Gutter Systems: Downspouts vs Rain Chains
In order for your gutters to work properly, it's essential that they have either downspouts or a rain chain to drain the water away from your home. But what's the difference? Downspouts are the more traditional route. They are more effective and can handle more water, which makes them the best choice for areas with heavy rainfall.
Rain chains may not be as effective, but they add more beauty to your home, as they are typically made with stylish designs. Rain chains are usually hung from the gutter with an installation clip and the water cascades down into a barrel or the ground. These are great options for areas with less rainfall.
Overall, it's generally best to invest in downspouts to ensure that you avoid floods or water damage in your home. To help you decide what is the right decision for your house, we have created a helpful guide about the differences and benefits of downspouts vs rain chains.
What Are Downspouts?
Downspouts are vertical pipes that are connected to the gutters on your house. The gutters are sloped toward the downspout to channel the accumulated water toward it, allowing it to flow down the downspout and away from the foundation of the house. The gutters and the downspouts work together to prevent water from entering your home and causing costly water damage.
Different Types of Downspouts
There are two main types of downspouts that are mostly interchangeable with each other, though one may suit your gutters more than the other.
Round Downspouts
Round downspouts are circular in shape and are the most compatible with half-round, box-style, and K-style gutters. They come in two different styles. The first is plain round, which is the traditional round downspout style. Round corrugated, or fluted downspouts, are also circular but have corrugations that provide extra strength and hide dents.
Read More: What Are the Advantages of Strip and Box Miters for Gutters?
Rectangular Downspouts
Rectangular downspouts are, as the name suggests, rectangular in shape. These types of downspouts are the most compatible with box-style and K-style gutters. However, they can be used with half-round gutters, as well. Rectangular downspouts are usually made using a downspout machine, which adds corrugations that strengthen them and add extra rigidity.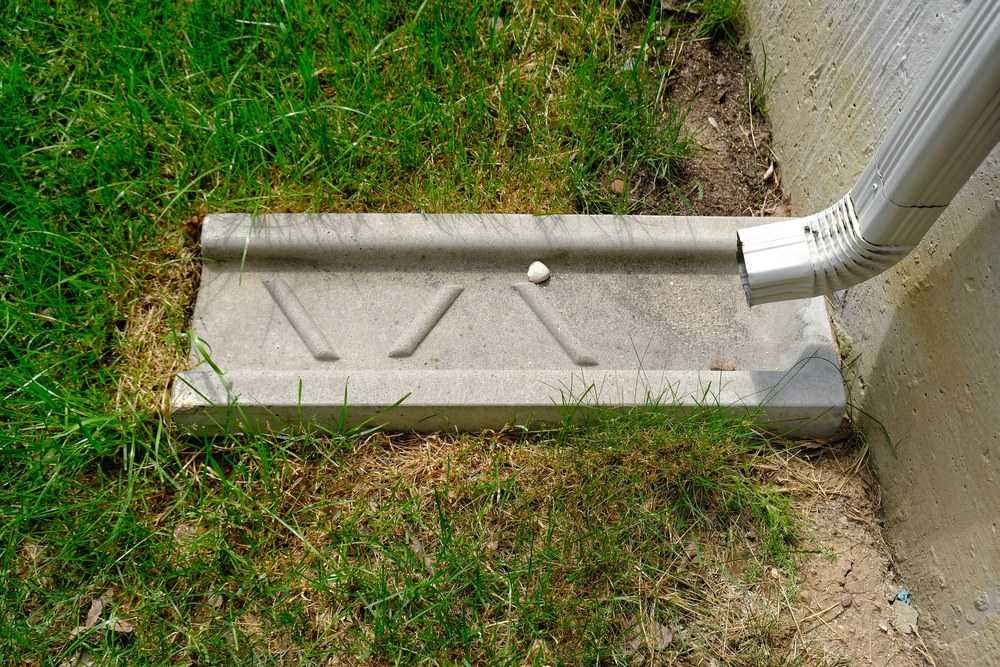 Common Downspout Materials
Downspouts can be created from a massive variety of materials, including:
Aluminum
Mill finish aluminum
Copper
Freedom gray
Galvanized steel
Galvalume
Paint grip steel
Vinyl
Preweathered zinc
Euro Copper
Downspout Issues and Ways to Respond
Downspouts have an essential job, so it's important to make sure that they are always in peak condition. Fortunately, most issues with downspouts can be fixed fairly painlessly.
Blockages
Just like gutters can be clogged with debris, the downspouts can too. The most common culprits of blockages are leaves, twigs, pine needles, and ice. You will be able to tell if your downspout is clogged by looking at your gutters.
If they are overflowing with water, or still have standing water in them long after it rains, it's likely that you are dealing with a downspout blockage. In order to fix this, you will need to unclog your downspout with specialized tools. If you do not have them, it's a good idea to call a professional to take care of it.
The tools that can be used to fix downspouts include:
A plumber auger
A shop vac with an attachment
A leaf blower with an attachment
Too Small
It's possible for the downspouts on your house to be too small. If they are not big enough to handle all of the debris that goes through them, it can easily cause numerous clogs.
In order to fix this, you will need to upgrade your downspout to one that's bigger and can handle more debris. This will make it much less likely that it will get clogged so frequently.
Read More: What Are the Main Parts of a Gutter System?
Short
Your downspout can also be too short, which means that it won't direct the built-up water from the gutters far enough away from the house to prevent flooding.
To remedy this, there are a couple of options to choose from:
Add a permanent extension
Add hinge kickers that allow you to tip any square or rectangular downspout
Replace your downspout with a longer one
House Does Not Have Enough Downspouts
If you do not have enough downspouts on your house, the ones that are there will become overwhelmed with too much water and debris. Downspouts should be placed every 30-40 feet to promote efficient drainage away from the home. It's also important to consider the climate you live in when choosing how many downspouts you need on your house.
Cracks
It's possible for your downspout to be cracked from too much debris, ice buildup, or wildlife. The most common signs to look out for in cracked downspouts include peeling paint, basement moisture or flooding, gaping joints, messy landscaping, and collapsed joints.
Depending on the severity of the crack, there are several ways to fix them:
Seal the crack with silicone caulk
Seal the crack with rubber spray sealant
Replace the cracked section
If the crack is more severe or anywhere other than the elbow, you may need to consider replacing that downspout section.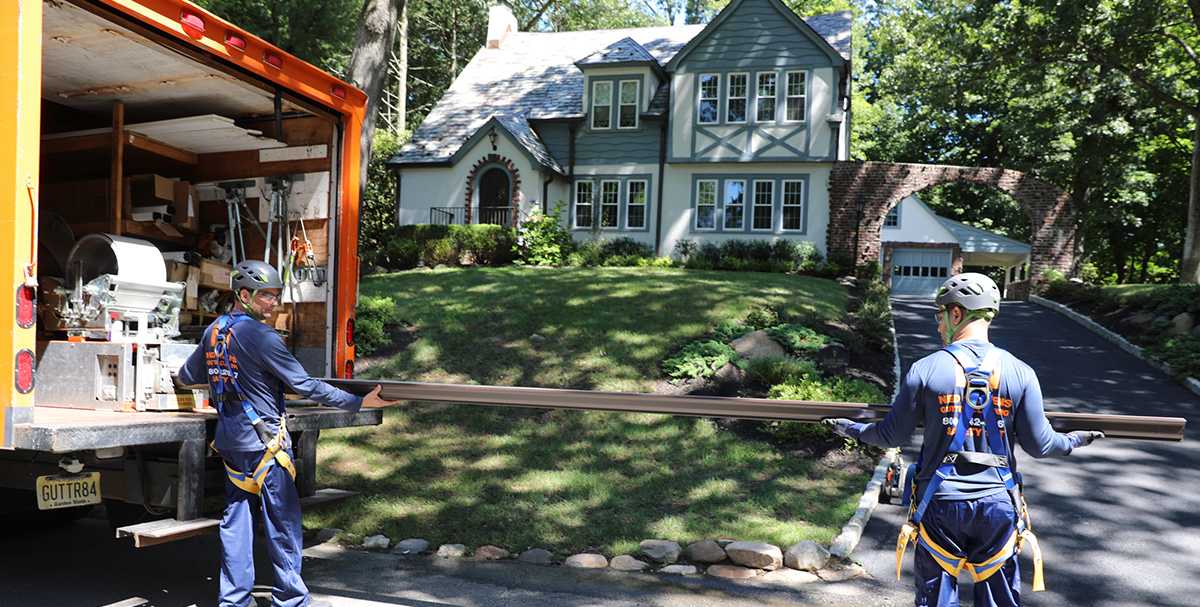 Gutter Installation and Replacement Services
If you notice you are in need of new downspouts, contact our professionals by phone at (888) 616-3307 to receive assistance. Our team offers remarkable gutter repair services in Worcester, MA and will work with you to install brand new downspouts on your property.
Our staff also offers gutter installation services and gutter cleaning solutions to help you avoid costly moisture damage in your home. At Ned Stevens, we have a 100% guarantee on all of our services because we only deliver the highest quality work, five-star customer service, and exceptional results that will exceed your expectations. We also are open seven days a week for your convenience, with same-day scheduling available.