Gutter Downspout Elbows: Types and Applications
Gutter downspout elbows are an essential part of your gutter system that is responsible for directing the water from the gutters away from your house. Without them, it would be easy for the water to make its way through the downspout to infiltrate your foundation. Gutter downspout elbows can come in a variety of different sizes, types, shapes, materials, angles, and colors.
What Are Gutter Elbows?
You can find gutter elbows at the bottom of your downspout. They are designed to determine which direction the water from the gutters will flow away from the house. They influence this by coming in different types, sizes, and angles.
A-Elbows and B-Elbows: Benefits and Differences
A-Style Downspout Elbows
An A-style downspout elbow is the type of elbow that faces directly toward you and deposits the water underneath the downspout. These downspout elbows are a great option when you have grass, gravel, or mulch directly beneath the downspout and don't need to re-direct it in any direction other than away from the house.
B-Style Downspout Elbows
B-style downspout elbows can be differentiated by turning the elbow to the side and seeing if the flat pipe part of it is facing you. This type of downspout elbow is excellent for redirecting the flow of the gutter water away from directly underneath the downspout because it can turn left or right. For example, if your downspout would flow water to the driveway, you could use a B-style elbow to re-route it to a more convenient grassy area.
Read More: How to Repair Sagging Gutters on Your Home
Mixing the Downspout Elbows
When looking at downspout elbows, you may feel compelled to use the same type on both the bottom and the top of the downspout. However, that is not necessary. Your downspout will function just as well if you mix A-style and B-style elbows to suit your needs.
Attaching Downspout Elbows
Downspout elbows are attached to the downspout with screws or pop rivets. On the gutter, the elbow is attached to the drop. Some gutter systems have a drop built-in to a small piece that is attached at the end of the run.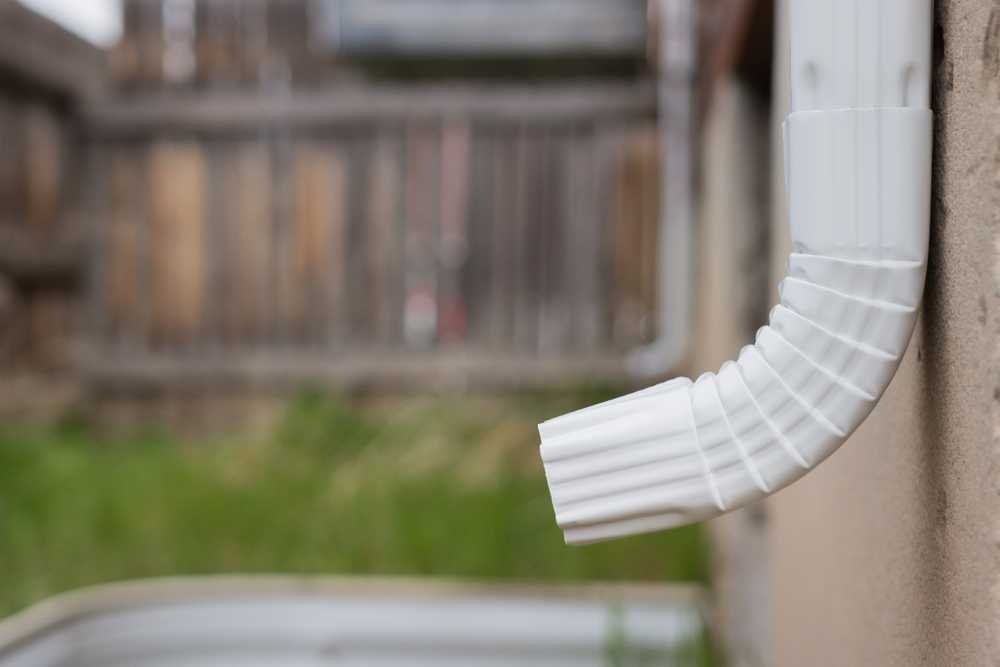 Downspout Elbow Materials and Colors
Downspout elbows can be made from a variety of materials including aluminum, copper, or vinyl. The color and material of the elbows should match the color and material of the gutters.
Downspout Elbow Angles
Downspout elbows also come in a variety of angles to adjust the flow of water.
30 Degrees
The 30-degree option is the smallest bend available in gutter elbows and provides a gentle slope for short distances between the fascia and an exterior wall.
45 Degrees
The 45-degree elbows are usually used on the upper parts of downpipes to provide enough of an angle to increase the velocity of the water. It helps to reduce clog formation around the gutter outlet where the downspout is connected to the gutter system.
Read More: What Are the Differences Between Gutter Downspouts and Rain Chains?
75 Degrees
Elbows with a 75-degree bend are the most common choice for residential gutter systems. This sharp turn helps to prevent clogs and ensure unimpeded flow of water. This type of gutter elbow is usually installed at the bottom of the downspout.
90 Degrees
Elbows with a 90-degree bend are used only for specific purposes. They are excellent for going around corners, tight turns, or depositing runoff further away from the foundation.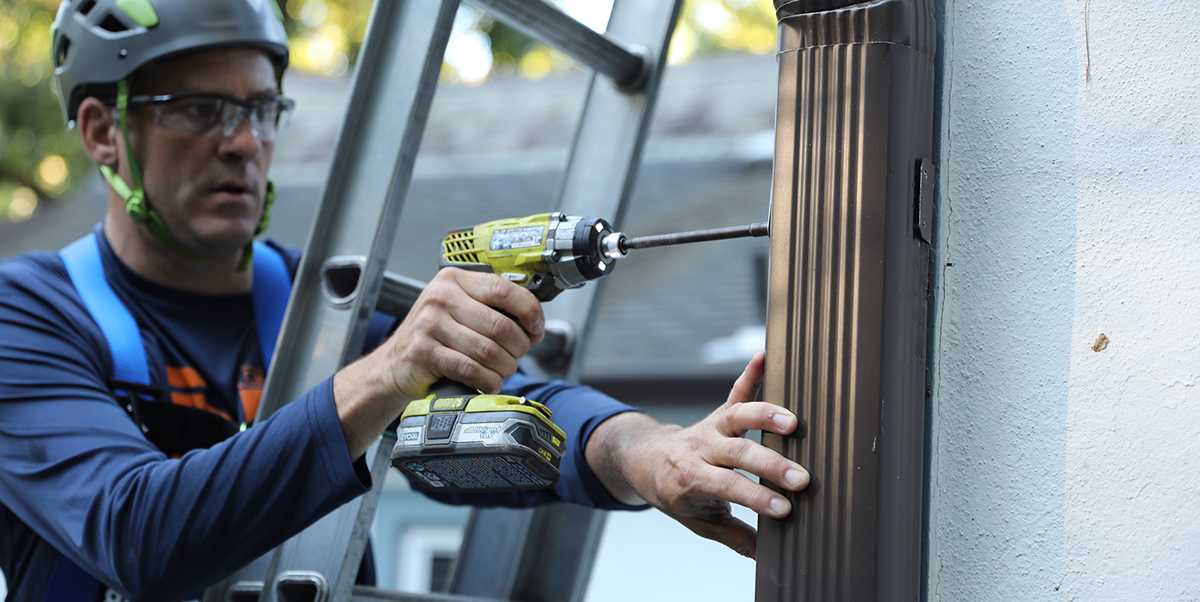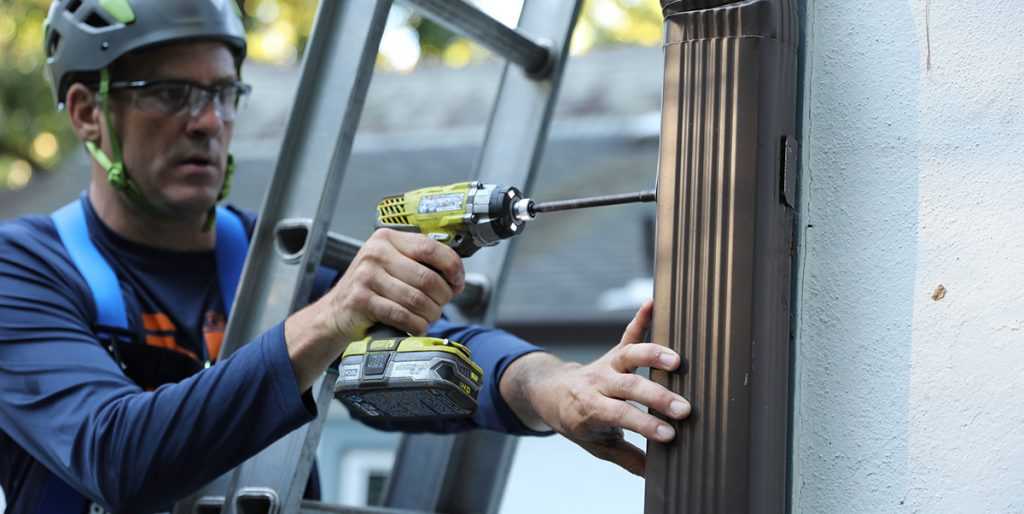 Gutter Installation and Repair Services
If you are interested in upgrading your downspouts and elbows or are in need of an upgraded gutter system, give our team a call at (888) 616-3307 to receive assistance. Our technicians offer high-caliber gutter repair services in Brockton, MA and will help you fix damaged downspouts on your house. It's essential to keep your gutters well-maintained and in peak condition to avoid the possibility of expensive water damage in your home.
At Ned Stevens, we put customer satisfaction and high-quality work first, and they tend to go hand in hand. With over 2,000 five-star reviews and an A+ rating from the Better Business Bureau, Home Advisor Elite Service Status, and Angie's List Honor Roll, you can trust that our service and results won't be anything less than exceptional.
Our team is fully certified and insured in not only gutter cleaning services, but also pest control, roof cleaning, chimney cap installation, and more. We have a 100% guarantee on all of our services and promote extensive labor training and quality control to ensure that you are completely satisfied with our work.
We understand that gutter and other house issues can arise quickly and unexpectedly. This is why we are open seven days a week and have same-day scheduling available for your convenience. Never hesitate when it comes to protecting your home from water damage.