ILLINOIS
Service Hours
Open 7 days a week
Mon-Thu: 6AM – 8PM
Friday: 6AM – 7PM
Saturday: 6AM – 5PM
Sunday: 8AM – 4PM
Providing Top-Rated Gutter Cleaning Services for Illinois
Ned Stevens is proud to offer gutter cleaning services to residents throughout the state of Illinois. We've been serving customers throughout the state for years, and know just how hard Illinois weather can hit your home. The intense summer heat of the midwest can cause damage to your gutters through constant expansion and contraction, while wind can drop pollen and other particles directly into the gutters.  It doesn't take long for the effects of an Illinois summer to show on your home's exterior – and winter is even harder. 
When constant snow and lake-effect cold bear down on your home's gutters, they can easily become damaged and pose a greater risk to your home's integrity. This is especially true if your home already has debris in the gutters when the cold and snow set in. If this sounds familiar, it might be time to call Ned Stevens for a gutter repair or cleaning for your Illinois home.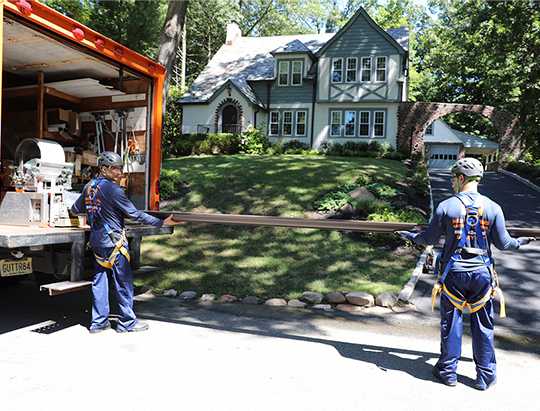 ABOUT US
Ned Stevens: A local gutter cleaning business you can trust
At Ned Stevens we take pride in our work, and our attention to detail is what has kept us in business since 1965. We strive to tackle each service request with industry-leading professionalism, expertise, and care. Many gutter companies only offer gutter cleanings and gutter repairs, while Ned Stevens services include siding cleanings, roof cleanings, dryer vent cleanings, chimney capping, underground drain snaking, and much more. 
We're different from the competition because of our service guarantee, precision, quality workmanship, and professionalism. Our goal is to be the best gutter cleaner near you in Illinois, and we'll stop at nothing short of providing the best possible gutter service for your home. Our Illinois team is available seven days a week, so if you're ready for a gutter cleaning, repair, or any of our home maintenance services, give us a call today.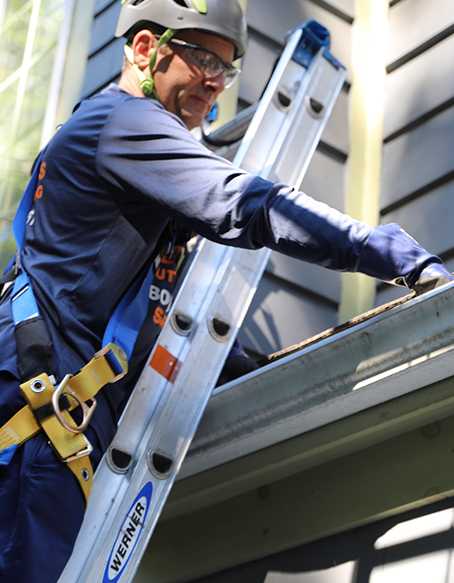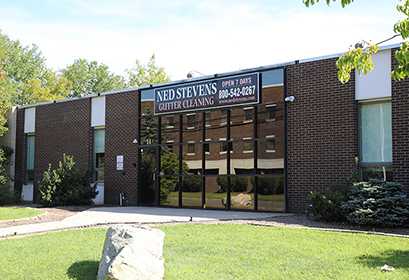 OUR GUARANTEE
We believe in providing the best service possible to our customers across the nation. Because of that belief, all of our work is fully guaranteed. Due to the dangerous nature of our work, we carry full workers compensation as well as liability insurance. After all, our guys and gals are on ladders every day. We want to keep them protected and serving our Illinois communities year-round.
OUR SERVICE AREAS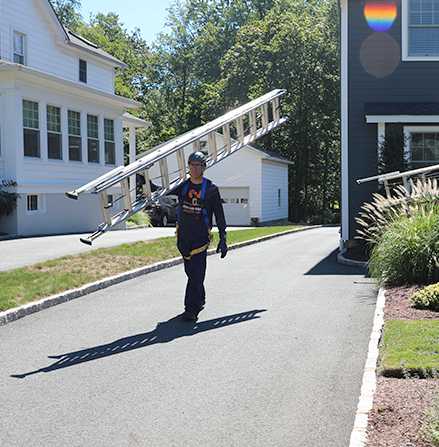 Ned Stevens provides gutter and other home services in the following states:
May, 26 2022
Summer is rapidly approaching, which means it is time for mosquitos to start breeding in New Jersey. Every time you step outside, you are likely going to be accosted by a swarm of hungry mosquitos looking for their next meal. They are not just a nuisance, they can be pretty dangerous with the diseases they […] read more...