NEW HAMPSHIRE
Providing Remarkable Home Services for New Hampshire
The gutters are the humble hero of the home, protecting it against expensive water damage. However, they must be well-maintained and cleaned in order to do this. If the gutters become clogged with debris like leaves, twigs, or snow, the flow of its accumulated water will be interrupted.
Fortunately, our professionals offer remarkable gutter repair, installation, and cleaning services for homes in New Hampshire. Our team is equipped with the tools necessary to prevent overflows and leaks in your gutters. Give our technicians a call at (844) 734-5411 to receive support with clogged gutters and prevent water damage in your house.
Gutter Cleaning Services
When water sneaks into your home, so can mold growth. Mold can grow as quickly as 24 hours after your first encounter with water damage. Our team understands how critical it is that water damage be addressed quickly and effectively for households in New Hampshire. So, you can trust that we will supply premium gutter cleaning services in your area to keep water out of your house.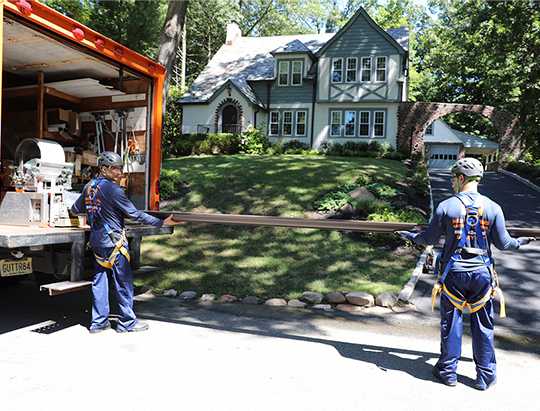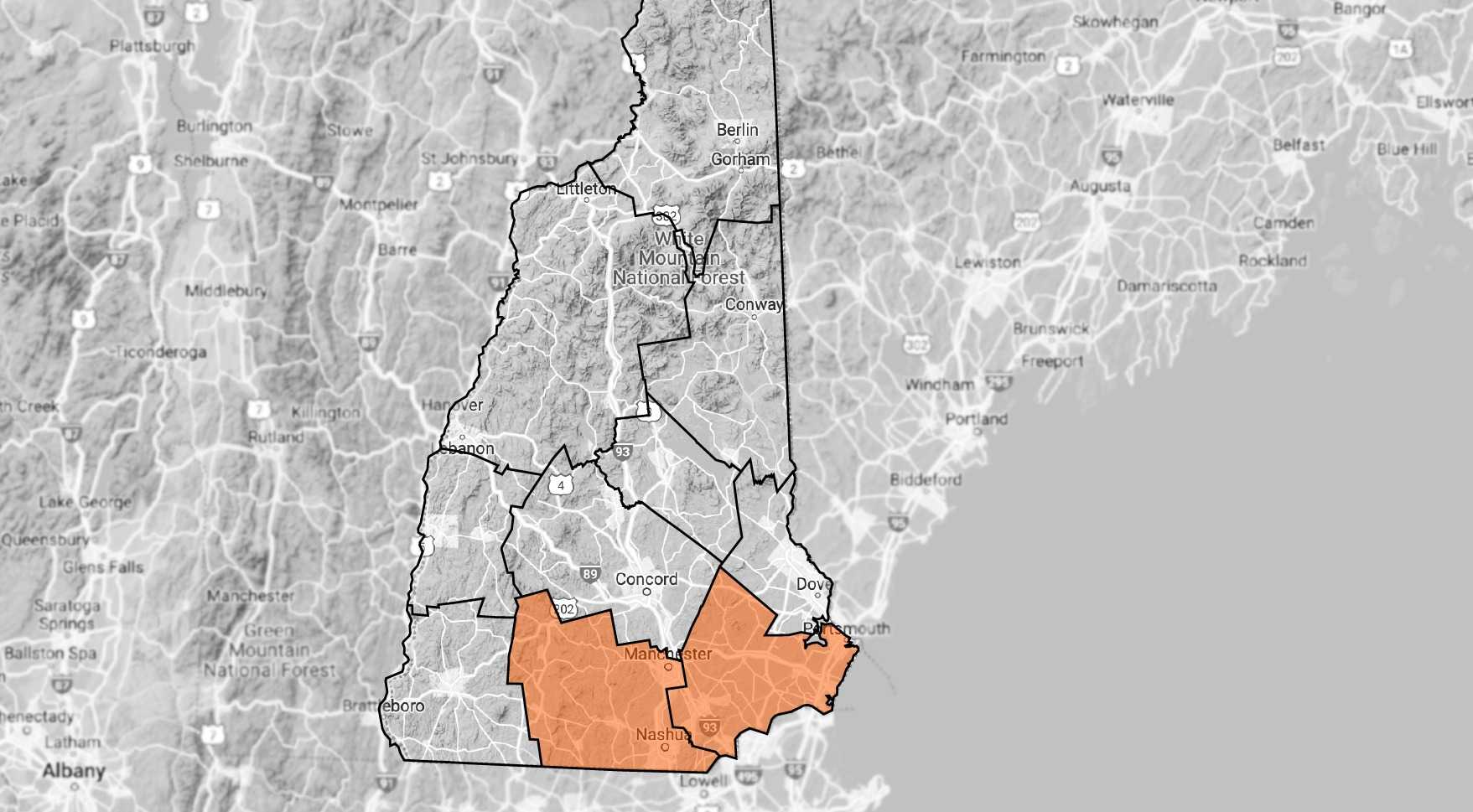 AREAS OF SERVICE:
HILLSBOROUGH
ROCKINGHAM
Prepare for the Fall, Winter, Spring, and Summer Seasons
Taking care of your gutters does not end with nice weather. They need to be well-maintained during each season, and each one brings its own challenges to your gutters. Learning about these challenges can go a long way to avoid costly water damage. If you are prepared properly, you can relax and enjoy everything each season has to offer without having to worry about your gutters.
Fall
Fall is infamous for its colorful leaves. As colorful and pretty as they are, they are also a huge issue for gutters. The extra leaves falling can easily build up and create clogs in your gutters, disrupting the flow of water and causing overflow. During these months, it's recommended that you have your gutters cleaned two or three times to avoid clogs and the expensive consequences that come with them.
Winter
With winter comes a lot of snow and ice, which can also easily clog or damage your gutters. In New Hampshire, the annual snowfall is around 71 inches, which is much higher than the national average. The flow of water in your gutters can easily be blocked not only by snow but by any ice that forms.
If the snow and ice become too heavy, it can also cause damage to your gutter system and open your home up to water damage. Our team of technicians offer comprehensive gutter repair services for houses in New Hampshire and will work with you to remove excess ice and snow in your gutters.
Spring
New Hampshire receives around 48.8 inches of rainfall annually, with much of it taking place in spring. If your gutters are not prepared for the extra rainfall, it can very easily cause overflow.
Summer
The average high temperature in July in New Hampshire is about 85 degrees Fahrenheit. High temperatures like this can cause your gutters to expand and contract. This can cause structural damage to your gutters, leaving your home vulnerable to water damage. The team at Ned Stevens is here for you all year round. Enjoy your seasonal activities while we worry about your gutters.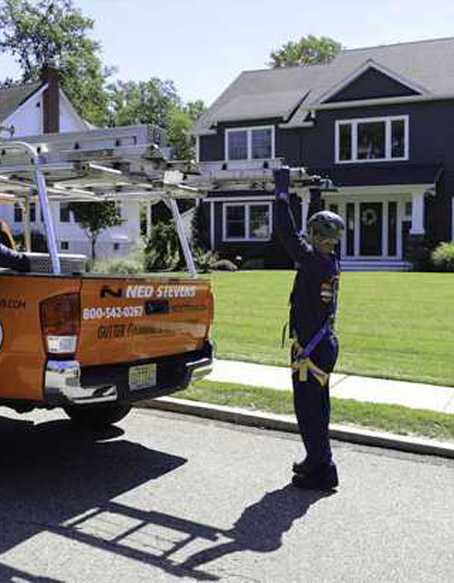 Enjoy Your Weekend While We Repair and Clean Your Gutter System
Your weekend does not need to be sacrificed to your gutters. You deserve to enjoy your time off, and our reliable team is happy to give you the opportunity. You don't even need to be home while we are cleaning or repairing your gutters.
You can take your free time to go and have an adventure at one of the many exciting sights in New Hampshire. Travel with friends or family to Hampton Beach State Park, Diana's Baths, Kancamagus Highway, Santa's Village, or Flume Gorge. Take your weekend back. Trust the professionals at Ned Stevens to fix your malfunctioning gutters.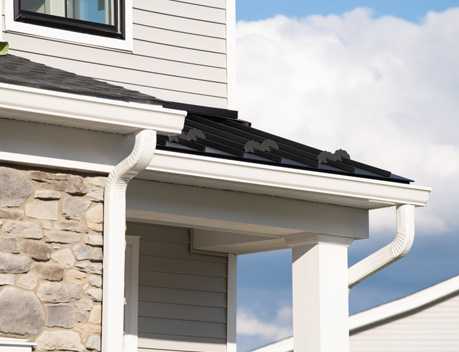 Gutter Repair and Maintenance Services
Cleaning your gutters regularly is a vital step to avoiding water damage in your house. However, they also need to be well-maintained and void of any structural damage. This is why our highly skilled team also offers extensive gutter repair and maintenance services for families in New Hampshire.
If your gutters are not working properly, even if they are regularly cleaned, contact us right away to put a stop to water damage and any more harm to your gutters.
Our gutter repair services include:
– Inspecting the system for pitch issues
– Re-nailing loose gutters
– Inspecting miters for leaks
– Re-strapping loose leaders
– Replacing broken leaders
Gutter Installation Services
Regular gutter cleaning and repair can increase the longevity of your gutter system, but there will come a time when it will need to be upgraded or replaced. When this happens, Ned Stevens will be just a phone call away.
We offer top-of-the-line gutter installation services for homes in New Hampshire and will custom-make your gutters on-site to fit your house flawlessly. We only utilize stainless steel screws to stave off rust and use the thickest aluminum gauge in the industry to guarantee that your gutters will live a long life.
Our work is guaranteed for one full year, and the materials we use are guaranteed for 20 years. Gutters need to be upgraded or replaced as soon as possible when you notice that it's necessary. Reach out to our team right away for long-lasting seamless gutter solutions.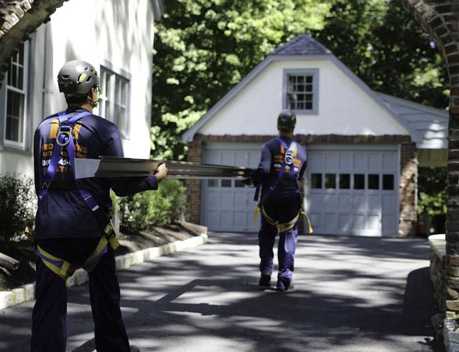 Mosquito and Tick Control Services
We are well known for our exceptional, comprehensive gutter cleaning services, but we also provide premier mosquito and tick control options. Our fully licensed team of technicians will remove any current mosquito or tick infestations, as well as prevent them in the future.
Our mosquito and tick control service is crucial in protecting your home from the potentially dangerous diseases that they can spread like West Nile, Triple E, Lyme Disease, and Zika.
When you receive our mosquito and tick control services, we offer:
Conventional or 100% organic treatment options
Discounted pricing for full-season treatments
Inspecting the system for pitch issues
About Ned Stevens
Ned Stevens Gutter Cleaning took its first steps in 1965 with a milkman who was the very definition of hard work. He lent a hand to his customers with work around their house and quickly became well-known for his comprehensive gutter cleaning services. It was then that Ned Stevens officially began.
We have now expanded to offer our premium services to a range of states around the country, all thanks to our committed team, utter dedication to hard work, and always putting our customer's satisfaction above all else. We're here to professionally take care of all of your gutter needs. Reach out today by phone at (844) 734-5411 to receive support with a damaged gutter system.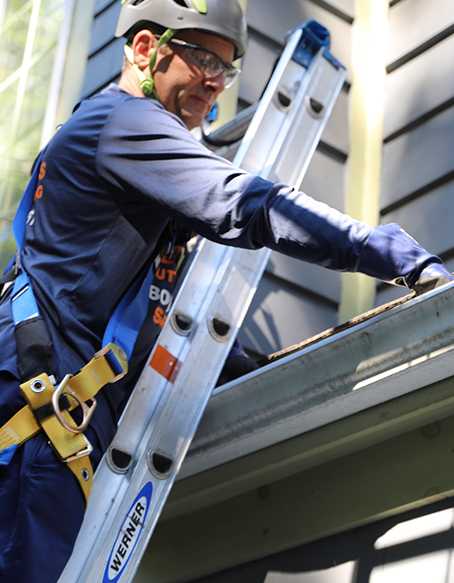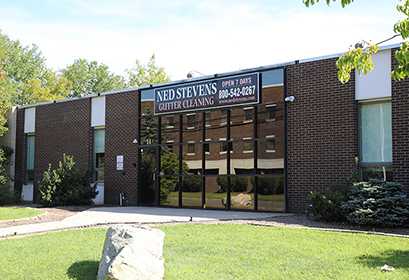 OUR GUARANTEE
We believe in providing the best service possible to our customers across the nation. Because of that belief, all of our work is fully guaranteed. Due to the dangerous nature of our work, we carry full workers compensation as well as liability insurance. After all, our guys and gals are on ladders every day. We want to keep them protected and serving our New Jersey communities year-round.
OUR SERVICE AREAS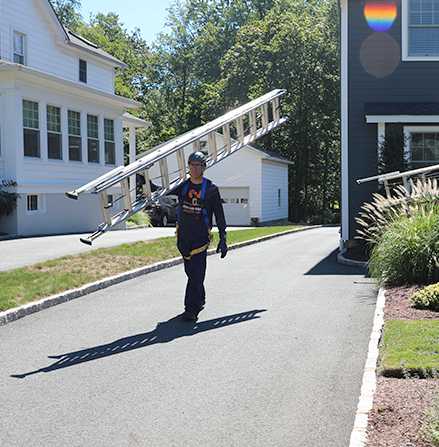 Ned Stevens provides gutter and other home services in the following states:
Nov, 15 2023
There are so many options when it comes to choosing gutters for installation that it can be overwhelming to choose what you want. This is especially true when it comes to choosing what color you want your gutters to be. Do you want them to match the color of your house? Or should they make […] read more...