What is a Gutter Apron and Do You Need It?
Are you wondering what a gutter apron is? Let's discuss their function, how they compare to drip edges, and ways to take care of your gutters.
Do You Need a Gutter Apron?
No, our professionals do not recommend installing gutter aprons. Although gutter aprons are intended to direct water down to the roof edges and into the gutters, they are not essential for homes.
Gutter aprons come in L-shapes and in metal strips with aluminum and steel sheets. In addition, gutter aprons can come in many different colors, with the most popular colors being black, brown, white, and bronze. Although it may seem like a good idea to install gutter aprons on your property, you do not need them when you invest in custom gutters.
What is a Drip Edge?
A roof drip edge is a piece of T-shaped piece of metal that gets installed along the outer perimeter of the roof of a house, creating a watertight seal around the roof edge. Its purpose is to direct water away from the internal areas where it shouldn't be, protecting your roof from damage and potential rotting due to water penetration.
The face of the metal drip edge must overlap the gutter so that the water doesn't fall into the spaces in between. Drip edges can come in any color, but are most commonly found in neutral colors like white, black, and brown.
Read More: Gutters – Benefits and Differences Between A-Elbows and B-Elbows
Drip Edges vs. Gutter Aprons
Drip edges and gutter aprons are very similar in function, though they look vastly different. The important thing to remember is that gutter aprons are not required for your house.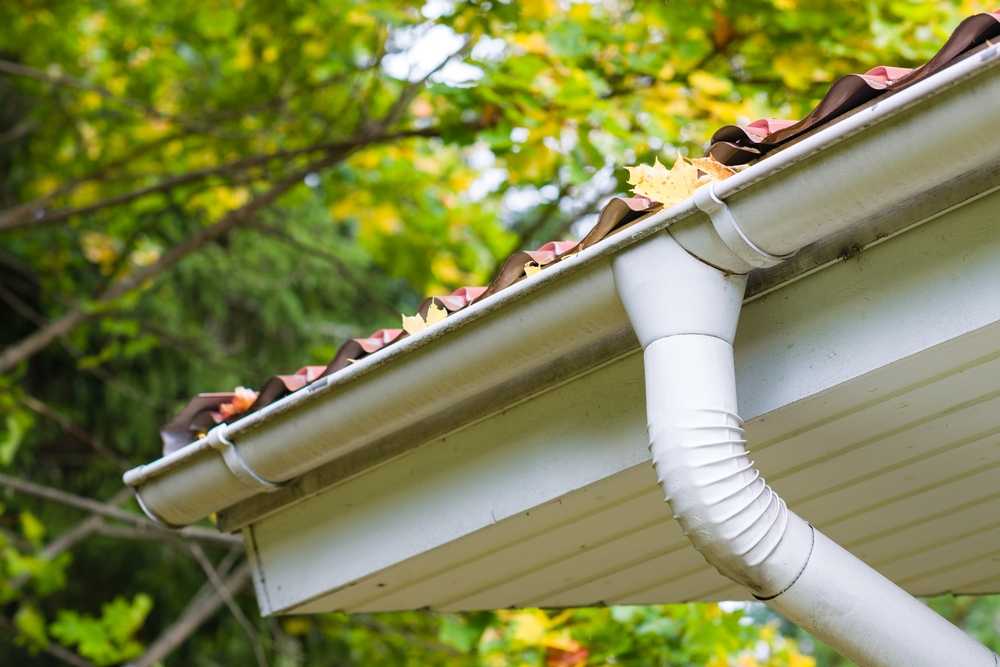 Signs Your Gutters Are Not Working
In order to protect your house, it's imperative to keep an eye out for signs that your gutters are not functioning properly.
Take a Look
It may take some time to examine your gutters for dysfunction, but it does prevent future headaches that they can cause if they are not working. Taking just a few minutes to check your gutters can help you avoid costly water damage. The way you inspect your gutters will change depending on the weather.
When It's Not Raining
When it's not raining, check for the following:
If you have water dripping from the gutter corners, that means the seal has broken and water is standing in the gutter
If the gutter is sagging or pulling away from the house, it could indicate the weight is too much in the gutters and the supports are weak
Washed-out landscaping or holes in the ground underneath the gutters can indicate clogged gutters and overflowing water
Wood damage on your deck or window sills can be a result of overflowing gutters
Your downspouts could become disconnected or damaged and not able to handle water from the roof
If your roof valleys are full of leaves, it is a sign that your gutters are also full of leaves
When It is Raining
When it is raining, check for the following:
Water shooting over the gutters, especially in the corner, can indicate the gutter is clogged or is not positioned properly
Water bubbling out where the downspout ties into an underground drain can show that the drain is clogged
Water dripping from between the gutter and the fascia board can indicate that there is no drip edge between the roof and your gutter
Water dripping from the soffit area can be a sign that the roof is impaired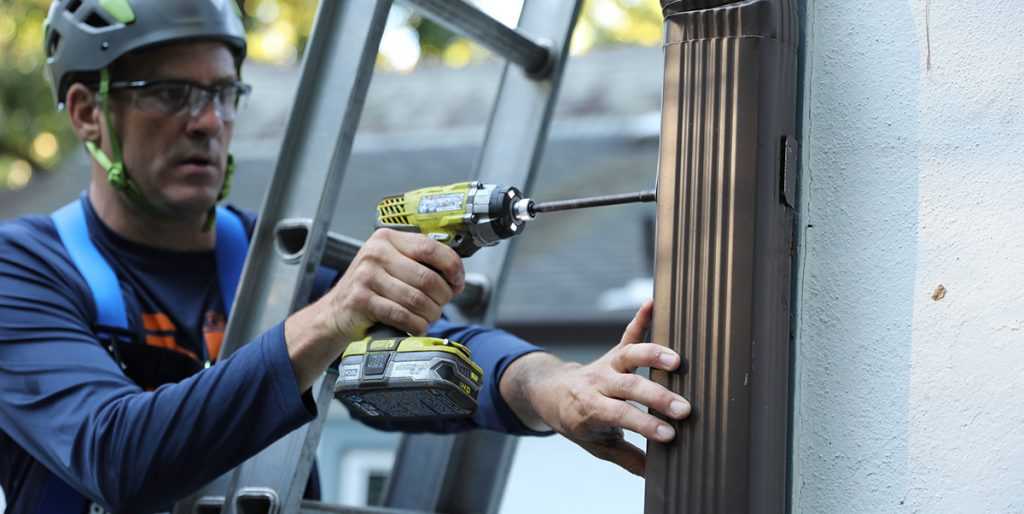 Superior Gutter Cleaning and Repair Services
If you notice water dripping near the edges of your gutters, this is a sign of a blockage. Give our professionals a call at (888) 616-3307 to receive support. Our team of technicians offer tried-and-true emergency gutter repair services in Worcester, MA and have the experience necessary to fix severe clogs in your gutter system.
We are the best gutter cleaning company in the local area and are available to inspect your gutters. Beyond gutters, we are also happy to provide dependable roof power washing solutions to keep your house in a healthy condition. We are ready to help you reclaim your weekends and offer you a stress-free experience.
At Ned Stevens, we put our customers first and are dedicated to only providing high-quality work. With over 2,000 five-star reviews and an A+ rating from the Better Business Bureau, Home Advisor Elite Service Status, and Angie's List Honor Roll, you can rest easy knowing that our service and results will exceed your expectations. We are open seven days a week and have same-day scheduling available.