We love Pinterest here at Ned Stevens. I mean, where else can you find a recipe for Beef Wellington, a tutorial on how to create an awesome herb wall garden and great outfit inspiration all in one place? Exactly. Pinterest the holy mecca of awesome, and we have a special place in our gutter loving hearts for it.
That's why we decided to share a few of our favorite pinners and boards with our loyal Ned Stevens fans. Check them out!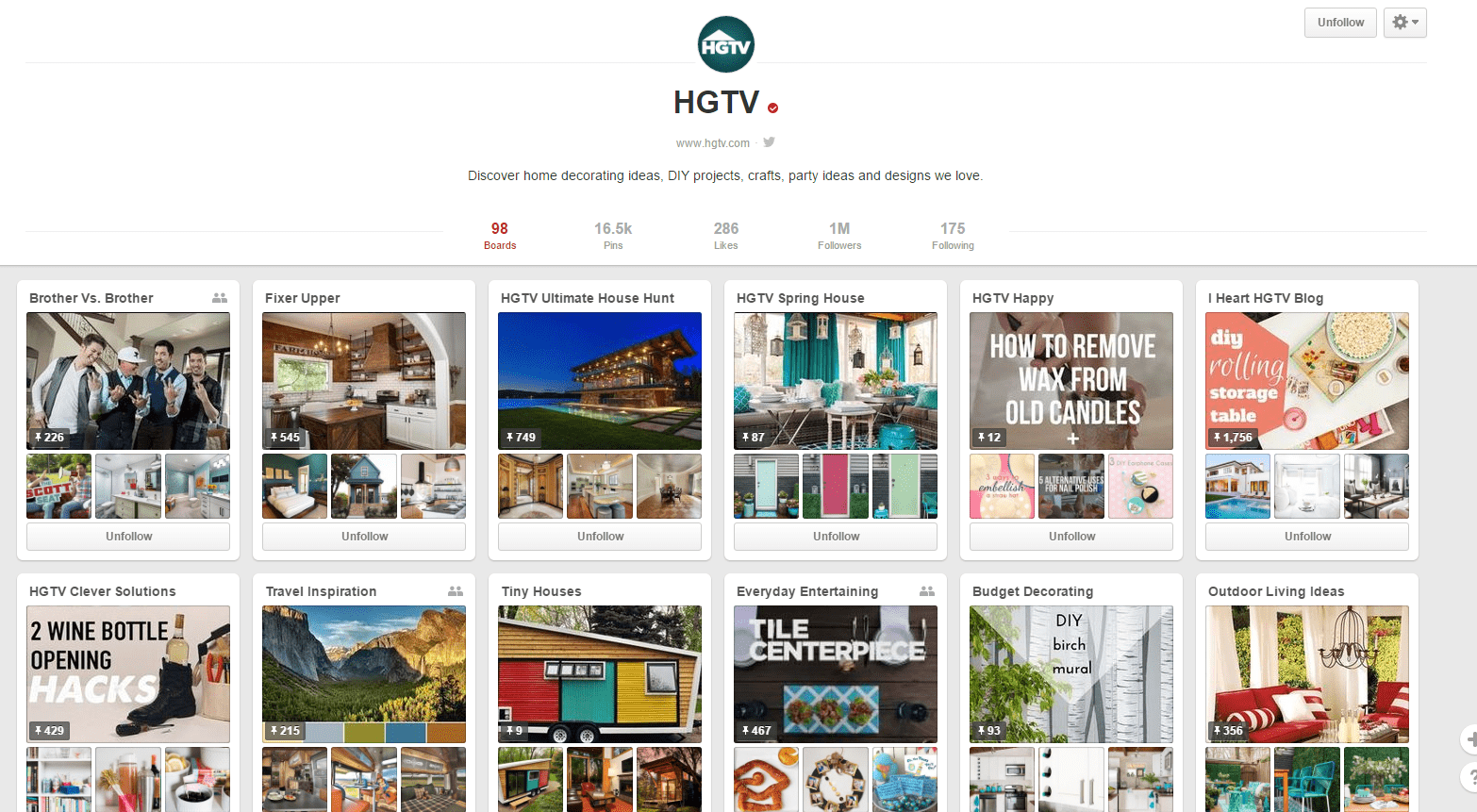 Oh, HGTV. We have a serious company crush on these guys. (We even have an article and a quiz to prove it!) Just like their TV shows and website, HGTV's Pinterest is amazing. From Tiny Houses (yes, that's definitely a thing) to spring decor ideas to clever solutions for everyday problems, this is the Pinterest everyone needs to follow. Here are a few of our favorite boards: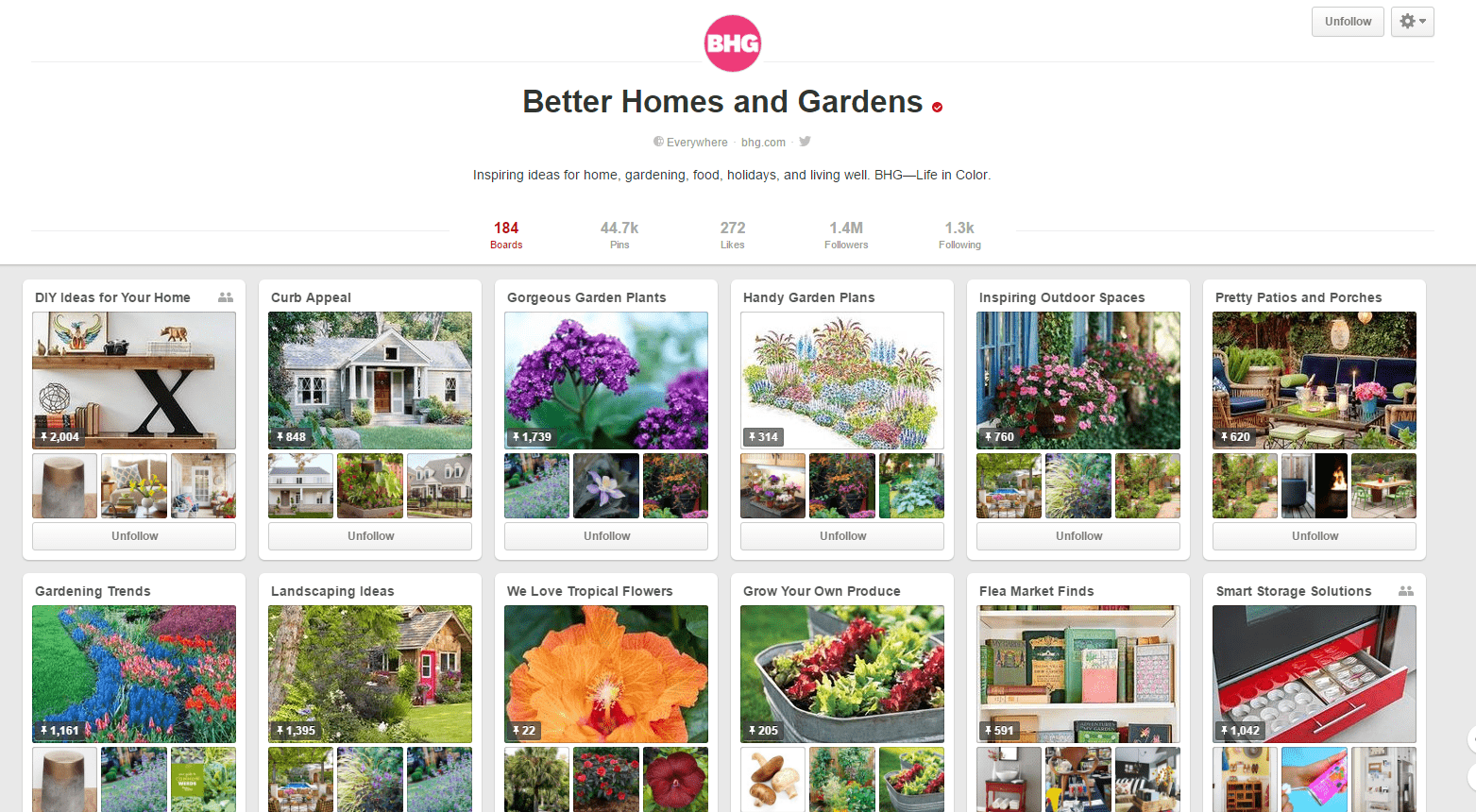 Classic. Timeless. Beautiful. A source of endless information. Better Homes and Gardens has the perfect Pinterest for homeowners and gardening fiends. At Ned Stevens, we are unabashed garden lovers and BHG has all of the garden info your heart could desire. So take a moment to enjoy the lush flowers and foliage that grace numerous boards. But don't stop there. They also have tons of tips and tricks for the home and holidays too! Here are a few of our favorite BHG boards: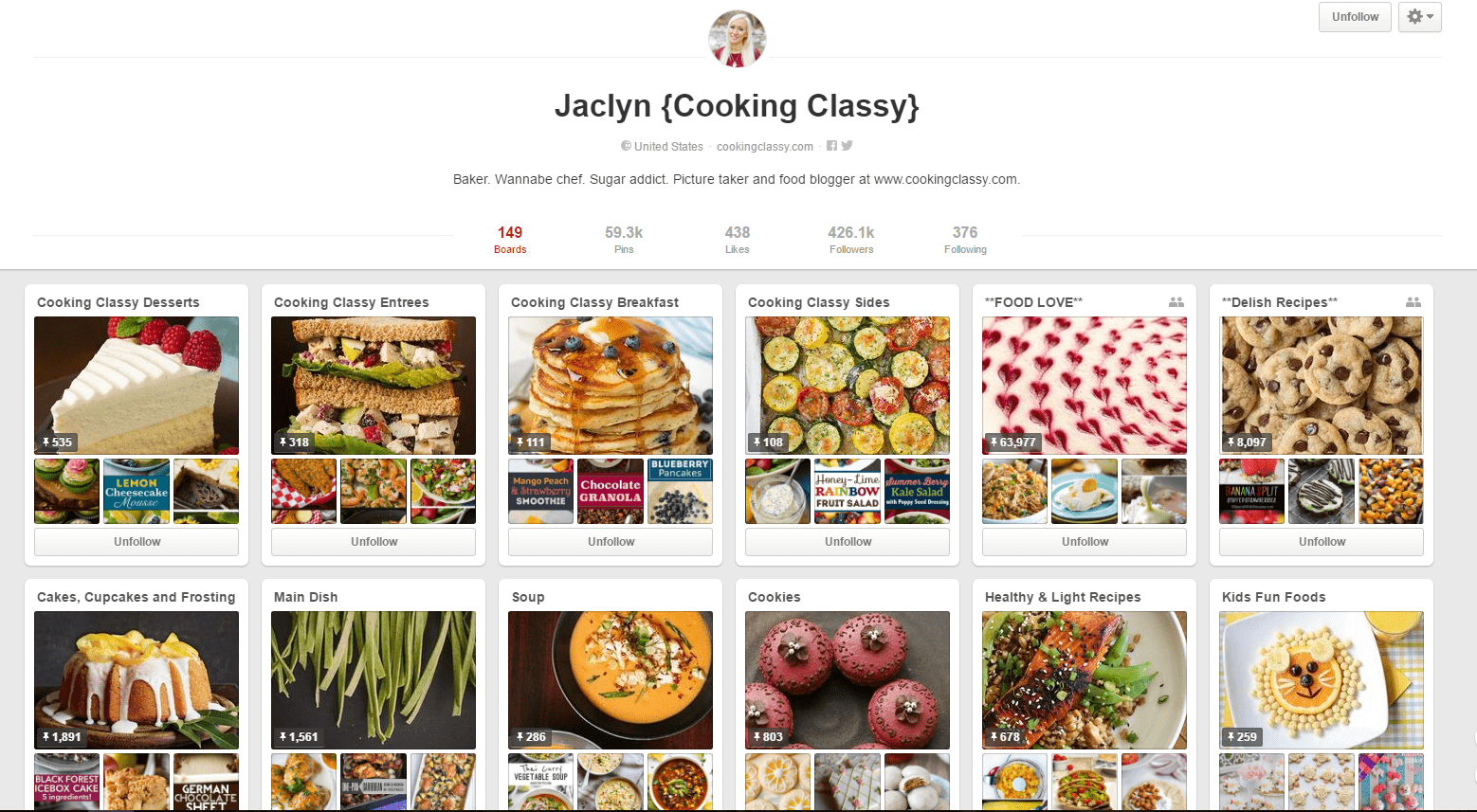 Cooking Classy is one of our absolute favorite cooking pinners. Whether we are getting our s'mores inspiration from her or learning a new spin on sides, you can find just about everything food related here. Even if she identifies as a "wannabe chef," we have definitely learned a thing or two from her all-encompassing Pinterest. Plus, she collaborates on multiple other boards, including some from one of our previous Pinners (we're looking at you BHG!). Some of our favorite boards from her Pinterest include: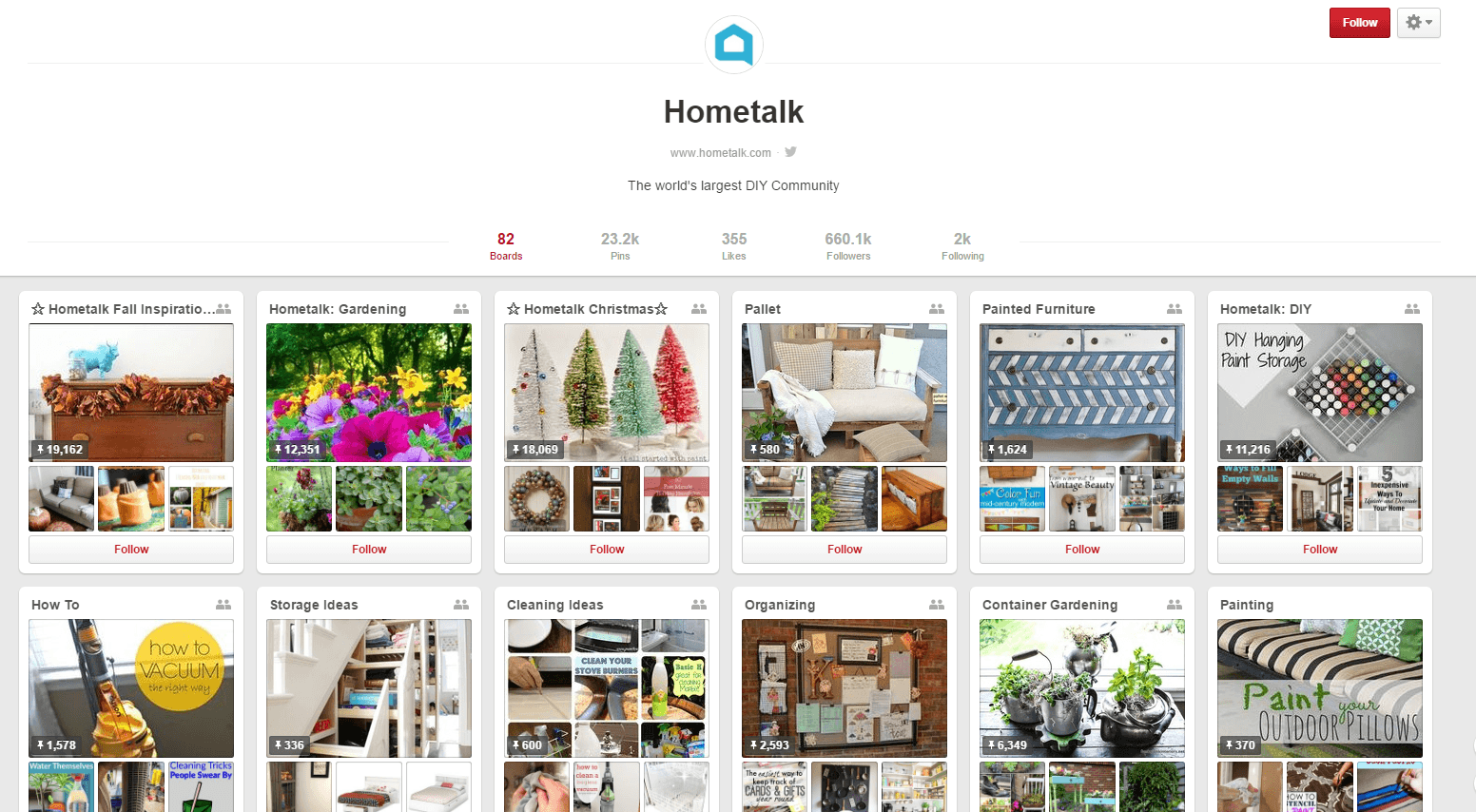 Hometalk is one of the world's largest DIY communities. Whether you're a DIY beginner or an expert, something of value can be gleaned from this amazing pinner. From gardening to furniture to holiday inspiration, we love Hometalk, and we know you will too. Some of our favorite boards include: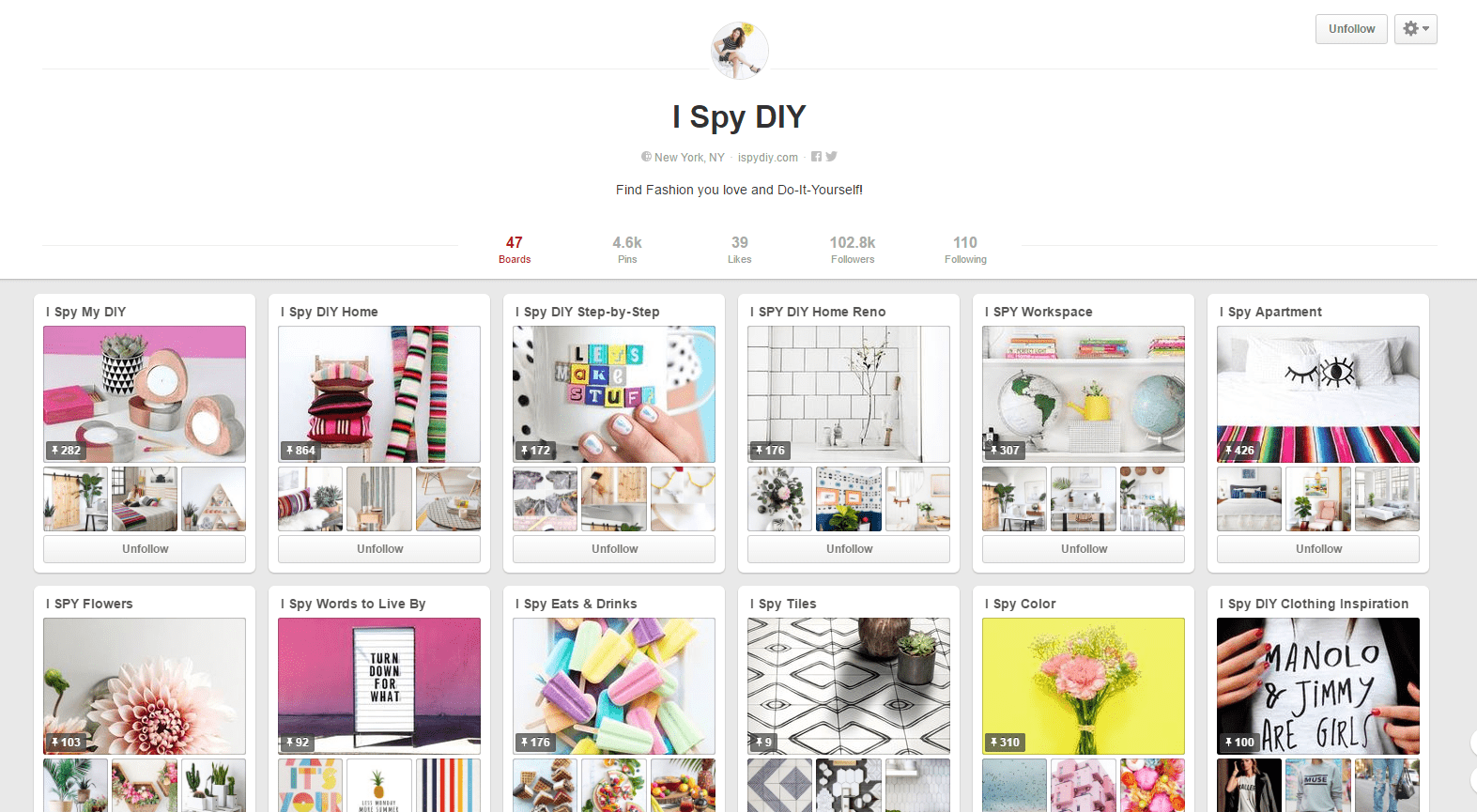 From fashion to home inspiration to flower power, I Spy DIY has a little bit of everything for everyone. Plus, the beautiful photos don't hurt! This pinner will give you some major Pinspiration and brighten your day just a little. Some of our favorite boards include: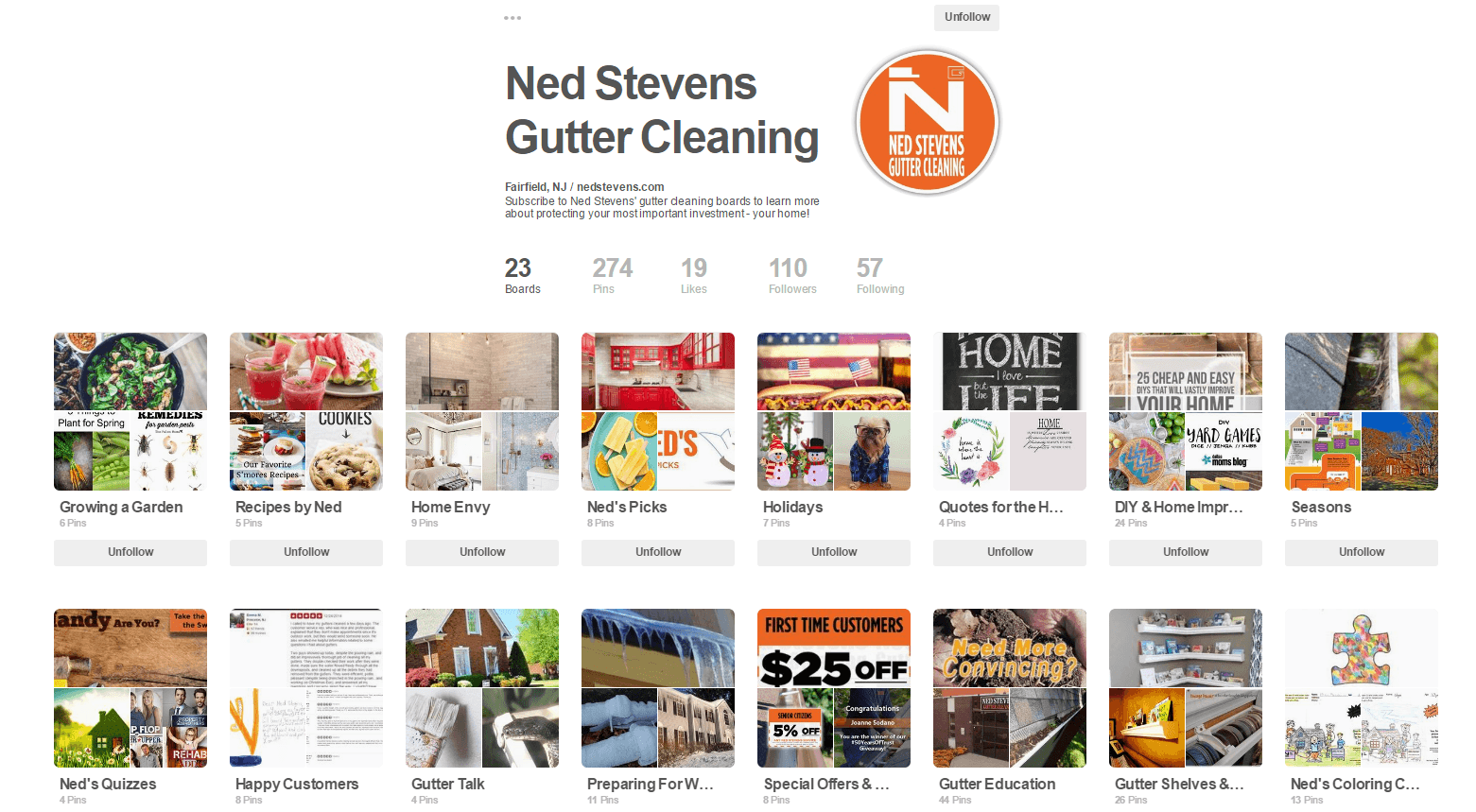 Forgive us for this little pat on the back, but we love our Pinterest. While you might not think of following a gutter cleaning company on the social media site where you find your favorite recipes and DIY projects, we definitely have a lot to offer. From our Growing a Garden board to our recipe and DIY boards, we don't just stick to the gutter essentials on our Pinterest! Here are a few of our favorite boards:
Do you have a favorite board or pinner? Share them with us in the comments or on our social channels! Also, don't forget to follow us on Pinterest!
---
While pinning might be fun, don't forget to take care of your gutters before fall hits! Schedule a gutter cleaning today! $25 off gutter cleaning for first-time customers!