Time flies and the holidays are almost here! Things are already stressful enough without the pressures of holiday shopping for all our loved ones, but it doesn't have to be that way.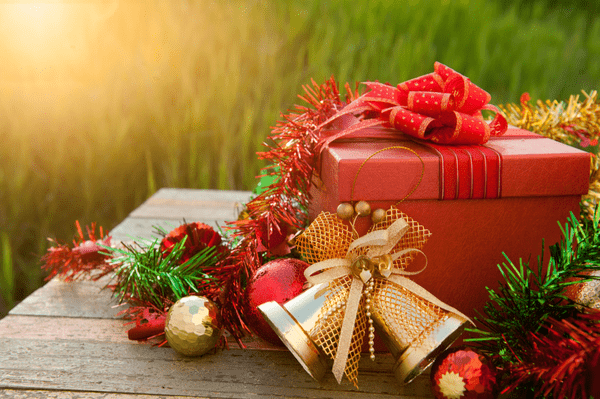 While a service plan at Ned Stevens is a great holiday gift idea, we know there are other things you may want to get your friends and family to liven up the holiday party. Here are some of Ned's top picks for home and garden holiday gifts!
A Live Succulent Garden
Succulents are great starter plants for anyone just getting into gardening. They require the least amount of maintenance and stay beautiful all year long, even during harsh winters. While succulents love to be outside, they can survive with indirect light during the winter and are great indoor plants once it gets to be below freezing in the winter. However, there are cold hardy succulents that can stay outside all season!
Moscow Mule Mugs
The Moscow Mule is one of the top winter drinks that's the highlight of every cocktail party and drink menu. It's easy to make, it's strong, and it's delicious. But no Moscow Mule is really complete without the copper Moscow Mule mug. Take the holiday party to the next level with a set of these mugs along with the traditional drink ingredients.
A Mini-wreath
If there are any new homeowners on your list, treat them to a small, simple wreath that will spruce up their new place. After moving in, holiday decorations could be the last thing on their list to help them get settled, but a small wreath will make them feel at home for the holidays.
Marshmallow Skewers
Everyone wants to nestle up by a bonfire and cook up some tasty, chewy, melty smores. Good skewers are a must-have and the one thing your friends might be missing to make the smores party a huge success.
Hanging Garden Signs
If you know any gardeners, they will love some garden signs to adorn their outdoor space—especially during the winter when the garden isn't as lively. Grab some clever hanging garden signs to decorate their garden that can be left outside all year-round.
Garden Gloves
You can't go wrong with this gift idea. Avid gardeners go through garden gloves like crazy, and it's the perfect gift to help them jumpstart the spring when it's time to get back in.
Framed Florals
This is a great, sentimental gift idea you can make yourself! Press your favorite blooms from your garden or the park and put them in a frame. If you're a gardener gifting this to a novice, personalize the gift with words of advice they can use in the garden.
Use these quick and affordable gift ideas to use for anyone on your holiday list this year. We at Ned Stevens believe in keeping your holiday season running as smoothly as possible. Call us today to set up a service plan for your (or a loved one's!) home this year, so you don't have to sweat the stresses of home maintenance. 
And when you call to give the gift of a Ned Stevens Diamond Plan, get $50 off a first-time plan!