Ned's Picks: Our Favorite Easter Egg Designs
Easter is one of our favorite holidays. The fun time with kids, the "fictional" bunny and, most of all, the colored eggs. We can't help but have a soft spot in our hearts for watching children run around on a desperate search for these eggs. While many kids might want the new plastic versions with fun fillings, there is nothing quite like the original. Also, decorating eggs is a perfect way to spend time with your kids and encourage their creativity!
So in honor of the great holiday, we are sharing some of our favorite Easter Egg designs. Check them out!
Classic Eggs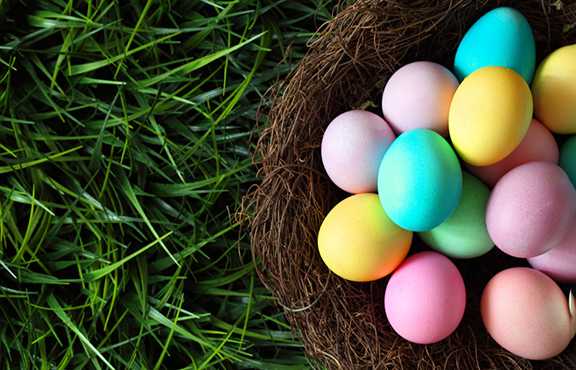 Pinks, blues, greens and yellows are classic colors of Easter eggs. We love these versions. Plus, you can't really mess up the classic Easter Egg. Also, you can vary it with jewel tones rather than pastels.  
Metallic Eggs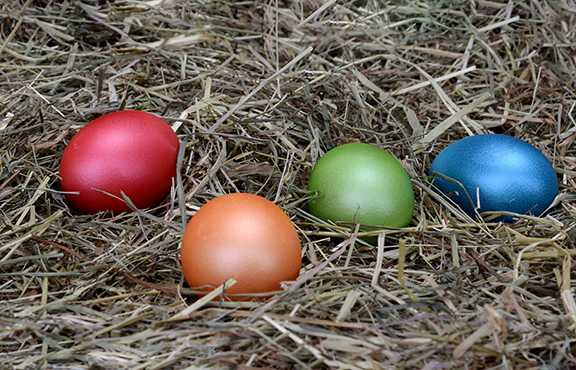 From glistening gold to sparkling silvers, metallic eggs are a unique twist on the classic egg. They almost look like dragon's eggs, if you ask us, which makes them perfect for the fantasy-loving children in your life.
Glitter Eggs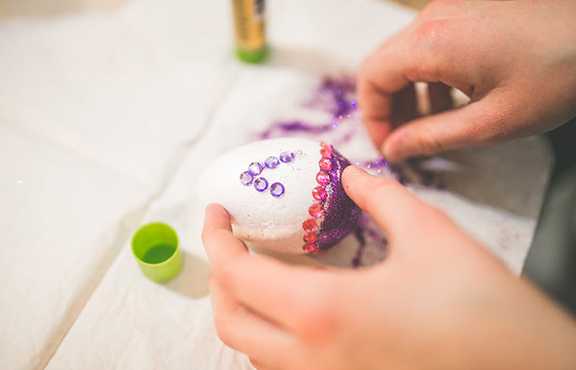 Who says painting is the only way to decorate an egg? Try putting glitter and small jewels on your eggs for a fun twist! Just use a little glue to make the glitter stick. This design is a great way to get your kids to be creative.
Ribbon Eggs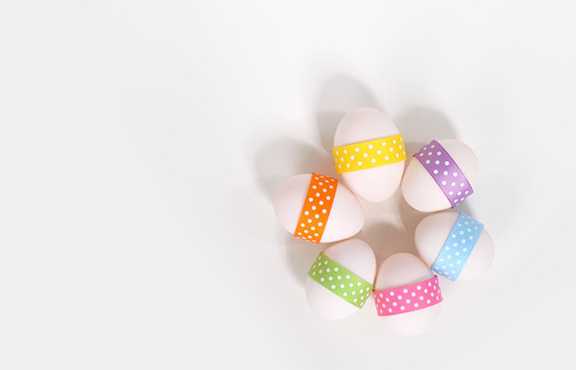 Want to avoid the mess? Wrap your eggs in a little decorative ribbon instead of painting them or messing with glitter. All you need is a little glitter.
Elaborate Eggs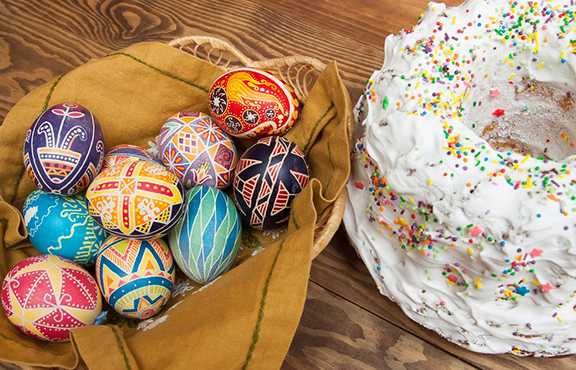 Get ready to put in some effort because these egg designs are ornate. And that's exactly why we love them! They are beautiful enough to grace your Easter centerpiece too! Simply paint different shapes on your dyed eggs. Don't forget the small details like little dots to really make them stand out.
Speckled Eggs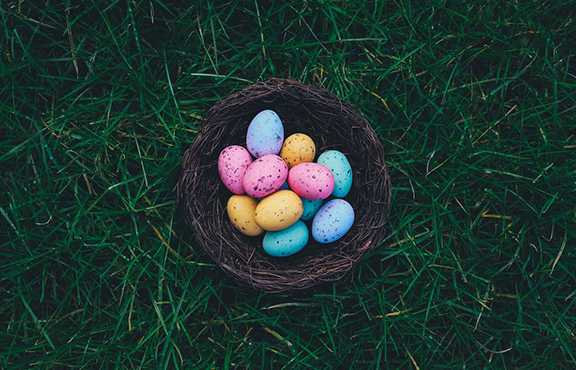 This design makes the eggs almost look real! We love the idea of speckling the eggs with a few well-placed spots. It's easy and a step up from the classic design.
Now that you have the Easter egg designs in mind, here's a few tips on where to hide those pretty things, rain or shine!
---