6 Rain Gutter Drainage Options and Recommendations
Are there large pools of water around your home or even water damage inside? This could be a result of poor gutter drainage. It's essential to keep your gutters and drainage systems in peak condition to avoid any damage to your home, both inside and out. Let's discuss the signs of drainage system problems, what you can do to address them, and the logistics behind doing so.
Effective Gutter Drainage Solutions
1. Continuous Gutter Maintenance and Cleaning
Remove debris like leaves and twigs to not only improve the appearance and efficiency of your gutters but to prevent pests from forming a nest inside and further disrupting your drainage system.
2. Downspout Extensions
Downspout extensions help redirect water to your desired location, away from the foundation of your home, or anywhere you don't want excess water. They also control the flow of water to avoid splashes, which can cause mold.
3. Use Splash Blocks Near the Downspouts
Splash blocks can protect your lawn from damage as water flows out of the gutter drainage system. They connect to the bottom of your gutters and collect water that would otherwise accumulate near your home's foundation.
4. Improve Property Grading and Slope
When you are looking for rain gutter drainage solutions, it's important to know that property grading can help prevent rainwater buildup. If your yard is renovated into a slope that allows the water to drain slowly further away from your property, it's essential that the slope faces away from the house. Otherwise, the water will pool at the foundation.
Read More: What Are the Consequences of an Incorrect Gutter Hanger Installation?
5. Distribute Runoff to Storm Drains and Dry Wells
A dry well installed under your lawn provides a system that channels water to the lowest point in your garden, giving the water a place to collect. Next, it dissipates into the soil, avoiding water accumulating around your home or surface of your lawn.
6. Address Issues With Low Spots on Your Property
It's crucial to not allow water to sit in large pools around your home or in flowerbeds. A professional can be hired to level out the area so that there are no low spots for the water to accumulate.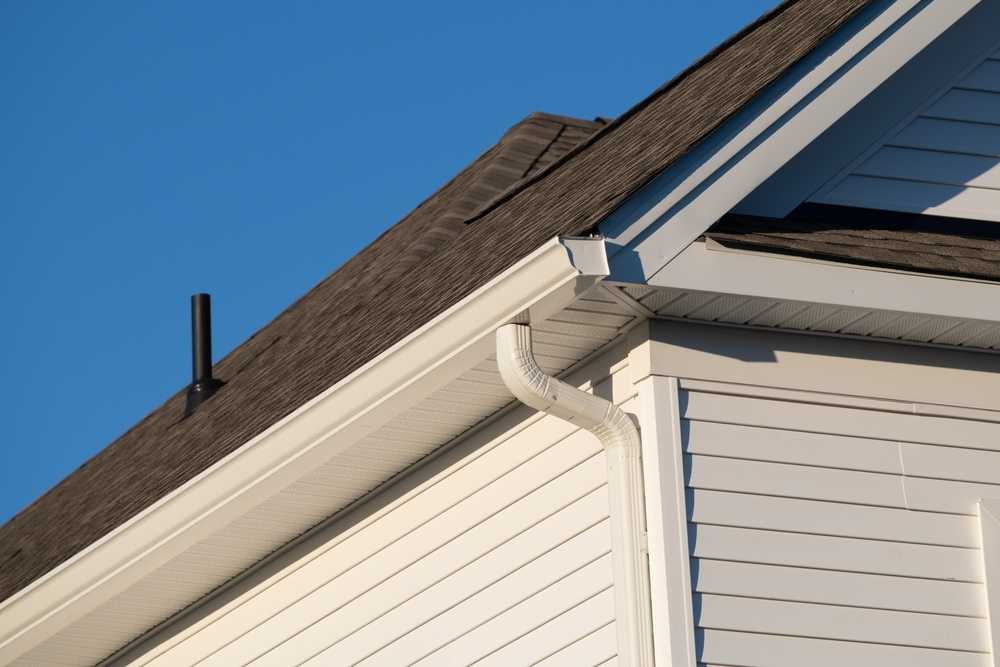 How Far Should Your Gutters Circulate Water from Your House?
If water leaks into the foundation of your home, you could end up with severe structural damage. This is why you should position your gutters so that the water flows around four to six feet away from your house. To successfully do this, it's essential to check that your gutter drainage system is securely connected to the roof.
Top Signs You Have Gutter Drainage Issues:
Water Overflow: When debris builds up in your gutters, it can cause clogs in your downspouts, which results in water spilling over the sides.
Foundation Damage: If the ground around your foundation becomes oversaturated with water, the foundation will begin to crack.
Attic Mold and Mildew: Mold or mildew in your attic could be due to rain making its way under your roof.
Pooling Water: Clogged and leaky gutters can cause large, constant puddles near your home's foundation.
Basement Leaks: While basement flooding is an obvious sign, it can also show up more subtly with water stains on the wall or flaky mineral deposits.
Landscape Damage: When the soil around your home becomes oversaturated, the water will accumulate in your yard or garden and cause the plants to die.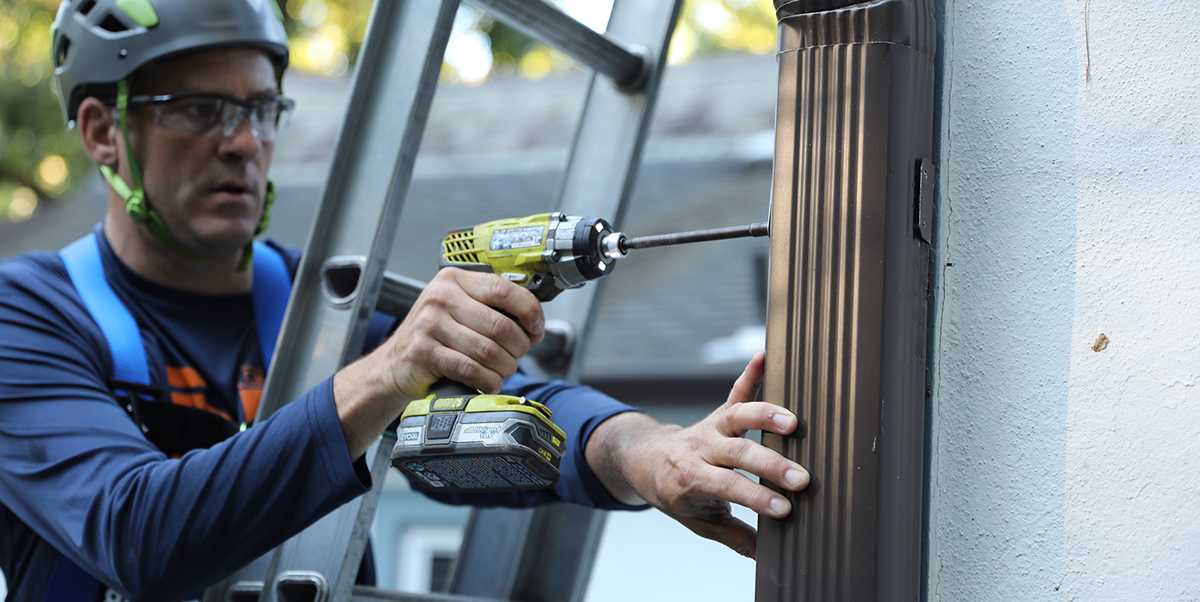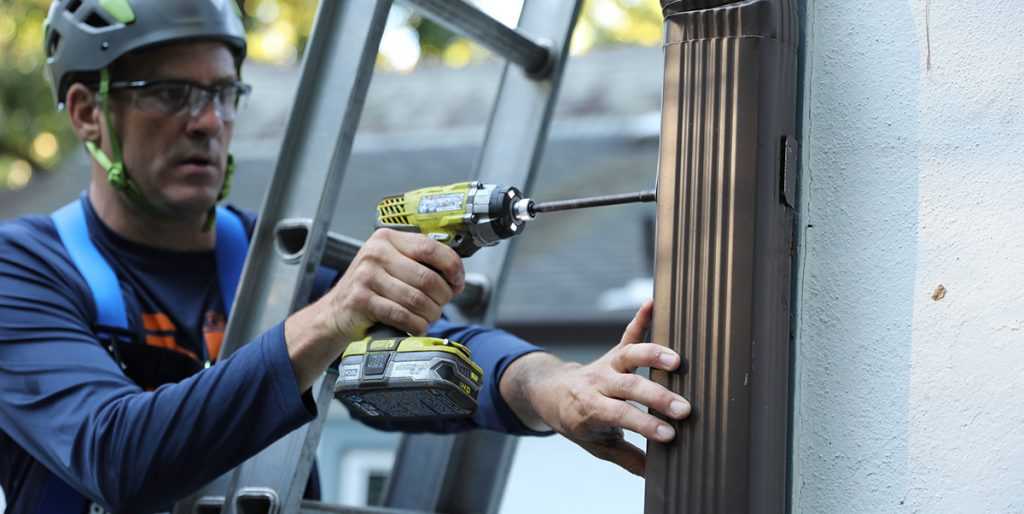 Gutter Repair and Maintenance Service
If you are in need of gutter repair or maintenance services, don't hesitate to give us a call at (888) 616-3307 to discuss all of your options. Our knowledgeable technicians provide top-quality gutter repair services in Wheaton, IL, as well as gutter cleaning and installation solutions. It's crucial to keep your gutters in peak shape through gutter cleaning, maintenance, and repair to avoid costly water damage in and around your home.
At Ned Stevens, we always put our customer's satisfaction first. With over 2,000 five-star reviews and an A+ rating from the Better Business Bureau, Home Advisor Elite Service Status, and Angie's List Honor Roll, you can rest easy knowing that we will take care of your gutters with the utmost care and with exceptional results.
We understand how urgently gutter care can be needed, which is why we are open seven days a week and have same-day scheduling available. We will be there for you exactly when you need us to be. When it comes to preventing water damage, do not wait to contact our professionals.