We Offer Trustworthy Services in Cicero, IL
Providing Top-Rated Gutter Cleaning Services for Illinois
Gutters do not typically get the credit that they deserve, but they are a vital part of a house. They offer protection from water damage if they are well-maintained by directing the flow of water away from the house, protecting it from potentially expensive water damage. If they are clogged or damaged, the water can flow into the house, potentially causing damage to the floors, walls, and ceiling.
Water damage not only becomes very expensive extremely quickly, but it can also cause mold growth that could be unsafe for your health. Luckily, our team of specialists offer premium gutter cleaning, installation, and repair services for homes in Cicero, IL. We are here to prevent your gutters from dtysfunctioning.
With thousands of five-star ratings from our valued clients and an A+ rating from the Better Business Bureau, we can guarantee that you will receive top-of-the-line gutter cleaning, repair, and installation services in your local area. Give our team a call by phone at (847) 908-5125 to receive assistance with clogged gutters.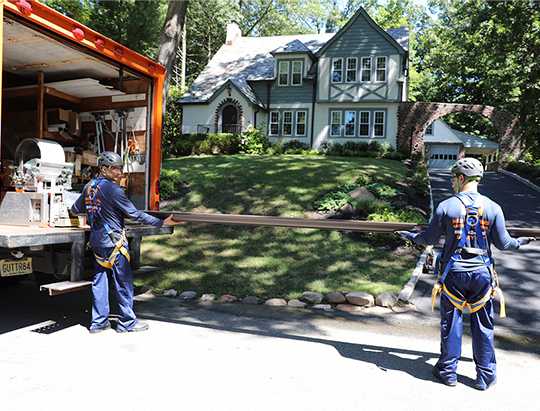 Gutter Cleaning Services
One of the most important steps of gutter maintenance is merely to keep them clean. The problems start when they get clogged, as the water has nowhere to go and will overflow into the house. If the gutters become too clogged with debris and water, it can damage the gutter system itself, resulting in the need for it to be repaired.
Ned Stevens offers comprehensive gutter cleaning services with guaranteed 100% satisfaction and 30 days of no clogs in your gutters. Give us a call at (847) 908-5125 to learn about our service plans, or get a free quote today.
Keep Your Gutters Clean During the Fall, Winter, Spring, and Summer Seasons
It's paramount to understand the effects that the different seasons have on your gutter system in order to be better prepared for them.
Spring
With a concentration in the spring months, the amount of rainfall that Cicero, IL receives is 30 inches. If your gutters are not clear of debris, it's easy for them to overflow due to the extra water they will be burdened with.
Summer
The hottest month in Cicero, IL is July, with an average temperature of 83 degrees Fahrenheit. The high temperatures can cause the gutters to expand and contract. If not properly maintained and prepared, it can cause damage to the gutter system itself.
There are also an average of 60 thunderstorms per year in Illinois, with a majority of them occurring in the summer months. This can cause overflowing if the gutters are full of debris. To prevent water damage, it's important to work with a professional to clear your gutters.
Fall
Fall is beloved for its cool climate and beautiful changing leaves. Unfortunately, for gutter systems, those leaves can be their downfall. With all of the extra leaves falling into the gutter, it becomes more likely that debris will accumulate.
Our professionals offer reputable gutter repair or cleaning services in Cicero, IL and have the tools necessary to remove excess leaves from your gutters. Two or three cleanings are recommended during the fall season to keep your gutters functional and clear.
Winter
Winter is synonymous with one of the biggest threats to gutter systems: snow and ice. This is especially true in Cicero, IL, where the average amount of snow per year is 34 inches, six more inches than the US average.
Both snow and ice can be difficult barriers for flowing water to overcome, which leads to doing just as much damage as a gutter system clogged with leaves and twigs. Each unique season has activities that you should be enjoying. Let the team at Ned Stevens take care of your gutters, so you don't have to.
Enjoy the Local Area While We Clean Your Gutters
The staff at Ned Stevens offers completely comprehensive gutter cleaning services, meaning you do not need to be home while the work is being done. Just schedule your services with us, and we will take care of the rest.
While our highly-skilled team of technicians works on your gutters, you will be free to go on an adventure in Cicero, IL. Travel to popular local attractions such as the Hawthorne Race Course, Cicero Community Park, Saint Mary Church of Czestochowa, or Cicero Public Library. Give yourself a well-deserved break. The team at Ned Stevens will take care of your gutters for you.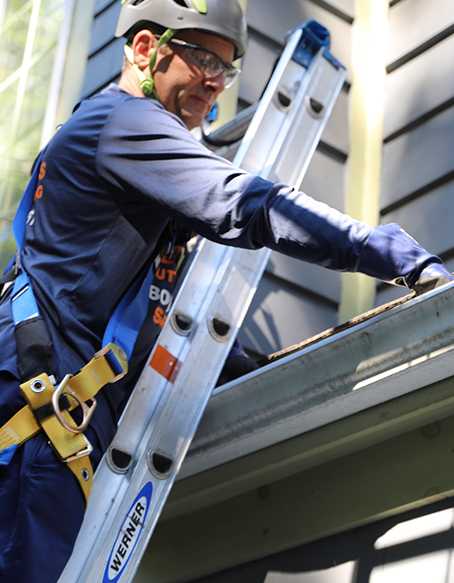 Gutter Repair and Maintenance Services
The staff at Ned Stevens also offers comprehensive gutter repair and maintenance services for homeowners in Cicero, IL. If your gutters are clean and still not functioning as they should, you may need some maintenance done. If you think this is the case, be sure to call the highly-skilled team of technicians at Ned Stevens before your gutters reach a point of failing, potentially causing water and gutter damage.
Our gutter repair services include:
Re-nailing loose gutters
Re-strapping loose leaders
Replacing broken leaders
Inspecting the system for pitch issues
Inspecting miters for leaks
If you are in need of gutter repair, call us immediately at (847) 908-5125 to schedule your maintenance services.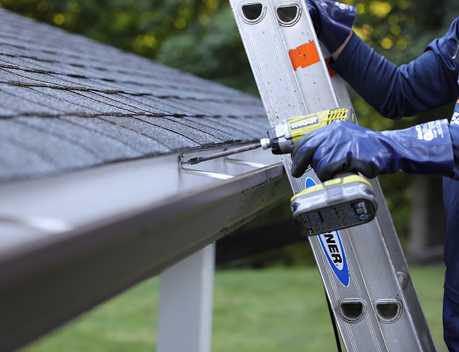 Gutter Installation Services
Gutter replacements are necessary at some point or other. When that time comes, Ned Stevens will be there to help. Our professionals provide trustworthy gutter installation services for properties in Cicero, IL. We will custom-make your gutters on-site to fit your home, use the thickest aluminum gauge in the industry to keep quality up, and only use stainless steel screws to stave off any damage rust can cause.
All materials are guaranteed for 20 years, and workmanship is guaranteed for one full year. Don't hesitate when it comes to gutter replacement and upgrades. Call us today at (847) 908-5125 to receive assistance installing a new gutter system.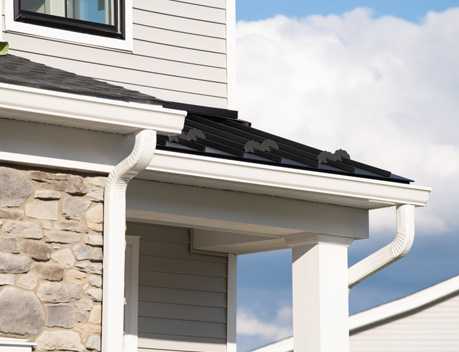 Mosquito and Tick Control Services
The team at Ned Stevens is an expert in gutter services, but that is not all we specialize in. We also have fully licensed mosquito and tick specialists that help eliminate the pests from your property, as well as fend off any future infestations. Using our mosquito and tick control services can help stave off the dangerous diseases that they carry, like Zika, West Nile, Triple E, and Lyme disease.
When you receive our mosquito and tick control services, we offer conventional or 100% organic treatment options, hassle-free treatment plans with year-round pest control, and discounted pricing for full-season treatments. Don't let mosquitoes and ticks own your yard. Call us to receive support with mosquitoes or ticks on your property.
About Ned Stevens
Ned Stevens Gutter Cleaning started with one man in 1965. He was a milkman who rose to local fame due to his traditional commitment to hard work and the help he offered his customers around their houses. After some time, many of his customers started asking for his top-notch gutter cleaning services.
The huge amounts of requests for his gutter cleaning kicked off the very beginning of Ned Stevens Gutter Cleaning. We have now expanded to include services to 15 states around the US thanks to our expert team, commitment to the tradition of hard work and quality, and complete dedication to the customer's happiness. Call us today at (847) 908-5125 .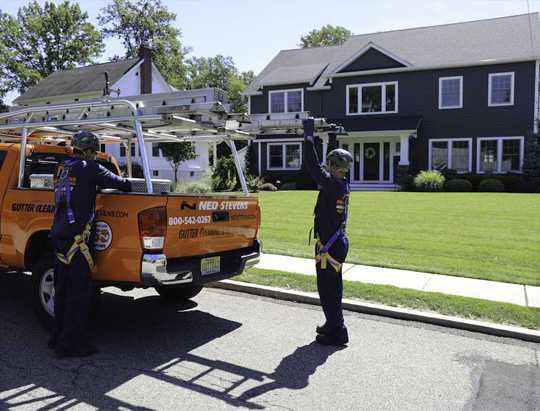 FREQUENTLY ASKED QUESTIONS
No — we will make your life easy! After you schedule your job, we will appear automatically without further notice for each service scheduled, do a great job, and leave a receipt for you in your door. It's that easy!
We do not recommend screening or gutter guards. Ned Stevens has searched for and experimented with all types of products that claim to prevent gutter clogs for over 50 years. In short, we've found that there's no such thing as a "no clog" gutter. 
We do sell and install gutter screens, but we stopped selling a top-of-the-line solid cover gutter guard. These systems allow debris in the gutters, they allow the water to pour off the top of gutters in heavy rain (which could lead to water in your basement), and they allow clogs. The screens we sell will keep out big debris, but let a significant amount of small debris into the gutters. This debris will cause clogs over time, and can even grow plants in the gutters. As such, even with screens, gutters need to be cleaned regularly.
The solution for gutter clogs is simple: clean the gutters on a regular schedule. You can do this by signing up for one of our ongoing service plans, and you won't worry about your gutters again.
We accept Visa, MasterCard, American Express and Discover.
Yes, the Senior Citizen Discount is 5%.
We recommend that you clean your gutters about 6 times per year. Your local weather and proximity to trees & debris will dictate your specific needs, but we typically suggest this recommended schedule:
In March, to re-nail all gutters and clear out the branches, dirt and other winter debris – so that they are ready for the "April Showers"

In June, to clean out all the oak tassels, ragweed, seed pods, "helicopters", and other debris that land all over our properties

In August, to remove wind-blown debris caused by Summer thunderstorms

And then three times in the Fall: October, November, and December, to remove all the clogs caused by leaves that come down throughout the Fall season, before the winter freeze.
Our Service Plans provide the simplest solution for worry-free gutter maintenance, all year long, and come with free benefits!
While it may seem like a more affordable option to clean your gutters on your own, the potential risks simply do not outweigh the savings. You risk serious injuries and might not own the proper equipment or experience. You could also damage your gutters, gutter pitch, or the roof and end up paying even more in costly repairs. Professional gutter cleaners have the experience and equipment to get the job done safely and efficiently, so you can rest assured that your gutters will be clean and functioning correctly. In the end, hiring a professional gutter cleaner is the best option for your home.
Properly pitched gutters and leaders gather that water and channel it away from the home. Doing so prevents water penetration into the home and its foundation. For this reason, Consumer Reports magazine claims that "runaway rainwater" is the "#1 Home Repair That You Should Not Ignore."
Because of how important a properly flowing gutter system is to your home, you must keep them clean, all year round. If you don't, rainwater can seep into your home's roof, siding, and even its foundation. Water damage to these parts of your home can result in costly repairs. Simply cleaning your gutters prevents these expensive projects and keeps water flowing away from your home.
Aug, 25 2023
Gutter systems are an essential part of every house, but not many know how they actually work. The gutters are the most well-known aspect of the gutter system, but there are a variety of other components including the end caps, miters, downspouts, elbows, pipe cleats, gutter spikes, ferrules, and hangers. Some of these parts are […] read more...