Atlanta
Some of the zip codes we service in Atlanta
30060
30301
30302
30303
30304
30305
30306
30307
30308
30309
30310
30311
30312
30313
30314
30315
30316
30317
30318
30319
30320
30321
30322
30324
30325
30326
30327
30328
30329
30330
30331
30332
30333
30334
30336
30337
30338
30339
30340
30341
30342
30343
30344
30345
30346
30347
30348
30349
30350
30353
30354
30355
30356
30357
30358
30359
30360
30361
30362
30363
30364
30366
30368
30369
30370
30371
30374
30375
30376
30377
30378
30379
30380
30384
30385
30386
30387
30388
30389
30390
30392
30394
30396
30398
30399
31106
31107
31119
31126
31131
31132
31136
31139
31141
31145
31146
31150
31156
31191
31192
31193
31195
31196
31197
31198
31199
39901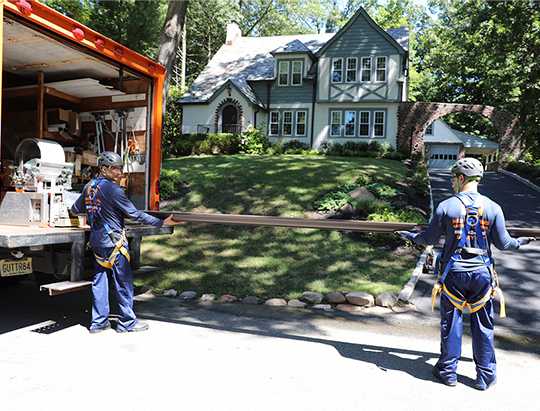 Are You Looking for a Local and Trusted Gutter Cleaning Company in Atlanta?
At Ned Stevens, we offer a full range of gutter cleaning, repair, and installation services for residential and commercial customers in Atlanta, GA. Our highly trained crews receive rigorous training in our state-of-the-art training classroom, as well as in the field under the direct supervision of our skilled Labor Managers.
Additionally, dedicated Quality Control Managers work every day to spot-check work and guarantee that our crews do a great job, every time. We are here to end your gutter problems, and more importantly, any water damage that might be affecting your home.
Since 1965, Ned Stevens has set the Standard for Gutter Cleaning Services
We provide our customers with a full gutter cleaning and gutter inspection in Atlanta, Georgia. It is our hard work and devotion to our customers which has earned us the reputation we have in the industry as the preferred company in Atlanta, GA. For effective, year-round gutter cleaning service in Atlanta, get in touch with us to schedule a service.
Every homeowner will eventually encounter gutter problems. Gutters that are neglected will carry heavy debris which has accumulated over time, in addition to standing water. That debris and water can weigh as much as 370 pounds and can damage the angle of the gutter (known as the gutter's 'pitch'). If that pitch is lost due to excess weight, standing water can back up into the home or overflow into the home's foundation, possibly flooding your basement, which is why clearing your gutters is so important.
As your ultimate partner in Atlanta gutter cleaning service, we use the industry's top techniques to get rid of unwanted debris which has accumulated over time.
We can help you get the best possible cleaning in the Atlanta area. Clogged gutters are common in Atlanta due the heavy foliage in most neighborhoods. Ned Stevens technicians bring along a vast knowledge of the local area and will help you address any gutter problems, giving you clean gutters and protection from water damage all year long.
We Solve Gutter problems and Protect Your Home
Our technicians will identify potential issues and determine if any additional work is needed for your gutters. If not, a simple gutter cleaning will do. When you need to clean your gutters and select the best gutter cleaning in Atlanta, turn to the most trusted gutter cleaning service company in the area to take care of the cleaning for you — Ned Stevens. Contact us to schedule a service today.
All of our work is guaranteed; we carry full workers compensation as well as liability insurance. We are insured to work on ladders at your roofline, which most "fly by night" gutter companies or landscapers are not insured to do.
A landscaper is insured to cut your grass—what happens if that same landscaper falls from a ladder and is not properly insured to work at your roofline? The answer is you become their health insurance plan or, worse–their retirement fund. Choosing to use our innovative gutter cleaning and installation services in Atlanta, GA will give you peace of mind and prevent costly water damage to your home.
You can only trust an experienced gutter cleaning service in Atlanta when it comes to gutter cleaning for your property. With over 50 years of gutter cleaning, gutter repair and gutter installations, Ned Stevens Gutter Cleaning® technicians have extensive skills and experience in gutter services.
Gutter Experts at Ned Stevens are Certified to Handle all types of Gutter Repairs, including:
Re-nailing loose gutters
Re-strapping loose leaders
Replacing damaged and split leaders
Inspecting your gutter system for pitch problems
Inspecting your miters for leaks in the joints
Inspecting your underground drain system for clogs
Do not let problems with your gutter system lead to thousands of dollars in damage to your home. You can prevent larger (and more expensive) repairs in the future by calling Ned Stevens Gutter Cleaning® in Atlanta today!
ABOUT US
Atlanta Gutter Protection
We now offer Atlanta, GA residents a great program called Ned Stevens Gutter Protection to protect their homes further. Once under our Gutter Protection program, we will repair or replace your existing gutters should they incur damage at any time during the life of your service plan. Based on the increasing frequency and intensity of storms and the fact that insurance policy deductibles often prevent insurance coverage for gutter damage, Gutter Protection is the best way to provide you with the peace of mind that you deserve.
If you think you might need gutter protection, or your gutters are not draining correctly and need a gutter cleaning, it's time to let Ned Stevens help. Call us to schedule a gutter cleaning service today.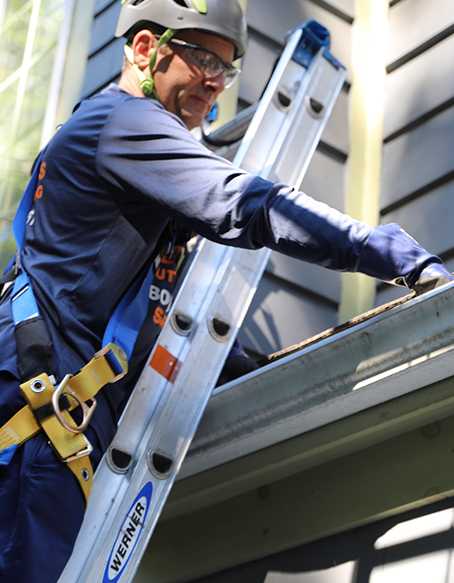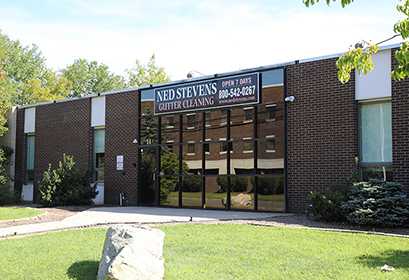 OUR GUARANTEE
We believe in providing the best service possible to our customers across the nation. Because of that belief, all of our work is fully guaranteed. Due to the dangerous nature of our work, we carry full workers compensation as well as liability insurance. After all, our guys and gals are on ladders every day. We want to keep them protected and serving our Atlanta communities year-round.
FREQUENTLY ASKED QUESTIONS
No — we will make your life easy! After you schedule your job, we will appear automatically without further notice for each service scheduled, do a great job, and leave a receipt for you in your door. It's that easy!
We do not recommend screening or gutter guards. Ned Stevens has searched for and experimented with all types of products that claim to prevent gutter clogs for over 50 years. In short, we've found that there's no such thing as a "no clog" gutter. 
We do sell and install gutter screens, but we stopped selling a top-of-the-line solid cover gutter guard. These systems allow debris in the gutters, they allow the water to pour off the top of gutters in heavy rain (which could lead to water in your basement), and they allow clogs. The screens we sell will keep out big debris, but let a significant amount of small debris into the gutters. This debris will cause clogs over time, and can even grow plants in the gutters. As such, even with screens, gutters need to be cleaned regularly.
The solution for gutter clogs is simple: clean the gutters on a regular schedule. You can do this by signing up for one of our ongoing service plans, and you won't worry about your gutters again.
We accept Visa, MasterCard, American Express and Discover.
Yes, the Senior Citizen Discount is 5%.
We recommend that you clean your gutters about 6 times per year. Your local weather and proximity to trees & debris will dictate your specific needs, but we typically suggest this recommended schedule:
In March, to re-nail all gutters and clear out the branches, dirt and other winter debris – so that they are ready for the "April Showers"

In June, to clean out all the oak tassels, ragweed, seed pods, "helicopters", and other debris that land all over our properties

In August, to remove wind-blown debris caused by Summer thunderstorms

And then three times in the Fall: October, November, and December, to remove all the clogs caused by leaves that come down throughout the Fall season, before the winter freeze.
Our Service Plans provide the simplest solution for worry-free gutter maintenance, all year long, and come with free benefits!
While it may seem like a more affordable option to clean your gutters on your own, the potential risks simply do not outweigh the savings. You risk serious injuries and might not own the proper equipment or experience. You could also damage your gutters, gutter pitch, or the roof and end up paying even more in costly repairs. Professional gutter cleaners have the experience and equipment to get the job done safely and efficiently, so you can rest assured that your gutters will be clean and functioning correctly. In the end, hiring a professional gutter cleaner is the best option for your home.
Properly pitched gutters and leaders gather that water and channel it away from the home. Doing so prevents water penetration into the home and its foundation. For this reason, Consumer Reports magazine claims that "runaway rainwater" is the "#1 Home Repair That You Should Not Ignore."
Because of how important a properly flowing gutter system is to your home, you must keep them clean, all year round. If you don't, rainwater can seep into your home's roof, siding, and even its foundation. Water damage to these parts of your home can result in costly repairs. Simply cleaning your gutters prevents these expensive projects and keeps water flowing away from your home.
Nov, 15 2023
There are so many options when it comes to choosing gutters for installation that it can be overwhelming to choose what you want. This is especially true when it comes to choosing what color you want your gutters to be. Do you want them to match the color of your house? Or should they make […] read more...