CONNECTICUT
Headquarters
Ned Stevens Gutter Cleaning
26 E Franklin St,
Danbury, CT 06810
Service Hours
Open 7 days a week
Mon thru Thu: 6AM – 8PM
Fri : 6AM – 5PM
Saturday: 6AM – 2PM
Sunday: 6AM – 1PM
DANBURRY
Some of the zip codes we service in DANBURRY
06810
06810
06810
06810
06810
06810
06810
06810
06810
06810
06810
06810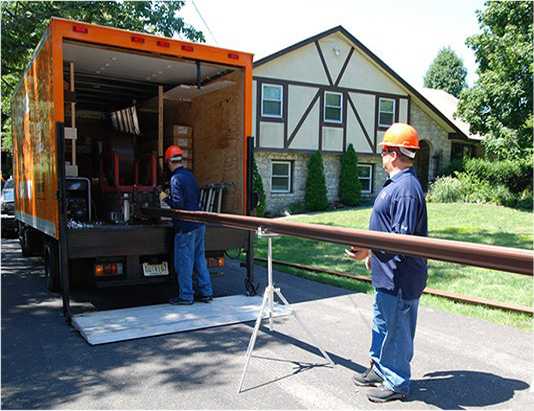 Providing Top-Rated Home Services for Connecticut.
Connecticut residents know a thing or two about freezing weather. In the dead of winter, temperatures rarely rise above freezing. With the ice and the snow clinging to everything surface, these temperatures can take a serious toll on your home's gutters. Don't worry! Connecticutians have Ned Stevens to help. Because we know you don't really want to get the ladder out in below freezing weather.
ABOUT US
Since 1965, Ned Stevens has been providing gutter cleaning service to homeowners across the nation.
We have set the standard for the gutter cleaning industry and continue to provide customers with full cleaning and inspection upon every visit to homes.
Maintaining your gutters properly is one of the most important things you can do to sustain your home's value and beauty. Located in Connecticut and 13 other states (and Washington DC), we offer all of the essential pieces of proper gutter maintenance to keep your home safe.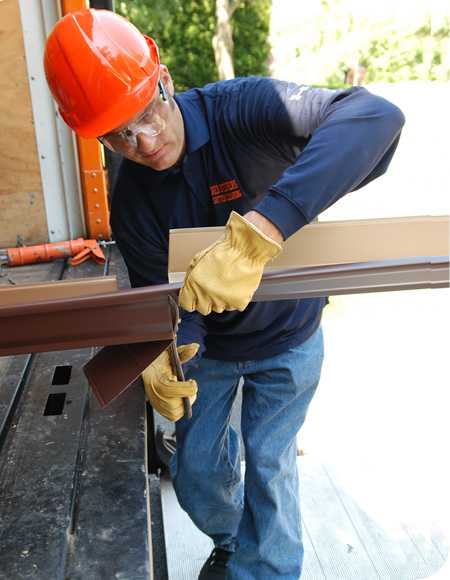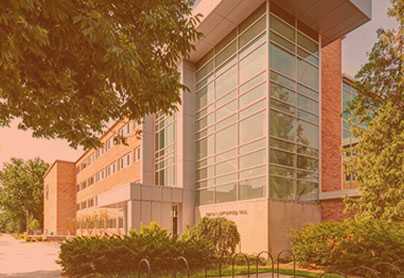 OUR GUARANTEE
We believe in providing the best service possible to our customers across the nation. Because of that belief, all of our work is fully guaranteed. Due to the dangerous nature of our work, we carry full workers compensation as well as liability insurance. After all, our guys and gals are on ladders every day. We want to keep them protected and serving our Connecticut communities year-round.
FREQUENTLY ASKED QUESTIONS
To get pure water you need to use a multi-stage purification system. Ned Stevens incorporates a 3-stage system for each cleaning.
Carbon Sediment Filter: Prevents material and debris from entering the RO membrane, as well as chlorine.
RO Membrane: This part does all the heavy work in the purification process, removing up to 90-95% of all Total Dissolved Solids.
Deionization Resin: The final filtration step, designed to bring your water to 0 TDS.
You can pressure wash some patios, but only if you proceed with caution. If you use the wrong nozzle or set the pressure too high, visible damage can be caused. From pitting to lines to degrading the surface, many are surprised to see how damaging pressure washes can be on a patio. Plus, if your patio is made up of paving stones held together with mortar, a pressure wash can completely disperse the joint sand and the mortar altogether.
Yes! Under certain circumstances, including lack of available water and customer request, we will perform a "dry cleaning." We will only perform a dry cleaning where we can ensure that the gutters and leaders are free from clogs. If we perform a "dry cleaning", the service carries the same guarantee as a cleaning with water.
No — we will make your life easy! After you schedule your job, we will appear automatically without further notice for each service scheduled, do a great job, and leave a receipt for you in your door. It's that easy!
We do not recommend screening or gutter guards. Ned Stevens has searched for and experimented with all types of products that claim to prevent gutter clogs for over 50 years. In short, we've found that there's no such thing as a "no clog" gutter. 
We do sell and install gutter screens, but we stopped selling a top-of-the-line solid cover gutter guard. These systems allow debris in the gutters, they allow the water to pour off the top of gutters in heavy rain (which could lead to water in your basement), and they allow clogs. The screens we sell will keep out big debris, but let a significant amount of small debris into the gutters. This debris will cause clogs over time, and can even grow plants in the gutters. As such, even with screens, gutters need to be cleaned regularly.
The solution for gutter clogs is simple: clean the gutters on a regular schedule. You can do this by signing up for one of our ongoing service plans, and you won't worry about your gutters again.
Yes, we guarantee every gutter cleaning we perform. Because of the amount of debris that falls every single day, and the small amount of debris required to clog gutters, gutters can clog at any time. However, we guarantee that your entire system will be cleaned and flow freely through the next rainstorm following your service.
If you find that you're consistently needing repair for your gutters, it may be the right time to install new gutters. Gutters with 6 or more areas of cracks, holes, and/or rust spots may be better off replaced. If you're noticing broken fasteners, nails/screws on the ground, and/or overall separation, installation may be the solution. 
Well-built gutters typically last for 20 years; if you know that your gutters are older than this, it may be time for gutter replacement. Consult with a gutter specialist before making a decision.
Many factors go into the efficiency and thoroughness of fence cleaning. A professional will have access to the tools and cleaning supplies necessary to properly clean your fence without harming it. You may have a power washer, but do you know which psi to set the stream to without damaging your fence? You may have cleaning supplies, but will the solutions you use actually do the work of killing bacteria and mold in your fence without harming the natural area around? These are all different factors that can easily be botched if you aren't a professional.
You should only pressure wash a patio if you have a firm understanding of how your equipment works and how your patio should be maintained. If you use the wrong nozzle or set the pressure too high, visible damage can be caused. From pitting to lines to degrading the surface, many are surprised to see how damaging pressure washes can be on a patio. Plus, if your patio is made up of paving stones held together with mortar, a pressure wash can completely disperse the joint sand and the mortar altogether.
Gutters work on the principle of gravity. The gutter, when properly installed, sits on a small angle on the home. That angle causes the water to flow toward the downspout, eventually being carried away from your home's foundation.
When a gutter goes "off pitch", it has lost its angle, and therefore the water simply sits still in the gutter. That water has to go somewhere, and will eventually back up into the home or overflow and pour into the foundation. When backing up, the water also rots the wood behind the gutter (known as the "fascia board"), causing the gutter to eventually fall off the home. If the fascia rots, you will have to replace the gutter and the fascia.
Off pitch gutters can be caused by shifting foundations and the elements (including falling branches), but are often caused by clogs in the gutter. Once debris clogs the gutters, the water has nowhere to go, so it sits in the gutter. That gutter that was once around 20 pounds, now weighs over 300 pounds due to the weight of debris and water sitting in it. Eventually, it goes off pitch and has to be replaced.
The best way to prevent gutters from going off pitch is to clean them on a regular basis. Join our Service Plan, and protect your gutters and home today.
Power washing refers to the highly-pressured system of spraying water from a pressure washer. This method of cleaning can damage the surfaces of your fencing, decks, patio, & more. Soft washing is the gentler and more sanitary process of cleaning surfaces. Soft washing solution is sprayed at a much lighter psi than traditional pressure washes, and the cleaning solution used instead of plain water allows for a more dynamic cleansing experience that rids surfaces of bacteria that causes discoloration.
Ned Stevens uses a WaterFed pole to clean windows. The pole has a number of features that allow for a comprehensive, professional cleaning, allowing you to feed purified water right to the window and angle adaptors, clamps, and a pole brush to clean the surface properly. The brush is made from either nylon, boars hair, or a combination of both materials. Full nylon is great for maintenance cleans, while a boar hair brush delivers a more aggressive cleaning solution. Ned Stevens window cleaning professionals use the hybrid brush in order to leverage both cleaning features.
Properly pitched gutters and leaders gather that water and channel it away from the home. Doing so prevents water penetration into the home and its foundation. For this reason, Consumer Reports magazine claims that "runaway rainwater" is the "#1 Home Repair That You Should Not Ignore."
Because of how important a properly flowing gutter system is to your home, you must keep them clean, all year round. If you don't, rainwater can seep into your home's roof, siding, and even its foundation. Water damage to these parts of your home can result in costly repairs. Simply cleaning your gutters prevents these expensive projects and keeps water flowing away from your home.
Pressure washing a deck not only poses a risk to the deck itself, but also doesn't fix the underlying problem. Timber deck boards can splinter and take damage when put under the strain of a pressure washer. The reason a deck needs a wash is because of bacteria that causes discoloration. Pressure washing does not kill germs, so it's only a short-term solution (assuming your deck doesn't sustain damage).
Yes, the Senior Citizen Discount is 5%.
To keep a deck looking its best, you should plan to have it cleaned at least once a year. You may want to consider more cleanings if your deck is uncovered, sustains a lot of foot traffic, and/or makes contact with a lot of outdoor debris.
To keep your patio looking its best, it should be cleaned at least once a year. You may want to consider additional cleanings if your patio gets a lot of foot traffic, is located near/underneath trees, or sustains weather-related damage (dirt, mold). If you choose to work with a maintenance provider for this task, be sure that they use a soft washing technique. Frequent pressure washes can damage some patios, and soft washing targets the bacteria and mold that causes the most noticeable issues of discoloration and dirt.
The gutters that Ned Stevens installs are guaranteed for 20 years, and include one year of workmanship warranty. This is due to our use of the thickest gauge aluminum gutters (0.032), stainless steel screws, and made-to-measure gutters & downspouts.
We recommend that you clean your gutters about 6 times per year. Your local weather and proximity to trees & debris will dictate your specific needs, but we typically suggest this recommended schedule:
In March, to re-nail all gutters and clear out the branches, dirt and other winter debris – so that they are ready for the "April Showers"

In June, to clean out all the oak tassels, ragweed, seed pods, "helicopters", and other debris that land all over our properties

In August, to remove wind-blown debris caused by Summer thunderstorms

And then three times in the Fall: October, November, and December, to remove all the clogs caused by leaves that come down throughout the Fall season, before the winter freeze.
Our Service Plans provide the simplest solution for worry-free gutter maintenance, all year long, and come with free benefits!
Unless you have experience with pressure washing and a knowledge of the material your fence is made of, you'll probably want to avoid pressure washing your fence. If a pressure washer is set for too high of a psi, it can damage your wooden fence – and even your vinyl fence. Plus, if you're wanting to pressure wash your fence because of green/brown discoloration, a pressure wash is only a temporary solution. This discoloration is caused by bacteria, so only a softwash solution that targets these microorganisms will truly solve the issue.
MONDAY-THURSDAY: 6AM-8PM
FRIDAY-SATURDAY: 6AM-5PM
SUNDAY: 8AM-4PM
Since gutter cleaning is often considered a DIY task, some believe installation to be the same. Gutter replacement or installation is a very complex process that requires advanced skill, access to equipment, and adherence to safety practices. Those that are new to DIY projects should strongly consider hiring a professional. 
Gutter installation professionals like Ned Stevens will know which materials will suit your home's needs, how to measure and custom-fit the gutters to your roof, and how to safely secure the gutters so that they last for decades. Each step of this process can take DIYers extended time and visits to the hardware store. Ned Stevens can get it done in a few hours!
We accept Visa, MasterCard, American Express and Discover.
Normal tap water results in glass appearing with a milky white residue. This is the result of mineral content in normal tap water. Pure water on the other hand automatically absorbs dirt. Meaning, pure water or water without any mineral content, leaves windows perfectly clean after drying. Getting "Purified Water" is the first step. To clean windows 100% spot free, the Total Dissolved Solution (TDS) of your water needs to be at 0.
Professionals understand all of the different aspects of your patio. An expert will craft a cleaning strategy based on the appearance of your patio (color, texture), the presence of grout or mortar, and any joint sand between paving stones. These factors will dictate the recommended Psi for the pressure wash, the temperature of the water, and the need for a soft wash solution. This can all go over some DIYers heads. Plus, some homeowners prefer to get all of their outdoor cleanings out of the way – like fence, deck, and siding, so having a professional take care of it a no-brainer!
May, 26 2022
Summer is rapidly approaching, which means it is time for mosquitos to start breeding in New Jersey. Every time you step outside, you are likely going to be accosted by a swarm of hungry mosquitos looking for their next meal. They are not just a nuisance, they can be pretty dangerous with the diseases they […] read more...