We Offer Trustworthy Services in Waterbury, CT
Providing Exceptional Home Services for Connecticut
For residents in Waterbury, CT in need of a trustworthy gutter cleaning company, Ned Stevens is the perfect choice. Our focus is on delivering top-notch gutter cleaning, repair, and installation services that are customized to meet your specific needs.
We prioritize providing effective protection against water damage, all while offering competitive rates. Count on us for exceptional gutter cleaning, installation, and repair solutions for your home.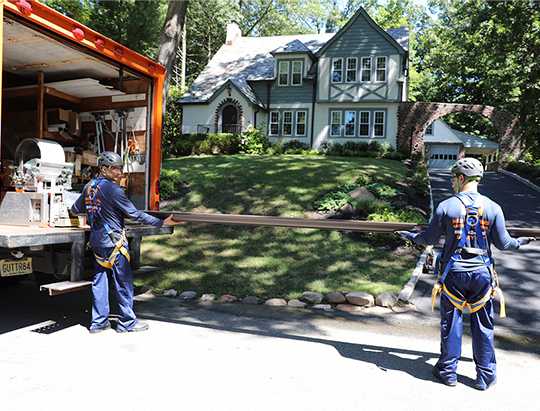 Why Is It Important to Clean Your Gutters?
To avoid clogged gutters, it is crucial to prioritize regular maintenance. Clogged gutters could lead to issues like water damage and decay, mold growth, and pest infestations. To achieve the best results, we advise scheduling gutter cleanings six times a year.
Why Choose the Team at Ned Stevens?
As the trusted choice for gutter cleaning and repair services, the team at Ned Stevens is dedicated to providing outstanding service to safeguard your home from water and structural damage.
What sets us apart from other companies is our commitment to the well-being of your property. Unlike some companies that use pressure washing methods that can cause harm, we take a different approach. Our skilled professionals utilize a hose and other tools to safely remove debris from your gutters.
Here are some of the many great things about our gutter cleaning company:
– BBB-accredited business
– A+ rating
– Over 2,000 5-star reviews\
– Extensive labor training and quality control
– Open 7 days a week
– Competitive pricing
– Same day scheduling
You can trust us as your preferred gutter cleaning company because we prioritize the protection of your home and ensure exceptional service every time.
Other Services
Ned Stevens not only excels in providing outstanding gutter cleaning services, but we also offer a range of solutions to improve the functionality and appearance of your gutters.
In addition to our cleaning services, we specialize in top-notch gutter installation, replacement, and repair. With our expertise, you can experience our full range of services with the professionalism you deserve
Gutter Installation and Replacement Services
We specialize in delivering top-notch gutter installation and replacement services that are tailored to meet the needs of residential and commercial properties. When it comes to installing your new gutters, our team goes the extra mile.
We exclusively utilize high-quality materials, such as thick gauge aluminum, along with stainless steel screws and hidden hangers that are resistant to rust. This ensures the durability of your gutters, reducing the likelihood of future repairs and saving you money in the long term.
Choose us for a gutter upgrade that will not only enhance your home's protection but also add value to your property.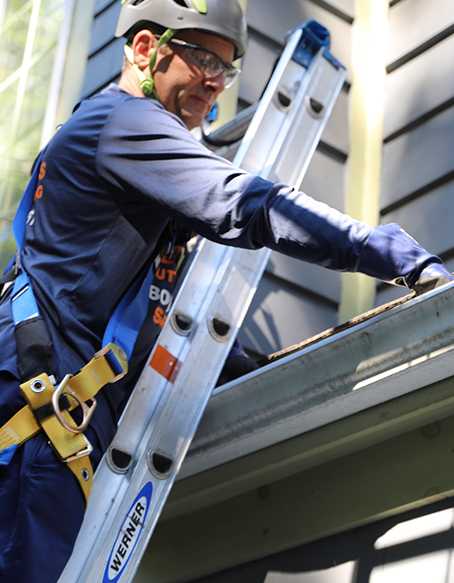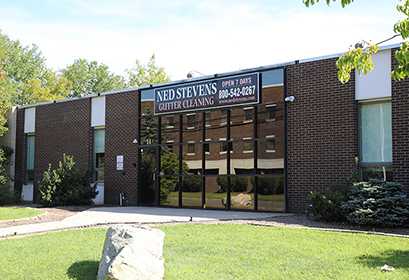 6 Signs of Clogged Gutters On Your Property
Here are some warning signs that you may be dealing with clogged gutters on your property:
1. Water Is Spilling Out of Your Gutters
If you observe water spilling out from your gutters, it is a clear sign that your gutters are likely clogged. When your gutters fill up with debris such as leaves, twigs, or dirt, your gutters cannot distribute water properly. This causes the water to overflow and spill out from your gutters.
2. Plants Are Growing
If you notice an increasing amount of vegetation on your gutters, it is a clear indication that they may be clogged and in need of attention. Having your gutters checked out and cleaned can help prevent further blockages and potential damage to your gutter system.
3. Downspout Is Not Working
Since your downspouts and gutters work hand in hand, a clogged downspout can lead to water backup and overflow. Regular gutter maintenance and cleaning are essential to ensure your gutters and downspouts are unobstructed.
4. Gutters Are Starting to Sag
If your gutters are sagging, it is often an indication of clogging caused by the water pressure in your gutters. Not only can sagging gutters lead to water damage but they also ruin the aesthetic of your home.
It is important to address gutter clogs promptly by cleaning and maintaining them. Our team offers comprehensive gutter cleaning and repair services in Waterbury, CT and has the skills necessary to fix your sagging gutters.
5. Pests in Gutters
No homeowner wants to deal with pests. Since pests are attracted to moisture, they may build nests, breed, or seek shelter within your clogged gutters. Minimize these risks and save on future exterminator costs by having your gutters cleaned.
6. Stain Marks On Your Siding
If you notice stain marks on your siding, it can indicate that water is overflowing from your gutters due to clogging. To inspect or address this issue before it worsens, it is advisable to hire a professional gutter cleaning company.
Gutter Repair Services
When your gutters are in need of repair, our experienced team is ready to provide the necessary assistance, regardless of the extent of the damage.
Our staff is well-equipped to handle a wide range of gutter repair tasks in Waterbury, CT. This includes securely re-nailing loose gutters to ensure they are properly fastened, re-strapping loose leaders to restore stability, and replacing broken leaders that may be causing issues.
About Ned Stevens
The remarkable journey of our gutter-cleaning company can be traced back to 1965. This was when our founder, Ned Stevens, originally a milkman, saw an opportunity to provide additional home maintenance services to his customers after completing his daily milk route. It was during this time that Ned discovered his talent and passion for gutter cleaning.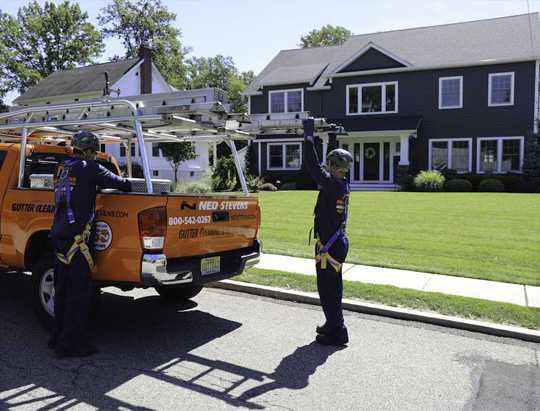 Gutter Cleaning, Repair, Replacement, and Installation Services in Waterbury, CT
For all your gutter cleaning and repair needs in Waterbury, CT, look no further than the experienced team at Ned Stevens Gutter Cleaning®. We are ready to provide you with exceptional service and assistance right away with a free quote. Call us today or contact us on our website with any questions or concerns.
FREQUENTLY ASKED QUESTIONS
No — we will make your life easy! After you schedule your job, we will appear automatically without further notice for each service scheduled, do a great job, and leave a receipt for you in your door. It's that easy!
We do not recommend screening or gutter guards. Ned Stevens has searched for and experimented with all types of products that claim to prevent gutter clogs for over 50 years. In short, we've found that there's no such thing as a "no clog" gutter. 
We do sell and install gutter screens, but we stopped selling a top-of-the-line solid cover gutter guard. These systems allow debris in the gutters, they allow the water to pour off the top of gutters in heavy rain (which could lead to water in your basement), and they allow clogs. The screens we sell will keep out big debris, but let a significant amount of small debris into the gutters. This debris will cause clogs over time, and can even grow plants in the gutters. As such, even with screens, gutters need to be cleaned regularly.
The solution for gutter clogs is simple: clean the gutters on a regular schedule. You can do this by signing up for one of our ongoing service plans, and you won't worry about your gutters again.
We accept Visa, MasterCard, American Express and Discover.
Yes, the Senior Citizen Discount is 5%.
We recommend that you clean your gutters about 6 times per year. Your local weather and proximity to trees & debris will dictate your specific needs, but we typically suggest this recommended schedule:
In March, to re-nail all gutters and clear out the branches, dirt and other winter debris – so that they are ready for the "April Showers"

In June, to clean out all the oak tassels, ragweed, seed pods, "helicopters", and other debris that land all over our properties

In August, to remove wind-blown debris caused by Summer thunderstorms

And then three times in the Fall: October, November, and December, to remove all the clogs caused by leaves that come down throughout the Fall season, before the winter freeze.
Our Service Plans provide the simplest solution for worry-free gutter maintenance, all year long, and come with free benefits!
While it may seem like a more affordable option to clean your gutters on your own, the potential risks simply do not outweigh the savings. You risk serious injuries and might not own the proper equipment or experience. You could also damage your gutters, gutter pitch, or the roof and end up paying even more in costly repairs. Professional gutter cleaners have the experience and equipment to get the job done safely and efficiently, so you can rest assured that your gutters will be clean and functioning correctly. In the end, hiring a professional gutter cleaner is the best option for your home.
Properly pitched gutters and leaders gather that water and channel it away from the home. Doing so prevents water penetration into the home and its foundation. For this reason, Consumer Reports magazine claims that "runaway rainwater" is the "#1 Home Repair That You Should Not Ignore."
Because of how important a properly flowing gutter system is to your home, you must keep them clean, all year round. If you don't, rainwater can seep into your home's roof, siding, and even its foundation. Water damage to these parts of your home can result in costly repairs. Simply cleaning your gutters prevents these expensive projects and keeps water flowing away from your home.
Aug, 25 2023
Gutter systems are an essential part of every house, but not many know how they actually work. The gutters are the most well-known aspect of the gutter system, but there are a variety of other components including the end caps, miters, downspouts, elbows, pipe cleats, gutter spikes, ferrules, and hangers. Some of these parts are […] read more...