Westport
Some of the zip codes we service in Westport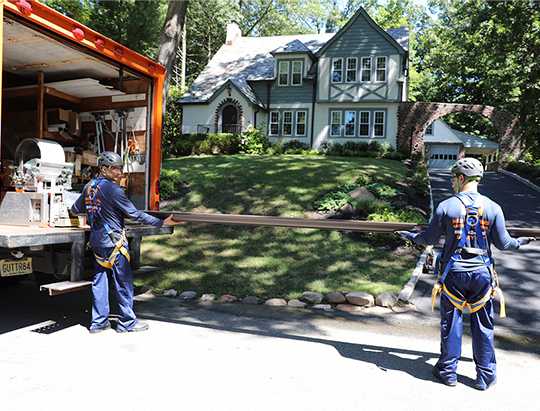 Family Owned and A+ Rated by the Better Business Bureau
If you are looking for gutter cleaning, repair, installation or gutter guards in Westport CT, call Ned Stevens Gutter Cleaning® for professional service and prompt service. We have always focused on providing exceptional service and building a reputation for reliability and quality gutter installation and gutter repair. We offer all the services you need to clean, maintain and replace the gutters on your home.
We have expert gutter mechanics to provide complete gutter cleaning, which prevents most damage that is the result of failing to clean the gutters. You can choose to have us visit your home in Westport CT for a single cleaning or consider one of our service plans for regular cleaning. We also offer gutter repair for damaged gutters, gutter installation, gutter guards and more.
ABOUT US
Westport Go-To Gutter Cleaning Service
Ned Stevens is a family-owned business that's provided top-notch gutter cleaning services to Westport families for over five decades. With our hearts in the East Coast, we are proud to offer Westport residents a free quote for our services. Contact us by telephone at (203) 437-9095 to learn more, or request your free quote.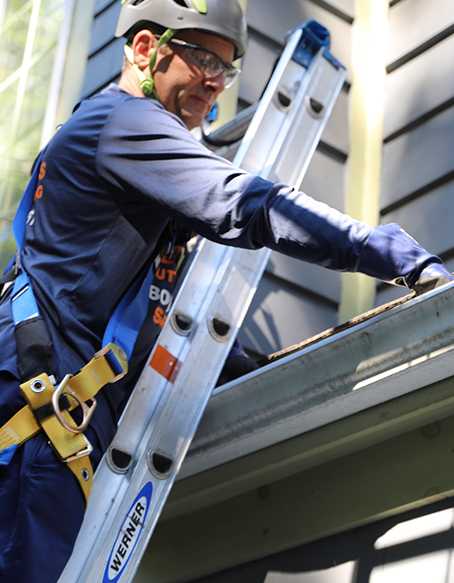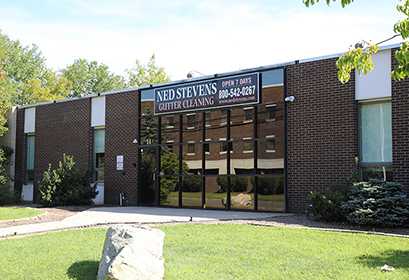 OUR GUARANTEE
We believe in providing the best service possible to our customers across the nation. Because of that belief, all of our work is fully guaranteed. Due to the dangerous nature of our work, we carry full workers compensation as well as liability insurance. After all, our guys and gals are on ladders every day. We want to keep them protected and serving our Connecticut communities year-round.
FREQUENTLY ASKED QUESTIONS
No — we will make your life easy! After you schedule your job, we will appear automatically without further notice for each service scheduled, do a great job, and leave a receipt for you in your door. It's that easy!
We do not recommend screening or gutter guards. Ned Stevens has searched for and experimented with all types of products that claim to prevent gutter clogs for over 50 years. In short, we've found that there's no such thing as a "no clog" gutter. 
We do sell and install gutter screens, but we stopped selling a top-of-the-line solid cover gutter guard. These systems allow debris in the gutters, they allow the water to pour off the top of gutters in heavy rain (which could lead to water in your basement), and they allow clogs. The screens we sell will keep out big debris, but let a significant amount of small debris into the gutters. This debris will cause clogs over time, and can even grow plants in the gutters. As such, even with screens, gutters need to be cleaned regularly.
The solution for gutter clogs is simple: clean the gutters on a regular schedule. You can do this by signing up for one of our ongoing service plans, and you won't worry about your gutters again.
We accept Visa, MasterCard, American Express and Discover.
Yes, the Senior Citizen Discount is 5%.
We recommend that you clean your gutters about 6 times per year. Your local weather and proximity to trees & debris will dictate your specific needs, but we typically suggest this recommended schedule:
In March, to re-nail all gutters and clear out the branches, dirt and other winter debris – so that they are ready for the "April Showers"

In June, to clean out all the oak tassels, ragweed, seed pods, "helicopters", and other debris that land all over our properties

In August, to remove wind-blown debris caused by Summer thunderstorms

And then three times in the Fall: October, November, and December, to remove all the clogs caused by leaves that come down throughout the Fall season, before the winter freeze.
Our Service Plans provide the simplest solution for worry-free gutter maintenance, all year long, and come with free benefits!
While it may seem like a more affordable option to clean your gutters on your own, the potential risks simply do not outweigh the savings. You risk serious injuries and might not own the proper equipment or experience. You could also damage your gutters, gutter pitch, or the roof and end up paying even more in costly repairs. Professional gutter cleaners have the experience and equipment to get the job done safely and efficiently, so you can rest assured that your gutters will be clean and functioning correctly. In the end, hiring a professional gutter cleaner is the best option for your home.
Properly pitched gutters and leaders gather that water and channel it away from the home. Doing so prevents water penetration into the home and its foundation. For this reason, Consumer Reports magazine claims that "runaway rainwater" is the "#1 Home Repair That You Should Not Ignore."
Because of how important a properly flowing gutter system is to your home, you must keep them clean, all year round. If you don't, rainwater can seep into your home's roof, siding, and even its foundation. Water damage to these parts of your home can result in costly repairs. Simply cleaning your gutters prevents these expensive projects and keeps water flowing away from your home.
Nov, 15 2023
There are so many options when it comes to choosing gutters for installation that it can be overwhelming to choose what you want. This is especially true when it comes to choosing what color you want your gutters to be. Do you want them to match the color of your house? Or should they make […] read more...