The bathroom, while being the smallest and most frequently used room in the house, makes an impression on everyone who enters. If you're trying to sell your home, updating your bathroom can add value when executed well. Keeping that in mind, here are some great tips for sprucing up your home's bathrooms!
Bath Mats and Shower Curtains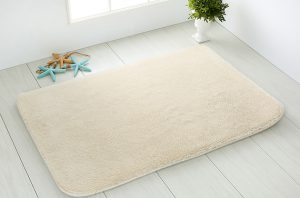 One of the easiest (and least labor-intensive) upgrades you can make to your bathroom is putting in a new shower curtain and floor mats. If your shower curtain features a funky old print or a map of the world, maybe it's time to trade it in for something simple and clean that creates a sense of space and peacefulness. Another option is to go with a vintage, hand woven rug instead. Many homeowners have been turning to these and saying "au revoir" to the fuzzy rugs that are less aesthetically charming.
Shower-heads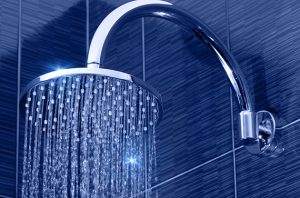 If you've got one of those old white plastic shower-heads, now is a good time to consider a different fixture. One of these rain-style shower-heads is a great upgrade to make your shower a more spa-like experience. You could also opt for a detachable shower head which can make showering easier.
Patterned Tile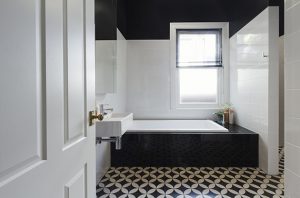 If you're looking for something a little more challenging, consider installing patterned tile for a total aesthetic upgrade that's in vogue. Laying your own bathroom tile is labor-intensive, so you may want to consider hiring a contractor to do the work.
Contrasting paint and fixtures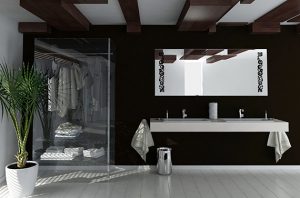 If you have old wallpaper in your bathroom, consider swapping it out for a dark colored paint for a great contrast against a lighter colored floor or natural fixtures like a wooden cabinet or vanity.
Creative solutions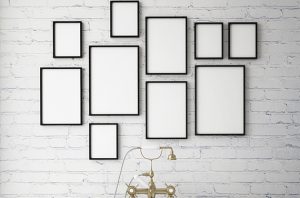 Bathrooms can be kind of boring, but they shouldn't be! If you've got the space, consider sprucing up your bathroom walls with some art. Consider something bright or bold to spice up your space!
Good Lighting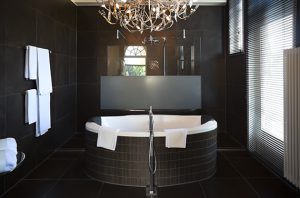 Your bathroom lighting can make a big difference in the feel of the room. If you're stuck with something old and boring, think outside the box. You could go with a chandelier or something unexpected! Find a fixture you love and install it.
Depending on the level of sprucing you're doing, you may be better off hiring a professional for jobs like a serious renovation or overhaul. Consider the cost of your time, plus the tools, supplies and expertise needed to get the job done. If you're DIY-minded and you've already got plenty of experience and gear, then our hats are off to you!
While you're focusing on your bathroom, let the professionals at Ned Stevens focus on your gutters! If you're a new customer, we'd love to speak to you about how we can help you take better care of your home and offer you $25 off your first gutter cleaning!