Entertaining in your backyard when it's well manicured is a treat for all. When your backyard is a mess, trying to entertain may be more an exercise in futility than a gathering to remember. Here are a few of Ned's favorite tips for transforming your outdoor space into a beautiful backyard!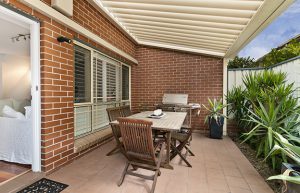 Make the best of your space, no matter what the size
Whether you've got a tiny patio and a few plants next to the fence or you've got a full-on acre of space featuring a pool, manicured garden and a secret grotto, the key to a great backyard is being intentional about how you use the space. If you have room, consider having an outdoor dining space and a fire pit for enjoying those long nights outside when conversation (and wine!) seems to linger on.
Adding plants to a small brick yard creates a sense of privacy and adds in good vibes to boot! In larger yards, we recommend looking for ways to segment your space, and we'll explore some ways to achieve this effect later.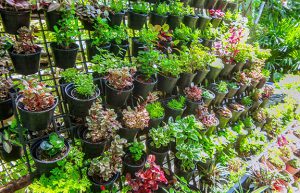 Cultivate a garden
Backyards are great places for gardening, no matter the size of your space. If you're short on space, you could build a vertical garden like this one. These are great for growing small flowers and can serve as a great herb garden.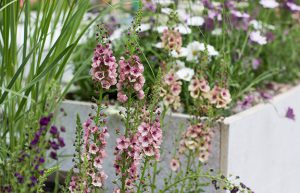 If you have more space, raised bed gardens like the one pictured below are excellent ways to garden and control the aesthetic of your space. You can plant just about anything in a raised bed garden, so whether you're looking to plant flowers for aesthetic purposes or grow your own vegetables, this technique is hard to beat!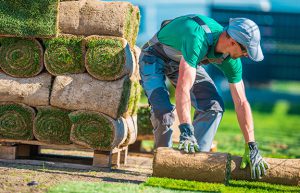 Consider the value of hiring a landscaper
If you're more DIY-minded, landscaping your space can be rewarding. Tilling up weedy or spotty areas of the yard and laying sod are great ways to transform the look and feel of your yard. If you're not pressed for time, you can also seed your yard, which will also save you some money. If you're not the handiest person or your time is better spent doing something else, hiring a landscaper will get you the results you want without the frustration of spending hours in the dirt!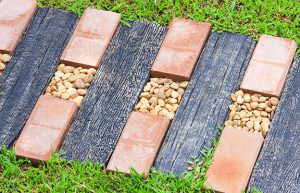 Add a walking path
When you're planning your yard's layout, consider adding a pathway or two. These will help you be intentional about the use of your space, and they provide a great way to move around without trampling the grass!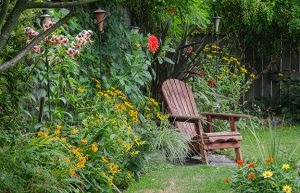 Create a little bit of sanctuary
Your yard is your private garden, so why shouldn't you have a little place to get away from the outside world and enjoy a cup of tea and a good book? Strategically placing a comfortable outdoor chair (at the end of one of your paths) is a great way to create a sense of solitude separate from your space that's intended for entertaining.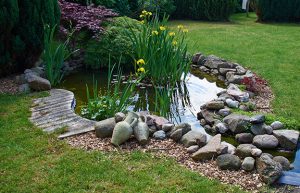 For an expanded take on the backyard sanctuary, consider adding a koi pond or a small Japanese garden. This will add a visually striking element to your outdoor space that'll set you apart from your neighbors. The koi pond also adds an element of peace. If you've got children or grandchildren, feeding the fish is a great way to spend some quality time in the yard.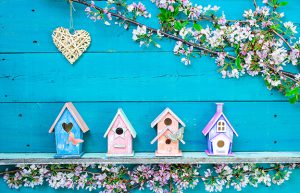 Encourage birds to visit
Having bird houses or a bird feeder can be great ways to invite wildlife into your space. There are lots of great DIY birdhouse and bird feeder ideas out there, so you can definitely make them your own and express your creativity. These are also great conversation starters. If squirrels are a problem in your area, you might consider an alternative like a hummingbird feeder. The squirrels won't be interested in the hummingbird's sugar water, and the birds can be captivating to watch!
In addition to making the space around your home beautiful, make sure you're taking good care of your gutters. Nothing is worse than clogged gutters overflowing with debris. These can also lead to an improper flow of water, failing to divert away from your home, which can ruin your landscaping and cause damage to your home's foundation. Protect the investment you've made in creating a beautiful yard by keeping your gutters in great shape with our help. If you're a new customer, we'd like to offer you $25 off your first gutter cleaning!