Stress is an unfortunate fact of life, but that doesn't mean you have to stay stressed out. While you can't always change the factors that cause stress, like work or finances, you can make other changes to keep yourself from being stressed out on a daily basis. From exercise and diet to meditation and blogs, there are numerous ways to prevent and treat stress.
We wanted to share some of the best blogs out there to help you stay de-stressed. They are listed below.
---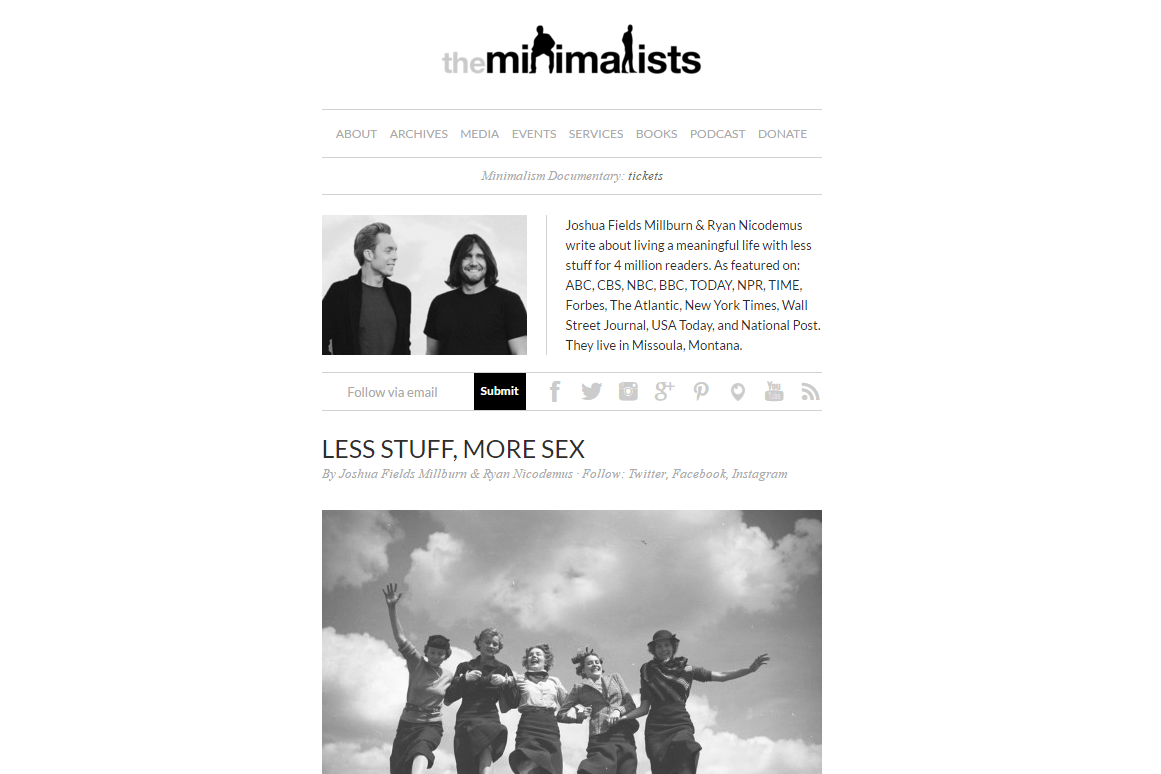 We love these guys. After spending years being stressed and overwhelmed, they chose to live a minimalistic lifestyle. And they decided to share the way they lead their lives with us, one of the 4 million readers they have in their following. From their podcast to videos to blogs, they have everything you need to learn about leading a meaningful life and cleaning out the clutter. So turn on the podcast during your morning commute and decompress. Deep breath in, deep breath out.
---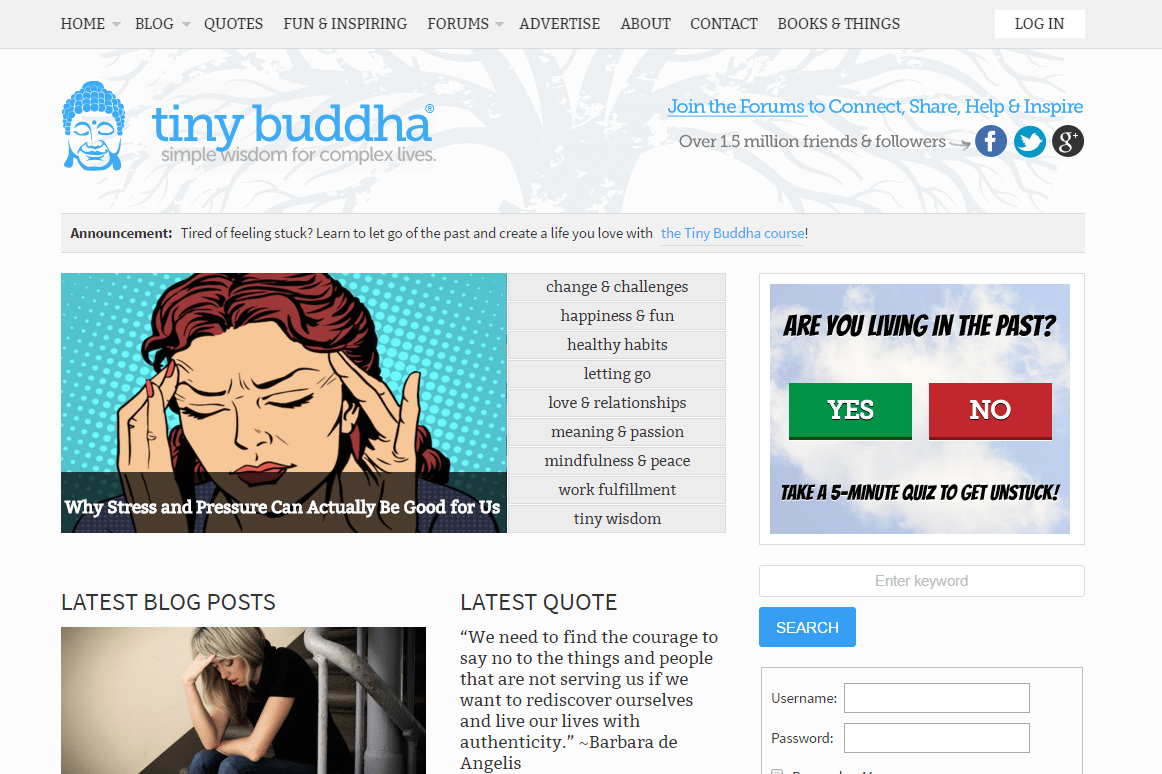 From quotes and quizzes to inspiring blogs and educational challenges, this blog has it all to keep your stress levels low and your motivation high. As their tagline says, they truly do offer simple wisdom for complex lives. So take a deep breath, get comfortable and dive into the knowledge this little blog provides. You might be surprised at how easy de-stressing your life can be. Personally, we love the "Are You Living in the Past?" quiz. It is very enlightening.
---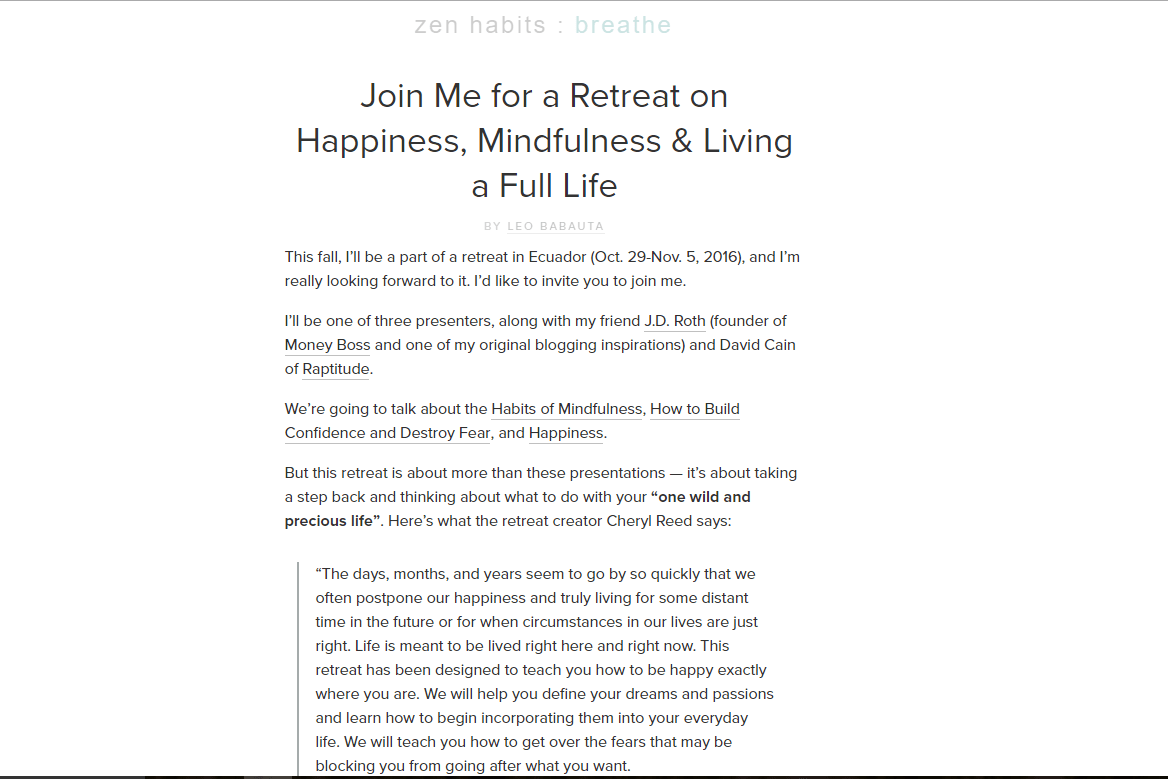 Breathe. That is one of the many de-stressing lessons you will learn from this minimalistic blog. The authors of Zen Habits seek to teach their readers meaningful lessons. From getting to the root of work stress to a guide for letting go of attachments, the Zen writers understand the plight of the average person and strive to help them find solace amidst hectic lives. That's pretty great if you ask us.
---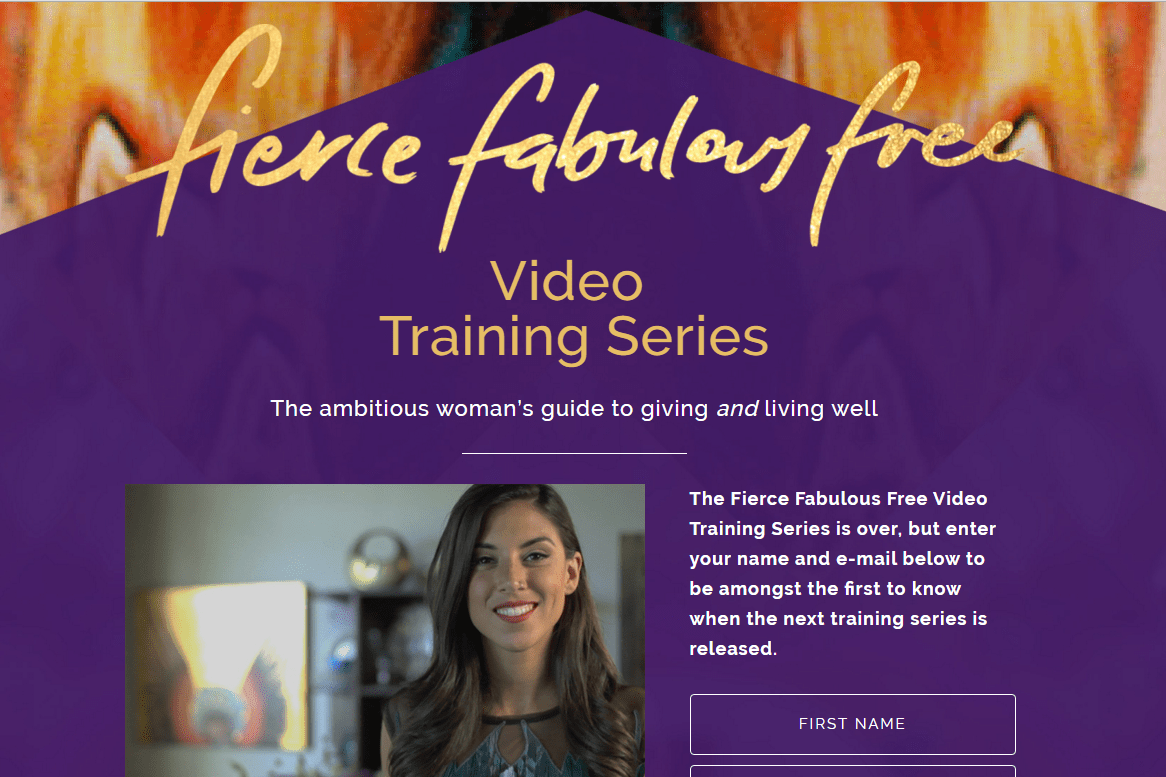 From the perspective of a woman who transitioned from living a workaholic, unhappy life to one filled with wonder and playfulness, this blog truly hits home with many of its readers. For those searching for a guide to living in the moment, this blogger offers an 8-week training course tailor-made for those readers. So what are you waiting for? Go sign up!
---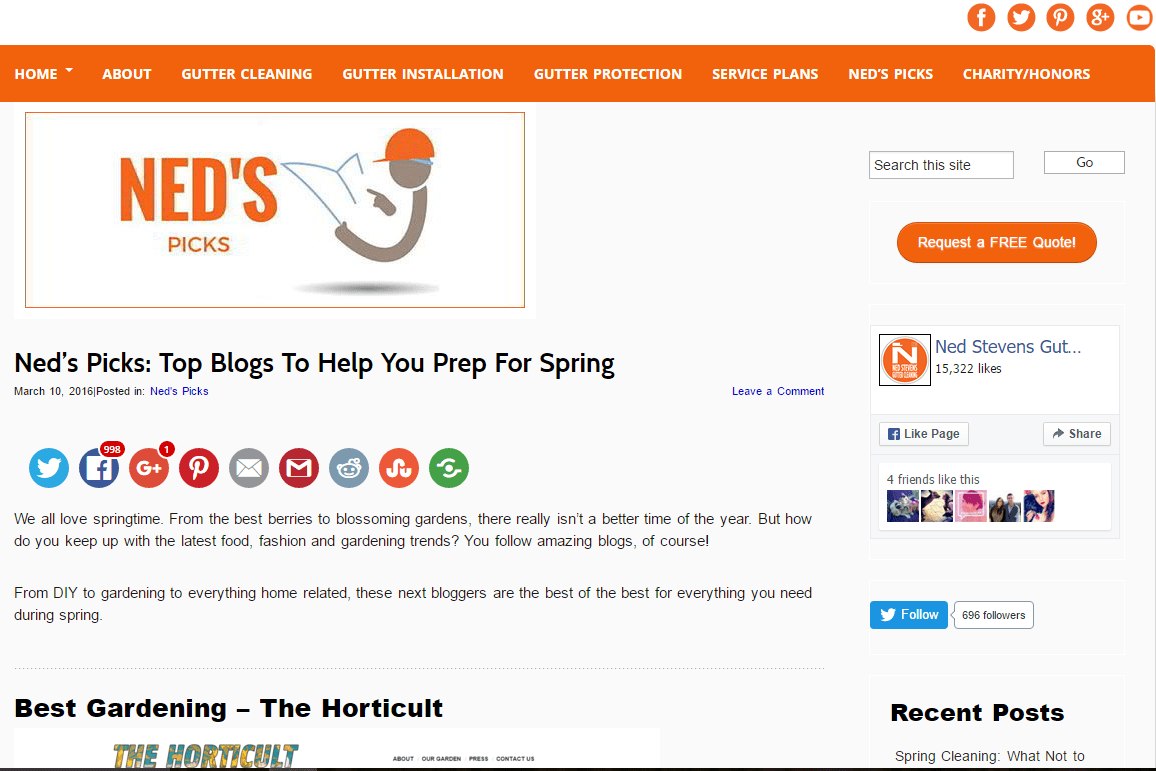 In our last Ned's Picks, we detailed the best blogs to help you prep for spring. While prepping for spring might not help lower your stress levels, doing the things you love definitely will. Take time to enjoy your passions, even if that means just reading about gardening or food. We have five different blogs to get you started!
Do you have a favorite stress blog, podcast or speaker? Share them with us in the comments!
---
Stress sucks, but you can lower those stress levels just a little by having one of our technicians clean your gutters for you. It might sound small, but those things can make all of the difference.