Watching leaves transition from summer greens to oranges and reds is one of the simplest, yet most enjoyable, activities to do during autumn. The colors may be beautiful, but cleaning up a yard blanketed in leaves is always a pain. DIY-ers across the world have turned this seasonal chore into an outlet for creativity. From house decorations to fun art projects, these crafters created awe-inspiring projects with nothing more than leaves.
If you're a DIY novice, Ned Stevens has your back. We assembled 5 of our favorite projects utilizing fallen leaves. Pick your favorite, bust out the glue gun, and get crafty.
String a Garland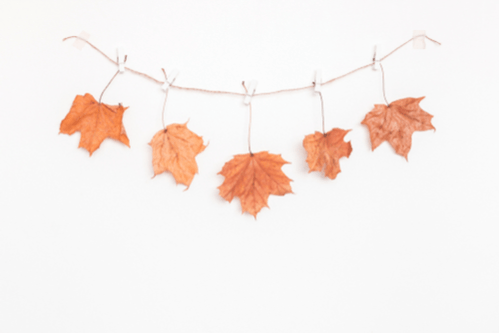 Take the tradition of garlands into fall by repurposing fallen leaves. Creating your own is incredibly easy. Pick the brightest colored leaves found in your yard and affix them to a string. That's it! If you want a more rustic vibe, try using twine or rope. The effect creates a cozy autumnal vibe for any room. Remember that fallen leaves are very dry, so make sure to keep this garland away from candles and other excessive heat sources.  
Seasonal Name Cards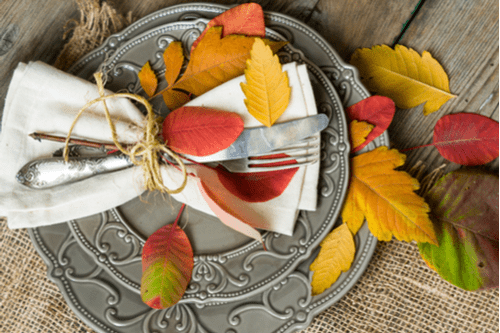 Fall is an excellent time of year to throw a dinner party with all your friends and family. The brisker weather offers a great excuse to head indoors for a cozy evening.  Add some seasonal flair to your table by using leaves as name cards for your guest. Either added to a standard card stock name card or affixed to a napkin ring with some ribbon, write your guests' names on each leaf with a paint marker. This simple craft helps heighten any table setting and helps guests feel more welcomed to your home.  
Subtle Pumpkin Decorations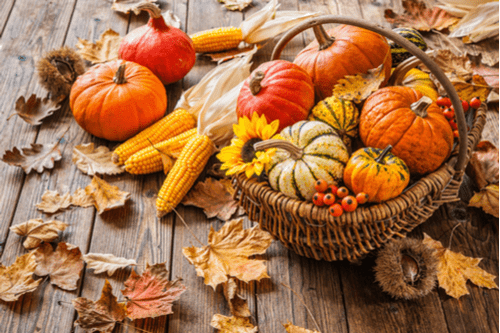 Decorating pumpkins is a decades-long fall tradition. Often done in tandem with Halloween, most decorated pumpkins are spooky and creepy in nature. Make your pumpkins suitable for the entire season by using fallen leaves. Two methods can do this. The first is using craft glue to add leaves directly to the pumpkin to create an original leaf collage. The second method is dipping leaves into paint to make a stamp. Both ways produce pumpkins that are ready for your next social media post.   
Original Wall Art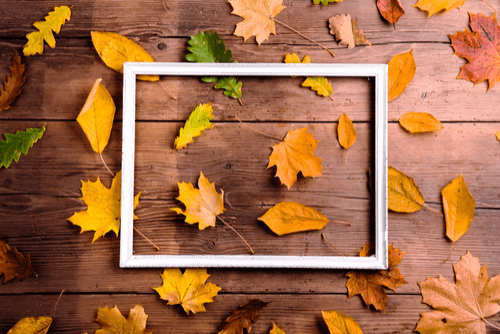 With their beautiful colors and shapes, fall's leaves often look like tiny pieces of art. Why not display them as so? Crafters have many different options to display these colorful leaves, from mobiles to wreaths, but one of our favorites is hanging them on your wall as temporary wall art. It takes very little DIY know-how to achieve this subtle seasonal look. Glue the leaves to a piece of sturdy cardstock and place them in a picture frame. That's it. Get creative with frame placement to create your perfect fall gallery wall.  
Arts and Crafts for Kids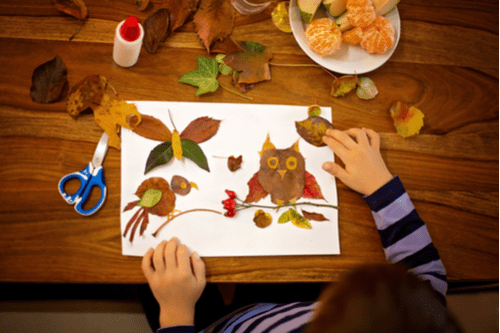 Keep your kids entertained this season with art projects using leaves. A schoolroom classic is a leaf turkey. Using a leaf (glued to paper) as the bird's body, your kids can add legs and faces to make their own original turkey. Another is a leaf crown. Cut the top off a brown paper lunch bag and decorate the outside with leaves, twigs, and pinecones to create an original autumn crown.  The possibilities of fallen leaves as a crafts material are only limited by you and your kids' imagination.
Leaves are simple, cheap, and can be a good looking addition to your home's interior design. Unfortunately, they are not a welcome addition to your home's gutters.
Rain gutters clogged with debris (leaves/branches/etc.) can be incredibly damaging to your home. With a clogged gutter, rainwater cannot properly divert away from your home. This creates pooling around your home that can lead to cracks in your foundation, which can require expensive repairs. Keep your home protected by regularly cleaning your gutters. Let the gutter cleaning professionals at Ned Stevens help you this season. With over 50 years of gutter cleaning experience, you'll know your home is ready for fall.
First-time customer? Call today and receive $25 off your first Ned Stevens Gutter Cleaning®.