Between cooking dinners, buying presents, setting up guest rooms, decorating your home, and a never-ending to-do list; the holidays can be a hectic time. The last thing any homeowner wants is their home undergoing an unforeseen disaster. The best way to combat the unexpected is to be prepared, and Ned Stevens is here to help. Implementing a few of these pre-holiday home improvement projects may just help you keep your holiday season joyous.
Install a Stair Runner

The stairs are one of the most traversed areas in many homes. For this reason, the stair runner often becomes worn out towards the end of the year from pets and children. Replace it to keep your home looking spotless. This upgrade is also an opportunity to explore new interesting colors or patterns. It may even jump-start a complete household redesign for after the holidays. If price is a concern, having your carpets washed by professionals may help your stair runner look refreshed and new.
Update Your Bathroom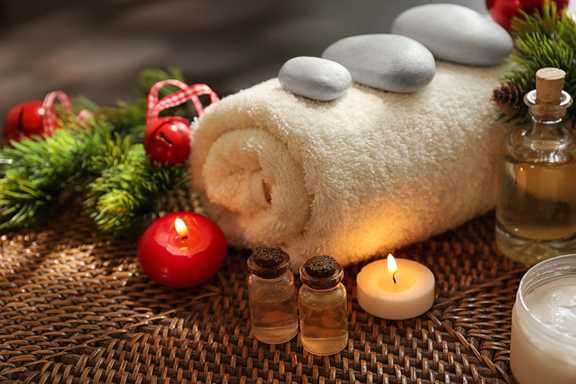 Many guests in your home means your bathroom becomes a high trafficked area.  Update your bathroom before their arrival by doing as little or as much as they like. For a more significant project, try new lighting fixtures or perhaps a new sink. Fresh holiday-themed towels and shower curtains are a great way to update your restroom if you want to do something a little easier. Regardless of what you choose, your guests will be impressed.

Check Your Appliances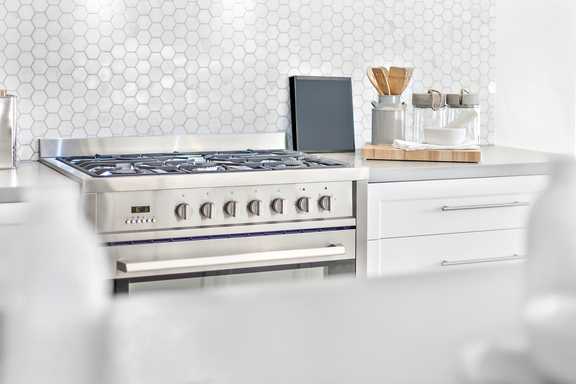 Few things are more enjoyable than a large family meal with your loved ones. Don't let malfunctioning appliances, such as refrigerators and ovens, take that away from you. Take some time to read through your appliances' manuals and check the recommended maintenance. Many of these tasks can be done without the help of a service professional, but don't hesitate to call for help if you feel something. Also, regular maintenance will help elongate your appliances lifespan and avoid having to replace them in the future.
Update Your Entryway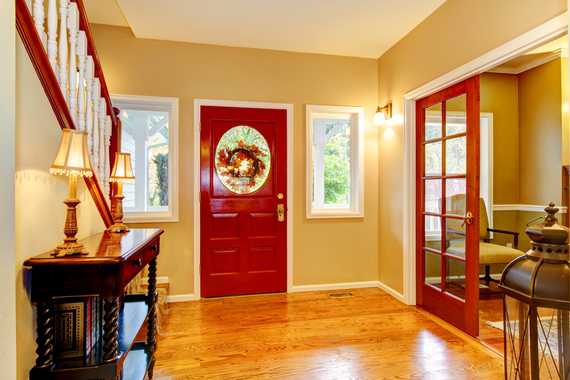 The entryway sets the tone for the rest of your home. Get your guests in the holiday spirit the moment they set foot in the door. Update this area with new artwork, season-specific plants, and holiday decor. Keep to a festive color palette to seamlessly tie the whole look together. With these simple upgrades, the holiday season is sure to be a success.
Seal Window Gaps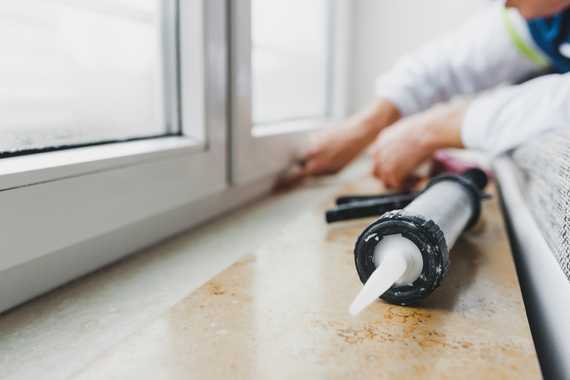 Don't let another chilly draft ruin a cozy moment with your family. Check your windows for cracks or gaps where cold air may sneak into your home. If you discover any, fill them with either caulking or expandable foam found at many home improvement stores. Some windows may be beyond repair and require the entire window to be replaced by a professional. This update may seem expensive, but windows with poor seals raise your monthly heating bills costing you more money over time.
Soft Wash Your Home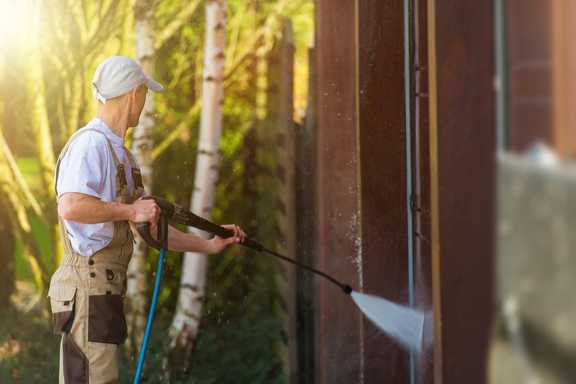 A fun aspect of the holiday season is decorating the outside of your home with lights and garland. Keep your home looking as pristine as your decorations by soft washing your home early in the season. Soft washing is a great alternative to pressure washing, as soft washing uses an environmentally friendly solution to clean your outdoor surfaces without the harsh side effects of pressure washing.  Tackle this job during fall's cool weather before the temperature dips in the winter. Also, it's easier to clean a home not covered in holiday decorations. If the job is too big, don't hesitate to hire a professional to handle it for you as there is no need for unnecessary stress during this time of the year.
As you tackle these home improvement projects before the holiday, let the professionals at Ned Stevens take care of soft washing your home and cleaning your gutters. Many don't know gutters clogged with debris are not just unattractive but can lead to larger problems for your home from pest infestations to causing problems with the foundation. Call us today to sign up for a Diamond Service Plan and receive $50 off your first Diamond Plan.
Get $50 Off First Time Diamond Plan!