Summer offers the perfect weather to get outside and enjoy nature. Activities such as hiking, canoeing, and cycling seem tailor-made for the season. Those are all great ways to spend an afternoon, but sometimes sitting on the couch watching sports with some snacks is hard to beat. This summer's sporting events do not disappoint. Between the World Cup, Tour De France, US Open and plenty of baseball, there is a something for everyone. Don't worry if your TV room is lacking. Ned Stevens is ready to help turn your home theater into the supreme sports watching area.
Everyone Loves a Big Couch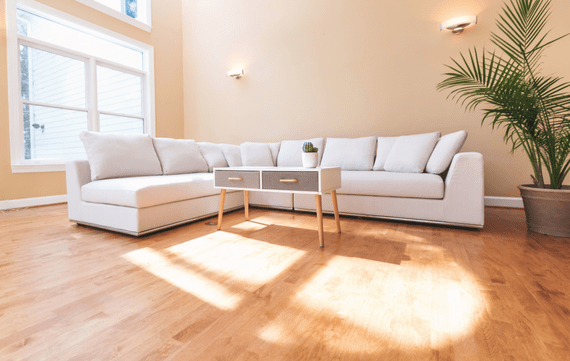 Nothing beats celebrating a match-winning goal or precise putt with a room full of friends. Don't let a small couch be the reason no one wants to catch the game at your place. Make your home theatre more hospitable to guests by investing in a large sofa. A great way to add seating without taking too much floor space is an L-shaped sectional. This space-saving solution fits into the corner leaving plenty of space for those passing through. Be careful! Your guests may get too comfortable and never want to leave.
Turn Your TV Into a Smart TV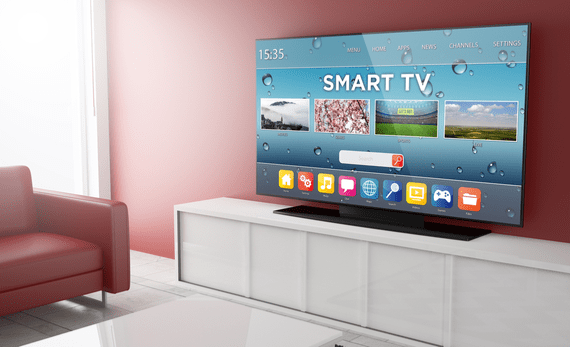 The internet makes everything better! That includes your home theater. Add a streaming device to turn your TV into a smart TV. These WIFI enabled devices add apps to your television which offer more features than a conventional cable package. This is particularly true for sports fan. No longer do you have to choose between games, as many apps offer the ability to stream multiple events at once. For small monthly fees, season-long subscriptions allow access to out of market games. Never miss your home team's game, even if you live on the other side of the country.
Check for Proper Speaker Placement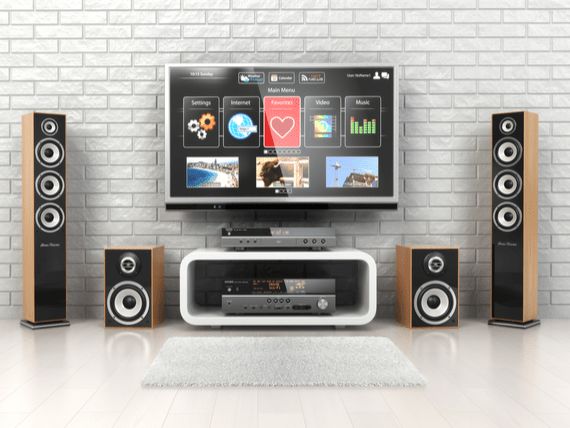 For a home theater novice, installing a surround sound speaker system can be difficult. A long list of variables (like room size and outlet placement), can cause a subpar audio experience. The first and most straightforward thing to do it consult your system's manual. There you'll find instructions for best practices. If you're not confident in tackling it yourself, hire an audio/visual professional to correct the speaker layout is a good alternative. This option may be pricey, but you'll get the full capabilities of your home theater investment.
Mount your Television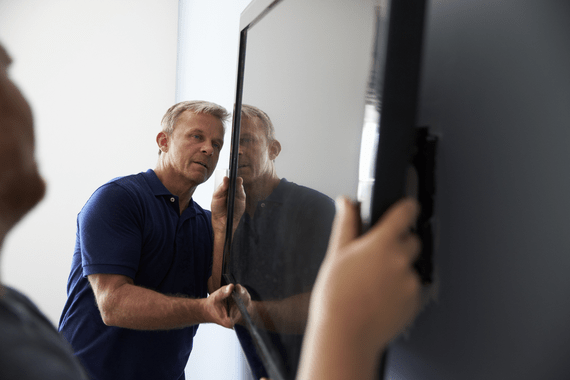 Not all homeowners have the square footage for large entertainment systems. If space is limited in your home, consider hanging your TV with a wall mount. This easy to install accessory eliminates any need for bulky TV stands or cabinets. High-quality models are constructed with a series of hinges that offer you the ability to reposition your television with ease. Also, it's a great solution for rooms with nontraditional wall layouts. Regardless of where you sit, you'll have the best seat in the house.
Stock a Mini Fridge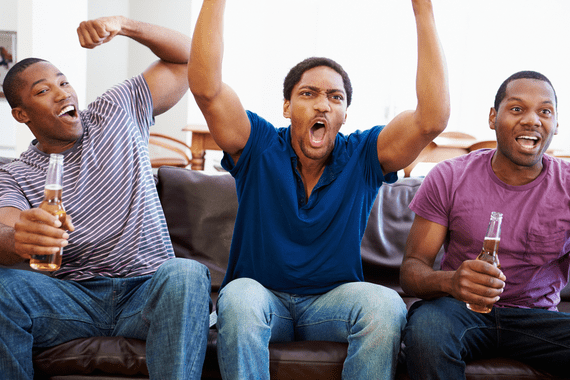 Every sports fan remembers the big moments, either a superb catch or a fantastic run. Every sports fan also remember the time they missed that big moment because they went to the kitchen to grab a drink or snack. Adding a mini fridge to your home theater will eliminate any inconvenient timing. As the name implies, this small refrigerator fits the perfect amount of drinks to last you through the game. Make sure to give the mini fridge a dedicated outlet. It may be small, but it requires a decent amount of electricity to run. If added to a power strip, the appliance may cause you to blow a fuse.
While you're inside enjoying your home theater, make sure your home's exterior is protected with Ned Stevens. From a flooded basement to a cracked foundation, rain gutters clogged with debris can cause a long list of home maintenance headaches. Sign up for a Ned Stevens Diamond Plan to safeguard your investment all year long. This plan includes six visits a year by a Ned Stevens Gutter Cleaning® professional to rid your gutter of any debris; giving you peace of mind for 365 days.
Call today and receive $50 off a Ned Steven Diamond Plan.