Your gutters play a vital role in protecting your home against water damage. The purpose of your gutters is to keep water flowing properly, moving away from your home and into a designated area. When your gutters have seen better days, it's a good time to perform a gutter installation in order to prevent water damage from impacting your home and ruining your belongings.
That being said, when it comes to choosing the type of new gutters for your home, you might not know exactly where to start. Certain gutters are more effective than others, so it's important to learn about the best ones for your specific needs. This guide will teach you all about the three different types of gutters and how to choose the right ones for your next installation or replacement.
Different Rain Gutter Styles
The three most common types of rain gutter styles include half-round gutters, K-Style rain gutters, and custom fascia gutters. While all of these styles are effective, they each have their own advantages and disadvantages that you should be aware of.
1. Half-Round Gutters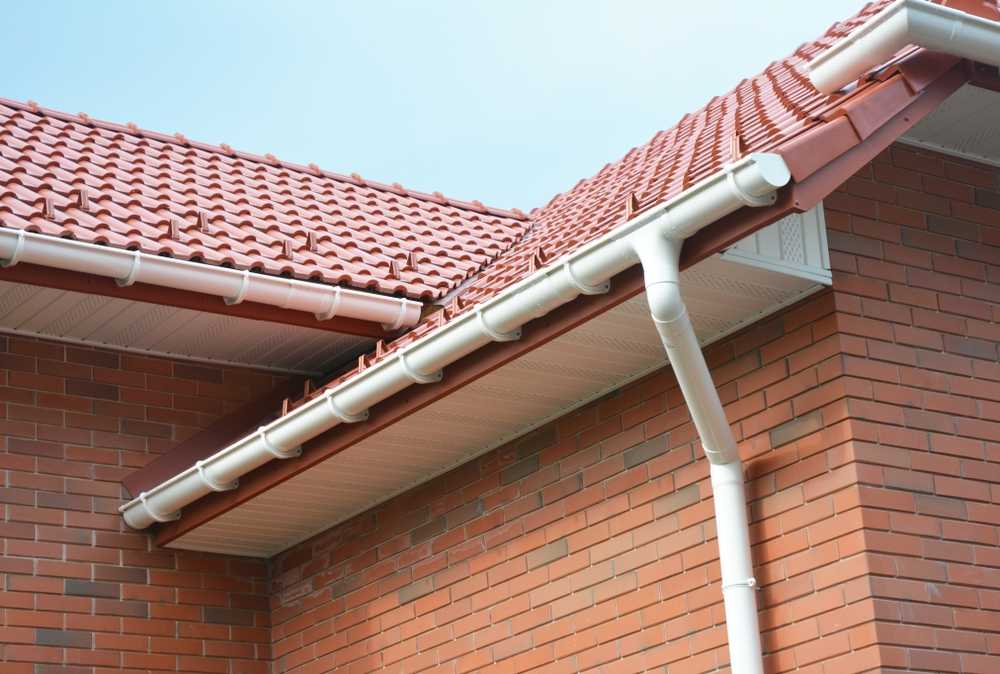 Half-round gutters are the most common, classic type of gutter. They are in the shape of a tube with sides that curve. While some neighborhoods and homes require this type of gutter, it's important to keep in mind that they are most prone to clogging, which could be a deterrent for homeowners.
2. K-Style Rain Gutters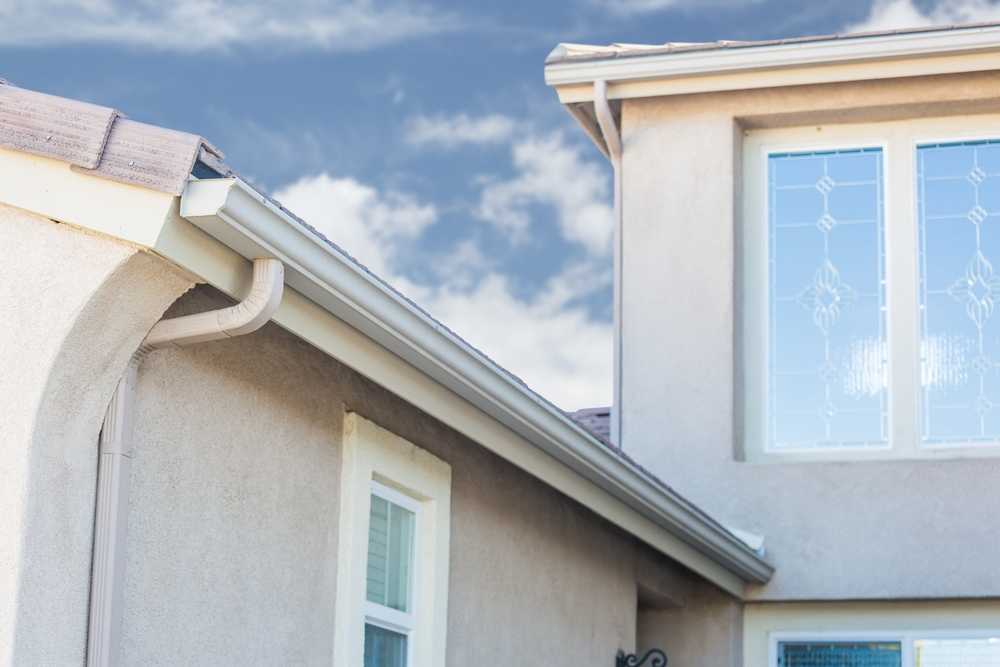 K-Style rain gutters are not called "K-Style" for no reason. These gutters earned their name because they are shaped like the letter K from the side. These types of gutters are nailed flatly with no brackets needed and usually come in durable materials like vinyl, copper, and steel. They are also made to hold larger amounts of water, which is great for homes that are in areas with heavy rainfalls.
3. Custom Fascia Gutters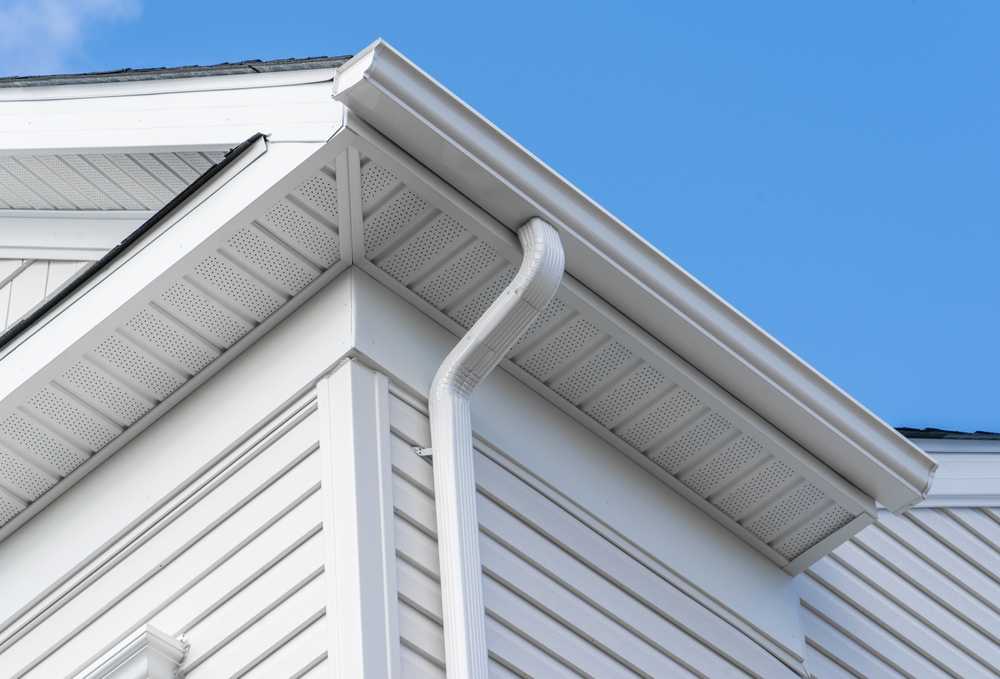 Custom fascia gutters are on the expensive side because they come together all in one piece. This makes them the least likely to clog, rust, or leak, unlike half-round gutters and K-style gutters. Their attractive appearance is also great for the curb appeal of your home.
Benefits of Installing New Gutters
Years of Protection
Water damage is the most important reason why you should install new gutters. Water damage can destroy the interior and exterior of your property and ruin your precious belongings. Not to mention, water damage cleanup can cost you a large amount of money in repair bills.
It also increases your risk of mold exposure, which could lead to a slew of unpleasant side effects and even lead to long-term health issues. By installing new gutters, you will receive years of protection from water damage to keep you and your household safe.
Curb Appeal
Unattractive, old, worn-out gutters are a big deterrent to potential buyers. Even if the rest of your property appears nice, damaged gutters are certainly an eye-sore. Likewise, future buyers may also fear that their new home will be at risk of water damage. Choosing a new style of gutters will also help improve the appearance of your house and draw buyers in.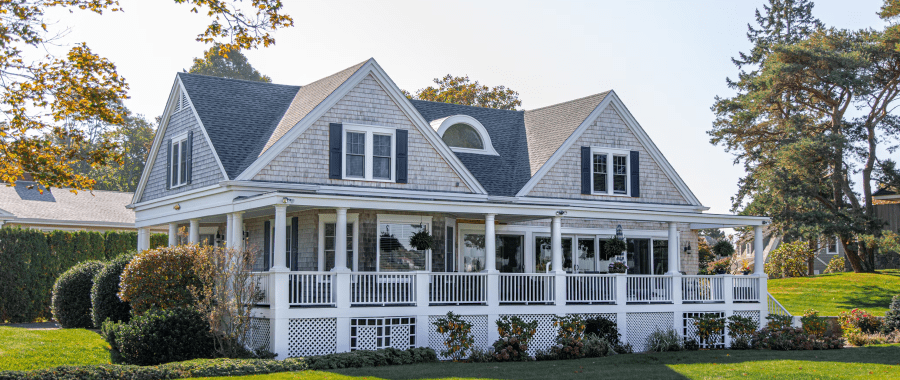 Protect Your New Roof
Your gutters work hand-in-hand with your roof. So, if your gutters are damaged, clogged, or weighed down, you could risk damage to your roof, which will cost you double in repairs.
If you are getting a roof installation, it's also a good idea to schedule your gutter installation at the same time, so your workers can get the job done all at once. This will also give you the chance to pick colors and designs for your gutter and roof that work well together.
Prevents Hazards
Old gutters could cause dangerous malfunctions. For example, you might get water leakage into your yard making it swampy and slippery. If you're someone who lives in an area with harsh winters, your gutters could also develop ice dams, which put pressure on your gutters and roof.
Even worse? Moisture is notorious for attracting flying insects and other pests and let's face it, no one wants to deal with a bug problem in their home. Prevent these hazards by getting a new gutter installation.
Less Maintenance
You may think that you are saving money by preserving your old gutters. However, you may be surprised to learn that you are actually spending more in the long run due to the frequent upkeep and maintenance issues your gutters require. By installing new gutters, you are much less likely to run into issues and save on overall costs.

Receive Gutter Cleaning Services at Ned Stevens
Are you looking for a high-quality gutter cleaning company? Look no further than the incredible technicians at Ned Stevens. We are an A+ rated, BBB-accredited business dedicated to providing you quick and efficient gutter cleaning services at affordable rates with a 30-day no-clog guarantee.
Our fully-licensed and insured technicians promise you nothing but 100% customer satisfaction and promise to work with you each step of the way to make sure your project is carried out exactly the way you want it. Our team offers exceptional gutter cleaning services in Newark, NJ and other areas and are committed to helping you remove blockages in your gutters.
We also provide professional gutter installation and gutter repair services to keep your gutters safe and up-to-date. Start by receiving your free estimate by giving us a call today at (888) 616-3307 or feel free to contact us on our website with any questions or inquiries.