Between rarely-used food and new groceries, it doesn't take long for your home's pantry to turn into an overflowing mess.
A common complaint is a pantry being smaller than your family's needs. This doesn't have to be true! Make your pantry work for you. Regardless of your available space, there are a few clever hacks to turn your pantry from awful to awesome. Ned Stevens is here to show you how. With the following five tips, your pantry will become organized, helpful, and useful.
Warning: We will not be able to stop your kids from finding your hidden cookie stash!
No More Boxes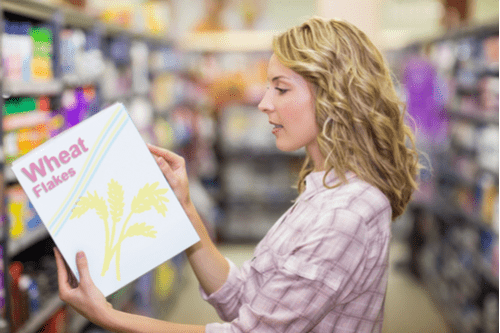 Most food, like cereal and granola bars, come in a cardboard box to keep the inside contents protected. This technique may be useful for the trip from the grocery store to your home, but it's incredibly bulky for your pantry. Free up some space by getting rid of the boxes. To help add more organization, purchase and label baskets to place the foodstuffs in and organize by type. This helps every family member quickly find what they want. An added perk is your food now only takes up the exact amount of space it needs. No longer will you have a large box with a single item in it.
Repurpose Magazine Holders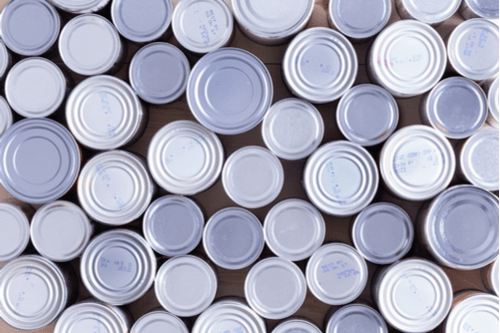 Due to their shape, aluminum cans take up too much space on their own and are difficult to store. Your solution for perfect can organization may come from an unexpected place. A magazine holder! These useful organizational office supply can be reused to store your soups and vegetables. This tool allows you to stack cans on their side without the fear of them rolling away. A narrow and vertical setup opens up precious shelf space for other items. Make sure to purchase a sturdy magazine holder if you plan on loading it with heftier cans.
Turn a Lazy Susan Into a Spice Rack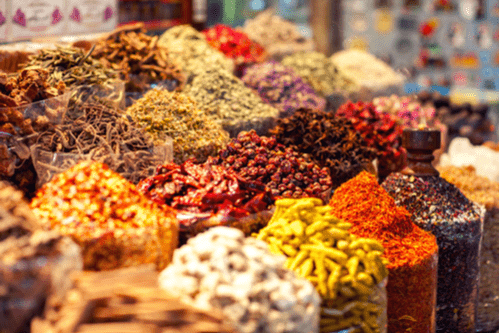 Adding the perfect spice to a meal can turn your dish from bland to delicious. Help turn your next meal gourmet by making your spices easily accessible. A lazy susan works wonders in keeping your spices organized and handy. No longer do you have to waste time searching for the correct seasoning while your food burns on the stove. A quick spin and you'll be able to find what you're looking for with ease. Group similar spices together to cut down your search time even more!
Hang a Chalkboard Grocery List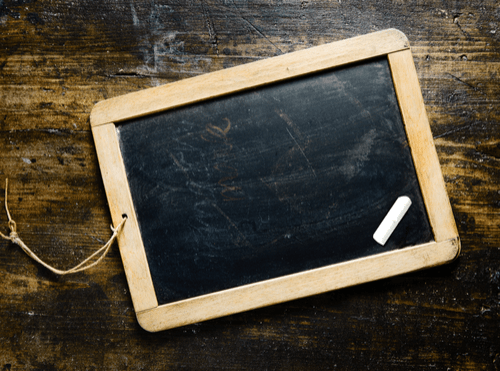 Keeping everyone in your family satisfied after the weekly grocery store trip can feel like an uphill battle. Someone's favorite snack is always forgotten or bought in the wrong flavor. Installing a chalkboard grocery list helps eliminate the issue and those hangry episodes. All food requests are written on the board with the date to help compose the grocery list taken to the store. This system also works for refilling items that ran out during the week. If pantry wall space is limited, chalkboard paint is available to make any area the perfect size.
Purge!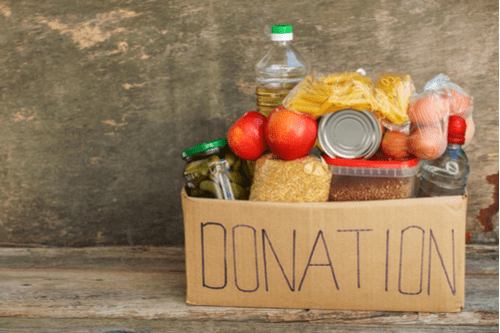 Most of the items clogging up your pantry are simply unnecessary. The best way to start the organizational process is by purging. Get rid of everything in your pantry that you don't use regularly. That includes old spices, broken cooking equipment, or out-of-date food. You will be surprised how many non-essential items you have hiding in the corners. With a cleaned out pantry, you will find it less daunting to implement the other tips listed above. Don't throw out any unneeded non-perishables or canned goods. Many shelters/charities will be happy to take your unwanted food as a donation.
A disorganized pantry clogged with junk is an eyesore, but a gutter clogged with debris is far worse. Your home's gutters are an essential part of keeping your property protected. If not adequately attended to, critical damage can have damaging effects on your home.
From creating cracks in your foundation to pest infestations, clogged rain gutters can cause a long list of home maintenance headaches. Let the gutter cleaning experts at Ned Stevens help you. Our highly trained gutter cleaning professionals will make sure your gutters are working at full capacity. Call today to book a Ned Stevens Gutter Cleaning®.
First Time Customer? Get $25 off your first gutter cleaning today!