It's never too late or too soon to start thinking about getting your gutters repaired or replaced.  In the Northeast, between 28 inches and 62 inches of precipitation (snow, rain, and ice) fall each year across the region.  This year, we had record snowfalls and serious snow and ice accumulations on roofs and in gutters.
When faced with this amount of water, your gutters and downspouts often suffer damage ranging from pulling off the house to denting, bending, and losing their angle completely.  As gutters and downspouts are your home's first line of defense against basement flooding, foundation cracks, and soil erosion, it is important that each homeowner actively maintain their gutter system or potentially face costly repairs.
This winter, take a moment to bundle up and walk around your home and look for signs of gutter damage. 
Beyond obvious damage such as hanging or falling gutters, replacement is also required when you spot any one of these seven signs:
Your basement often floods after a rainstorm
Your basement is moldy
The paint on your home is peeling off
Water channels are forming in your yard
Your home is experiencing foundation problems
Puddles form around your home after it rains
Mold is growing around your home's facade
When replacement is required, swap out your old gutters with new seamless aluminum gutters.  When installed properly and maintained with regular cleanings throughout the year, your home will be protected.
Water is the main cause of damage to a home, and your gutters are the only thing on your house that keeps the water away from your foundation.  Maintaining the well-being of your home starts with the maintenance of your gutters.  The best way to keep your gutters in tip top shape is to call Ned Stevens today for a free quote.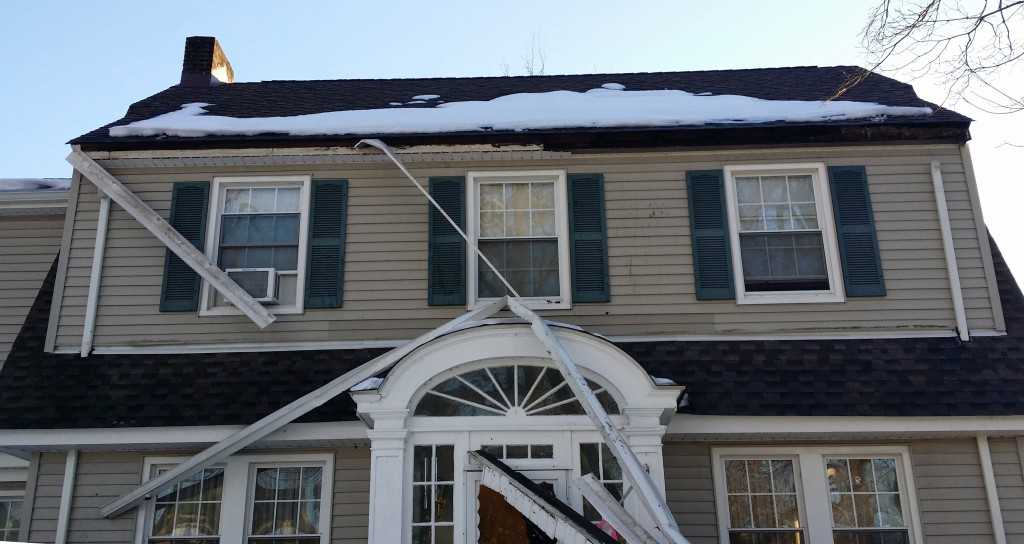 Image courtesy of Ned Stevens