Whether you're throwing a party for the college football championship or the big pro game, it's always fun to bring the tailgate to the living room. If you're serious about your game day plan, you've come to the right place!
Furnishings
Before we talk about food and drinks, let's look at the setup. It is, after all, about watching the game.
If you want to throw a fan-worthy party, you're going to need a big HDTV on the wall. Having a mounted TV will also provide a good line of sight for everyone to see the game. Be sure to have extra chairs or floor pillows. You could always enlist people to bring a few of those foldable tailgating chairs if you don't have enough to go around.
Sports fan can be a bit messy, so cover the surfaces you don't want to be covered in dip and beer. Stage your space for a big mess so cleanup is easier. Consider lining the tables and counters with butcher paper or wrapping paper.
For accents, set up some streamers with your favorite team's colors. For some fun extras, look for Astroturf coasters, mini terracotta pots with wheatgrass or a football field table runner.
Food
Now for the most important part—the food. It's game day, so this needs to be a serious spread. You'll definitely need the party staples like chips, salsa, guacamole, pretzels, marinated olives and jalapeno poppers.
Here are a few ideas: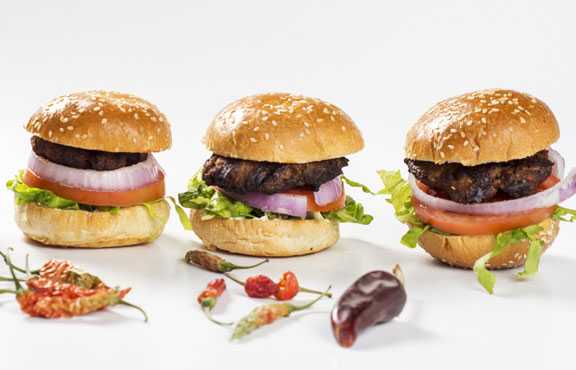 These tasty little burgers from Ina Garten will delight your guests. Rather than going for full sized burgers, sliders are a great way to get a little burger in your life will saving room for all the other tasty delights that await.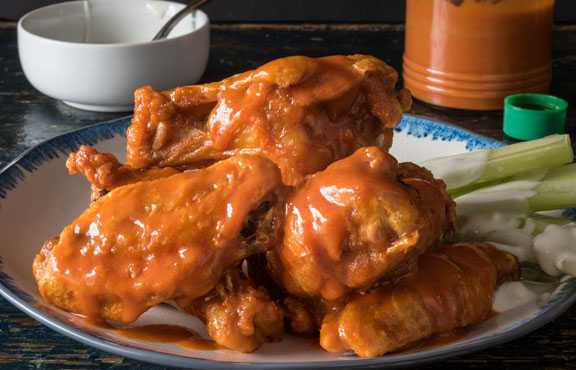 Alton Brown knows wings, so you can't go wrong here. It wouldn't be game day food without wings!

This recipe is a great way to class up an everyday snack like popcorn. You can never have too many salty snacks!
Eventually, people will get a sweet tooth, and these football-shaped sugar cookies will do double duty, serving your part aesthetic and your guests' need for something sweet.
Organize a pool or raffle
A friendly wager will keep all (at least most) of your friends engaged for the duration of the game.
Drinks
Consider the scale—do you need a few six packs or a couple of kegs?
Know your group. You're going to need beer, wine, soda and maybe a featured cocktail for a bit of flair.
If you're serving cocktails to a large crowd, you could consider batching them out in advance.
Make sure to have some variety in your non-alcoholic beverages, too. Some of your friends might be designated drivers, and these venerable folks should feel taken care of.
Checklist
These are just a few things you'll need to make sure everyone has an awesome time.
Several Bottle openers; consider mounting one in the kitchen
Ice (lots)
Buckets or coolers for beverages
Appetizer plates
Napkins
Paper towels
Wet wipes for sticky fingers
Hand sanitizer
Now that you've got peace of mind about your party, make sure you're feeling secure about your gutters and your roof. Before the big game, consider getting your gutters cleaned. Winter can cause debris build-up and ice damming on the roof, so it's important to stay on top of your gutter maintenance, even after the leaves are long gone.
Ready to schedule a cleaning? Call Ned Stevens today!