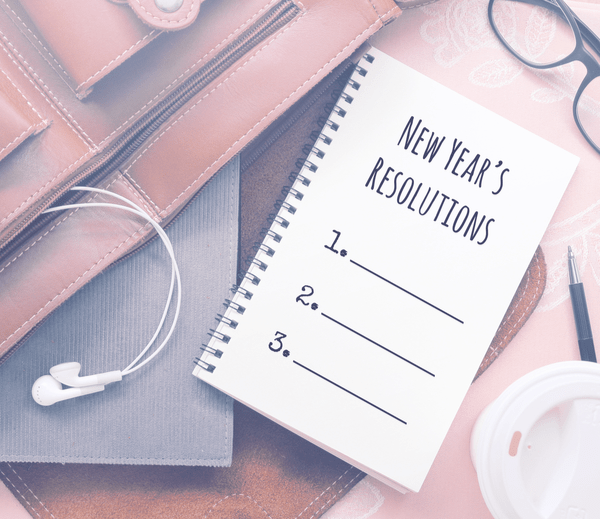 The year's end is quickly approaching—and it'll fly by even faster once the holidays kick in. In the midst of buying gifts and sprucing up your home for the holidays, plenty of ideas for New Year's resolutions begin to pop up. Where does home maintenance fall on your list of new year's resolutions?
How Can I Make Better New Years Resolutions for Home Maintenance?
One of the most common things psychologists talk about during the New Year's season is despite the fact that a large percentage of the population makes resolutions, very few of these people follow them through to attain the goal. Whether it's lack of accountability, busyness or lack of motivation, it happens.
When it comes to your home maintenance goals for next year, there's a better way.
Here at Ned Stevens, you can make resolutions for your home's maintenance and never break them, especially with one of our service plans! We offer our Diamond and Platinum Service Plans to keep your home maintenance schedule fine-tuned and comprehensive, always working around your schedule. 
That way, you don't have to jump hoops to make sure your home gets the care it needs and you can tend to those other 2020 resolutions you've got working!
Our Diamond Service Plan helps you understand exactly what services your home needs throughout the year and when. We recommend that your gutters get cleaned and serviced six times a year—yes, having your gutters regularly cleaned will save you time and potentially thousands of dollars in the long run—and we offer all six cleanings in this service plan. The service times include:
March Service
The winter brings heavy ice and winter debris, sitting in your gutters for months causing them to sag and pull off from your home. Other debris from surrounding trees will clog your gutters, potentially leading to greater water damage on the interior and exterior of your home. By the time March rolls around, it's high time to have those gutters serviced—and just before April brings in all its showers.
Spring Service
We're not joking about the April showers. Once they pass, trees and plants will begin to bloom, shedding off debris from the trees. Your gutters should be inspected and cleaned to make sure they are in the clear in time for summertime thunderstorms. We recommend gutter cleaning in May or June.
Summer Service
By the time August is hitting, so are the thunderstorms. These storms will cause major debris to fall from the trees and some of it undoubtedly falls in your gutters. This debris tends to be larger, as the storms tend to bring down branches and twigs as well, which puts your home's foundation at risk. Be sure to get your gutters cleaned once every August.
Fall Service
Fall is the busiest season for your gutters as the leaves begin to tumble down off the trees! Leaves are actually the number one culprit for sagging gutters and gutter clogs. That's why we recommend you get 3 services every fall season: one in October, one in November, and one in December. That way, you know with certainty that your gutters are clean and ready to take on whatever the fall and winter will bring.
We know this is a lot to keep up with, but with Ned Stevens, all you need to do is order a service plan and consider it done! We are open most holidays and have extended hours to accommodate busy schedules. The best part is, you don't need to be home in order for us to complete the service. We arrive, do our job, and leave a notice on your door to make sure you know it's been completed. 
Call today and order either our Diamond or Platinum Service Plan to get a jumpstart on your home maintenance resolutions today! Or, call us now for a single service and receive $25 off if you're a first-time customer.