The colder weather of fall and upcoming winter can be a relief after the long summer season. As time with friends and family drifts indoors, homeowners with fireplaces relish the opportunity to create a cozy atmosphere with a crackling fire. It may create a nice ambiance, but is it a hazard to your home? If it's been months between uses, your chimney and fireplace may not be ready. Luckily, there are steps you can take to guarantee your comfy night in doesn't turn into a home fire disaster. Ned Stevens is here to help with our chimney and fireplace maintenance checklist. By following these simple steps, you can relax this fall and winter without any worry.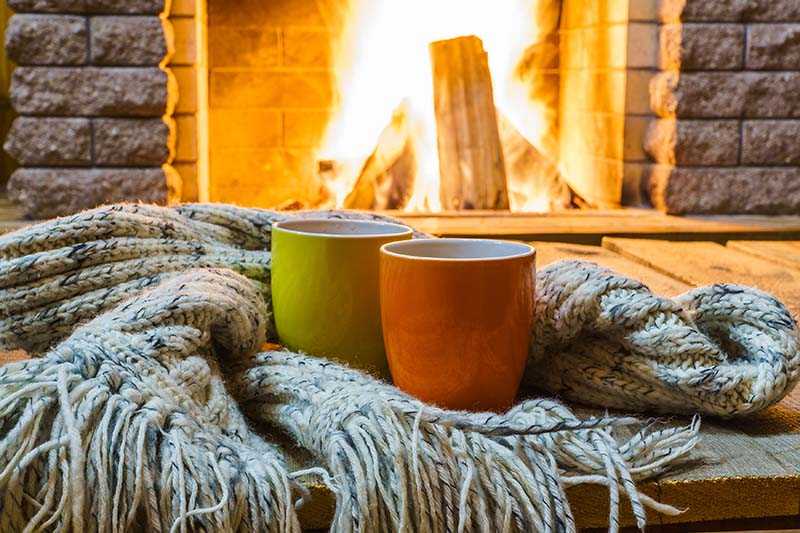 Clean Your Hearth and Firebox
One of the essential aspects of fireplace and chimney maintenance is cleanliness. If your fireplace has been closed off for the summer, there is a good chance that it's not in proper shape for use on the first chilly night of the year. Ashes, dirt, and dust that accumulates in your hearth and firebox create not only a dirty burn but also a fire hazard. A good scrubbing can go a long way to getting your fireplace ready. For really tough jobs, don't hesitate to call in a professional for help. With such an essential part of hearth safety, having the job done correctly is paramount.
Get Your Chimney Swept
After getting your hearth and firebox in pristine condition, turn your attention to your chimney. Unfortunately, there are no do-it-yourself techniques to clean your chimney. The services of a professional are needed to ensure the task is done safely and properly. This may feel like an unnecessary expense, but a clean chimney is vital in maintaining a safe home. Debris from nearby trees and soot can clog your chimney causing smoke to funnel back into your home instead of out. Also, these same obstructions can become flammable. A swept chimney helps keep your family and home safe.
Open the Damper
Some homeowners may not know the importance of opening and closing their chimney damper. A damper seals the firebox from the chimney. It is necessary for keeping cooled or heated air from escaping your home. If you closed the damper during the summer, make sure to reopen it before lighting the season's first fire. If this chore is forgotten, smoke will not exit properly, and instead, enter your home. Even if you leave it open all winter, checking your damper before each use is a smart and safe addition to your fire lighting routine.
Install a Chimney Cap
The addition of a chimney cap to your home is a great way to keep your chimney and fireplace protected all year long. This simple piece of equipment helps with multiple chimney related issues. From preventing nesting animals and debris build-up to stopping wind backdrafts. It can do it all! Don't have a chimney cap? Ned Stevens is ready to assist. Our service professionals can equip your home with a chimney cap today. Ned Stevens installs high-quality stainless steel chimney caps with a lifetime guarantee. Get $10 off with Ned Stevens today!
Your fireplace may be ready for fall, but are your gutters? Debris, such as leaves and branches from nearby trees, clog your rain gutters. It may not seem like a big issue, but clogged gutters can't divert water away from your home. This leads to water pooling in the wrong areas. Everything from roof damage to cracks in your foundation can occur. Keep your home protected and eliminate potential expensive repairs with the gutter cleaning professionals at Ned Stevens. With over 50 years of gutter cleaning experience, we'll make sure your gutters are working all season long.
First-time customer? Call today and receive $50 off your first Ned Stevens Diamond Service Plan.