Summer is coming to an end, time to pack up the beach towels and swap out swim trunks for sweaters. After a relaxing break, cooler weather can put a strain on your home and cause larger problems if unchecked. This year Ned Stevens is ready to help you make it a smooth transition.
Here are six home tips to navigate this hectic time.
Inspect Windows for Gaps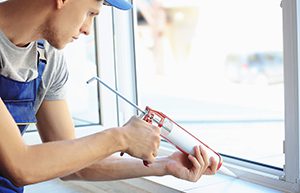 Nothing can ruin a cozy night like a cold gust of wind entering your home. A great way to combat this is by checking your windows for gaps. If you find any, use caulking to seal it yourself or hire a professional if the damage is substantial. With your windows properly sealed, you'll save money on your electric bill and stay warm.
Replace Air Filters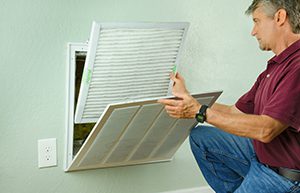 As the temperature rises, so does the chance for bacteria growth in your air filters. Keep germs at bay by replacing your filters every few months. The end of summer offers a great reminder to complete this quarterly task, keeping your home's air quality clean for you and your family.
Check Heating Systems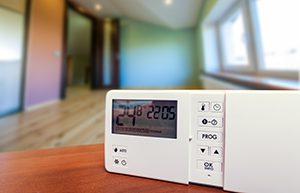 Summer's warm temperature can make it easy to forget about your home's heating system. This neglect can quickly turn into a headache. Remember to run your heating system at full strength and to check all heating filters. If any problem arises that's too big for you, call an HVAC specialist. You'll be happy you checked when the first cold front rolls in.
Prune Your Trees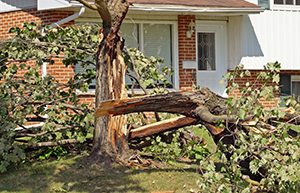 A dead branch crashing into your home is never a fun way to experience the great outdoors. Many trees finish growing at the end of summer, making it the perfect time to prune and trim overgrown limbs. With an orderly yard, you no longer need to worry about fall weather creating any disasters.
Store Outdoor Furniture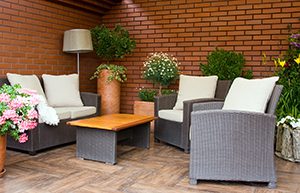 Cold weather can be destructive, especially for your outdoor furniture. During colder months, try storing these pieces inside a garage or shed to protect them. If storage space is limited, simply covering your patio set with a tarp can keep it looking newer for longer, so you can enjoy your outdoor space for years to come.
Check Your Gutters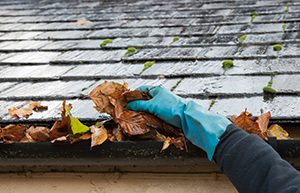 During summer months, debris can find its way into your gutters. A cluttered gutter can lead to water damage, landscape destruction, and pest infestations. A great way to keep your home protected is by keeping your gutters cleared with a Ned Stevens service plan. Let Ned Stevens help take one more worry off your mind.
Give us a call today for a FREE quote and get $25 off your first gutter cleaning!