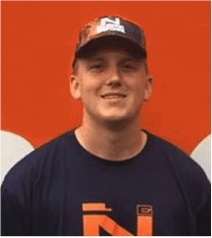 Few things are as exciting as celebrations. Birthdays, weddings, anniversaries, we'll take 'em all. At Ned Stevens we happen to be celebrating our 50th year in this business, and you'd be surprised about just how many experiences we've collected along the way.
Offering services seven days a week can be hard work, but from the odd things we find in gutters to the unity we've developed behind the scenes, we wouldn't change our opportunities for anything. We love getting to know our clients and constantly feeling like our family is growing. We caught up with Matt Stevens, who shared some memories of his grandfather's company throughout the years.
---
What do you love about Ned Stevens and its culture?
I love that we service several states, but we are a very small company at heart, and it feels that way. All of our phone staff works in one room, and we are all friends. We work together, feel pressure together, and still can laugh with each other through the day. I have also worked with the guys outside and it's the same thing:  we feel like brothers outside. It always amazes me how small this company feels and I hope we can always keep that feeling.
---
Tell us your favorite Ned Stevens story/moment.
When Hurricane Sandy was on the way in 2012, there were so many people that needed us before the hurricane was going to hit– it was crazy. At 5am we had people taking calls and had 20+ people on hold. We all banded together as a team and worked 18, 19, 20 hour days so that we could get to every single home. And it wasn't about 'business'; it was about being able to help someone who was scared and needed their home protected before a natural disaster could strike. And we did it. We got to every single house who booked work with us before the storm hit (we were so good that our competitors were telling their customers to call us). We left work hours before the storm was set to hit, completely exhausted, but happy that we did our jobs and protected the people who trusted us to help them.
---
What is the craziest thing you or anyone else at Ned Stevens have found in a gutter?
To be honest we have a TIE. We once found a "toy" in a gutter, but not the kind that belongs to a child. (How do we return that to a customer? #awkward) We also found a baggie of something that is not entirely legal to possess anywhere in this country except Colorado.  We didn't touch that one…
---
Other than the obvious family ties, what has kept you at Ned Stevens?
What keeps me here is that I feel like everyone here is my family and we all have the same goal of getting better every day. People here have known me since I was born, and I feel at home. It's not a free ride for me here– I have worked in cold temperatures on ladders early in the morning and I have handled phone calls long past the end of my workday. But we are pioneers in this field, and I love figuring out what direction we will go in next as we try to get better every day.
---
How have you seen the company evolve over the years?
The biggest evolution of this company is technology, and for a gutter company (or any company for that matter) we are incredibly advanced. Our PDAs ensure efficiency, ensure quality, and most importantly ensure safety. We can clean gutters in the morning, find a problem at a home, advise the customer electronically immediately, and have a repair crew on the way to fix the problem that same day. And in today's day and age with wireless technology and all the advances that are occurring every day, we are just getting started!
---
We want to hear what you think! Do you have any questions for the Ned Stevens family? Let us know in the comments.