While having your gutter cleaning during summer may not be the first thing on your mind when you think about the hottest months of the year, there are a few things you should consider before you get back to your backyard barbecues and beach trips.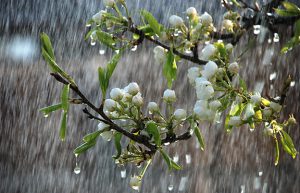 Recovering from spring rains
Spring rains can wreak havoc on your gutter system. If your gutters are clogged as the spring rains hit, you could be in danger of having your basement flooded. Additionally, water around the base of your home can damage its foundation and ruin a beautifully landscaped yard. By the end of spring, your home's gutters are sure to be clogged with dirt, debris and leaves or limbs that have fallen on your roof. Summer gutter cleaning is vital preventative maintenance for your home.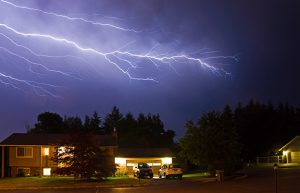 Guarding against summer storms
Summer storms and intense hot periods can put your gutters in danger. Your gutters are constantly being exposed to the elements. Keeping an eye on your gutters during summer is essential because extreme periods of heat have a way of making things shift around. Those frequent afternoon thunderstorms also come with high winds and can shake things loose from nearby trees, so there will be debris collecting in your gutters throughout summer. Keeping your gutters cleaned out will ensure that there's never too much weight tugging at your gutters.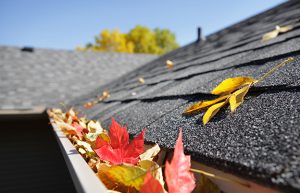 Preparing for fall
Cleaning and maintaining your gutters in summer is the best way to prepare your home for fall. When the leaves start falling, you'll be able to rest easy knowing that your home is well-prepared for the added weight that will be deposited into your gutters. Once fall arrives, we recommend that you adhere to a regular cleaning schedule during early, middle and late fall. Ensuring that your gutters remain clear of debris is the best way to prevent damage to your gutter system, roof, and foundation. An ounce of prevention is worth a pound of cure, and we couldn't agree more when it comes to the ongoing health of your gutters.
To get the very best of what Ned Stevens has to offer, consider enrolling in our Diamond Plan. If you're a new customer, we'd like to offer you $50 off your first Diamond Plan. This plan ensures that your home's gutter system is protected year-round with all our recommended gutter cleanings and also gets you free perks and discounted rates on other Ned Stevens home services.