Ned Stevens Woodbridge
Headquarters
Ned Stevens Gutter Cleaning
25291 Pleasant Valley Road
Chantilly, VA 20152
(703) 782-9107
Service Hours
Open 7 days a week
Mon thru Thu: 6AM – 8PM
Fri : 6AM – 5PM
Saturday: 6AM – 2PM
Sunday: 6AM – 1PM
Woodbridge
Some of the zip codes we service in Woodbridge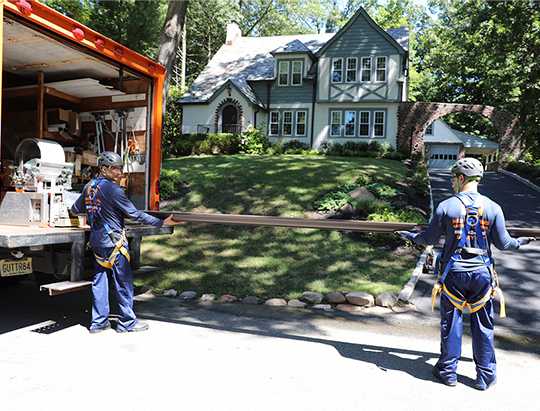 Full-service Gutter Maintenance
When Woodbridge homeowners look to improve the look of their houses, they usually think about lawn and landscape maintenance. Gutter cleaning may not be the obvious choice, but it's one of the most important things you can do to protect your home. Damage to your roof and foundation can lead to thousands of dollars in expensive—and preventable—home repairs. Many homeowners are unaware that they need to clean gutters two to four times a year to prevent these issues. Falling behind on gutter cleaning maintenance can lead to broken gutters, damaged roofs, and compromised siding.
Cleaning your gutters yourself multiple times a year can be a headache, but professional gutter cleaning teams can make your life significantly easier. Save yourself from the hassle and danger involved with balancing on a rickety ladder and climbing on the roof to try to get the job done. That DIY gutter cleaning project might feel like a great way to save money, but at what cost? Are you willing to put yourself in a dangerous situation, and potentially racking up larger home repair bills, if you are unable to get the job done sufficiently. 
There's no need to whip out a ladder when our licensed gutter cleaning specialists are available in even the toughest weather. Beyond gutter cleaning and installation, we also take care of all of your home exterior needs with services like roof cleaning and mosquito and tick control. Leave the messy business to us, so you can fully enjoy your home's beauty.
NED STEVENS
PROTECTS:
GUTTERS
HOME
EXTERIORS
& MORE!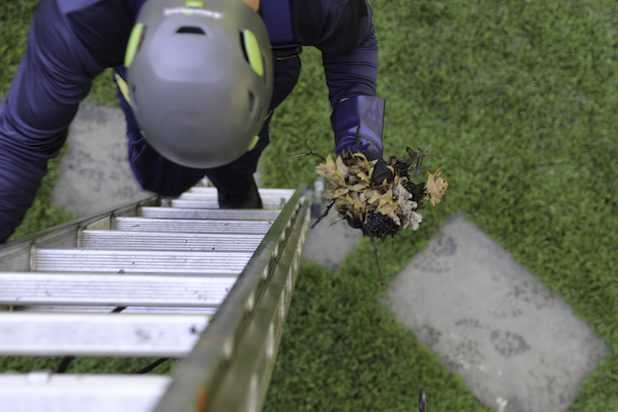 Protecting Gutters and Home Exteriors in Woodbridge
The capable experts at Ned Stevens are experienced in preparing your home to withstand Woodbridge's unique climate. From the annual 43 inches of rain to the cold & snowy winters to the hot and muggy summers — your home puts up with several extremes. The exterior of the home gets regularly exposed to rain, snow, ice, humidity, and other potentially harmful elements. Durability, construction or installation quality, and current maintenance plan all play a role in determining the health and condition of a home's interior. 
Without proper home exterior maintenance, you're opening yourself up to the inevitability of water leaking into the walls, causing extensive damage in the form of rot, mold, or mildew. That's where Ned Stevens comes in. We offer a wide array of home exterior cleaning and maintenance services to keep your home looking fresh. Schedule services ahead of time, or even same-day, and our fully licensed and insured professionals will take it from there. We will work with you to make sure every project is handled to your satisfaction. We pride ourselves on our ability to provide quick and efficient service so you can carry on with your day.
ABOUT US
A Family-Owned Gutter Cleaning Company
Ned Stevens is a trusted company that you can depend on for your gutter care. We've provided quality home exterior services to Woodbridge residents for more than five decades. Our experienced, friendly team would be happy to work with you and help you keep your property looking great. We're proud of the strong reputation we've built over the years, evidenced by our A+ rating from the Better Business Bureau. 
Our expertise extends beyond top-notch gutter installation and repair; we offer a complete range of home exterior maintenance services ranging from underground snake draining to fence cleaning. Because most of our work is performed outside, including on-site inspections and maintenance, we can get the job whether or not your home. So you have the flexibility to decide how involved you'd like to be on every project. 
If you have any lingering questions, we're here to answer them! Our friendly office staff is available by phone to discuss your options at length. We understand that everyone's homes are different, so it's key to find a solution that meets every one of your needs. When you're ready to make an appointment with our specialists, give us a call at (703) 782-9107 or fill out a request online to receive a quote.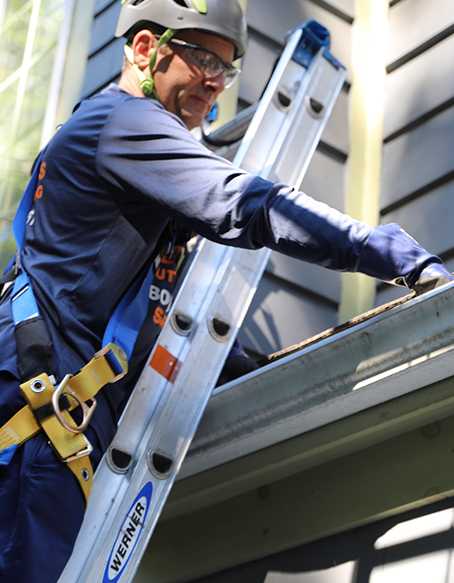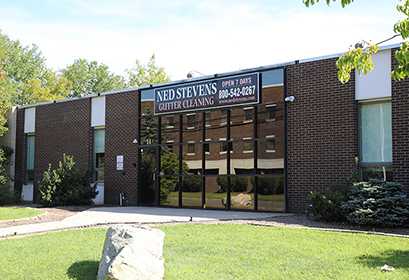 OUR GUARANTEE
We believe in providing the best service possible to our customers across the nation. Because of that belief, all of our work is fully guaranteed. Due to the dangerous nature of our work, we carry full workers compensation as well as liability insurance. After all, our guys and gals are on ladders every day. We want to keep them protected and serving our Virginia communities year-round.
FREQUENTLY ASKED QUESTIONS
No — we will make your life easy! After you schedule your job, we will appear automatically without further notice for each service scheduled, do a great job, and leave a receipt for you in your door. It's that easy!
We do not recommend screening or gutter guards. Ned Stevens has searched for and experimented with all types of products that claim to prevent gutter clogs for over 50 years. In short, we've found that there's no such thing as a "no clog" gutter. 
We do sell and install gutter screens, but we stopped selling a top-of-the-line solid cover gutter guard. These systems allow debris in the gutters, they allow the water to pour off the top of gutters in heavy rain (which could lead to water in your basement), and they allow clogs. The screens we sell will keep out big debris, but let a significant amount of small debris into the gutters. This debris will cause clogs over time, and can even grow plants in the gutters. As such, even with screens, gutters need to be cleaned regularly.
The solution for gutter clogs is simple: clean the gutters on a regular schedule. You can do this by signing up for one of our ongoing service plans, and you won't worry about your gutters again.
MONDAY-THURSDAY: 6AM-8PM
FRIDAY-SATURDAY: 6AM-5PM
SUNDAY: 8AM-4PM
We accept Visa, MasterCard, American Express and Discover.
Yes, the Senior Citizen Discount is 5%.
We recommend that you clean your gutters about 6 times per year. Your local weather and proximity to trees & debris will dictate your specific needs, but we typically suggest this recommended schedule:
In March, to re-nail all gutters and clear out the branches, dirt and other winter debris – so that they are ready for the "April Showers"

In June, to clean out all the oak tassels, ragweed, seed pods, "helicopters", and other debris that land all over our properties

In August, to remove wind-blown debris caused by Summer thunderstorms

And then three times in the Fall: October, November, and December, to remove all the clogs caused by leaves that come down throughout the Fall season, before the winter freeze.
Our Service Plans provide the simplest solution for worry-free gutter maintenance, all year long, and come with free benefits!
Properly pitched gutters and leaders gather that water and channel it away from the home. Doing so prevents water penetration into the home and its foundation. For this reason, Consumer Reports magazine claims that "runaway rainwater" is the "#1 Home Repair That You Should Not Ignore."
Because of how important a properly flowing gutter system is to your home, you must keep them clean, all year round. If you don't, rainwater can seep into your home's roof, siding, and even its foundation. Water damage to these parts of your home can result in costly repairs. Simply cleaning your gutters prevents these expensive projects and keeps water flowing away from your home.
May, 26 2022
Summer is rapidly approaching, which means it is time for mosquitos to start breeding in New Jersey. Every time you step outside, you are likely going to be accosted by a swarm of hungry mosquitos looking for their next meal. They are not just a nuisance, they can be pretty dangerous with the diseases they […] read more...