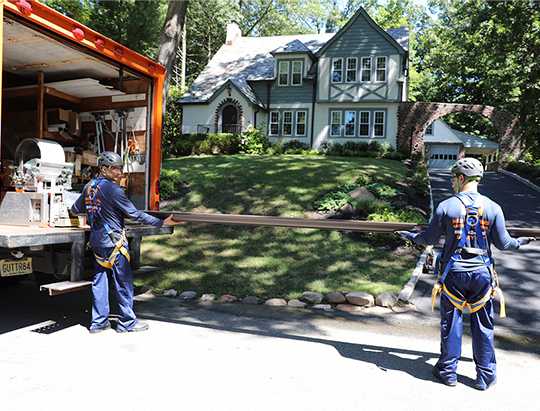 Receive a Free Quote for Gutter Cleaning
Proper maintenance of gutters plays a pivotal role in preventing water damage by directing accumulated water away from your home. However, this process can become compromised if the gutters become obstructed by leaves, twigs, or other debris.
When this happens, the gutter system will potentially expose your house to water overflow and leaks, ultimately resulting in costly water damage. This is why our specialists offer superior gutter cleaning, repair, and installation services for homeowners in Annapolis, MD. Give our staff a call at (240) 202-2878 to receive support with clogged or damaged gutters.
When to Clean Your Gutters?
MARCH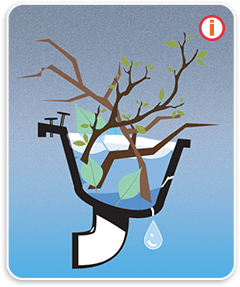 Gutters with heavy ice and winter debris require cleaning to properly channel water from the incoming April showers.
JUNE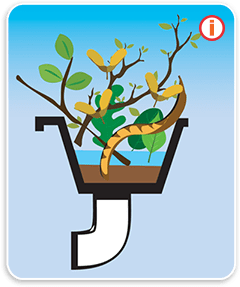 In late spring, oak tassels, seed pods, ragweed, and other foliage will fall. This debris is like a sponge that clogs gutters when summer thunderstorms hit.
AUGUST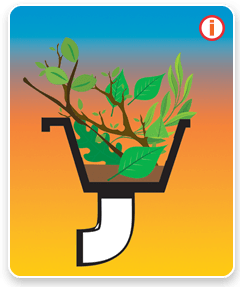 Summer storms cause large, heavy debris from trees to fall.  This build-up will clog and warp your gutters causing damage to your home.
FALL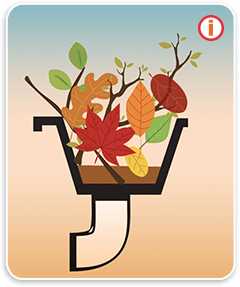 Fall causes the heaviest volume of debris. This will start in early Oct and continue steadily until Jan. 2-3 cleanings are recommended for 100% peace of mind.
Gutter Cleaning Services
The presence of water inside your house can create the perfect environment for the growth of harmful mold. It can start growing as quickly as 24 hours after the initial water damage occurs. The professionals at Ned Stevens recognize just how urgent gutter problems can be.
Our dependable team of technicians in Annapolis, MD, is well-prepared to address the gutter issues swiftly and efficiently. We are absolutely committed to delivering highly effective gutter cleaning, repair, and installation solutions in the local area.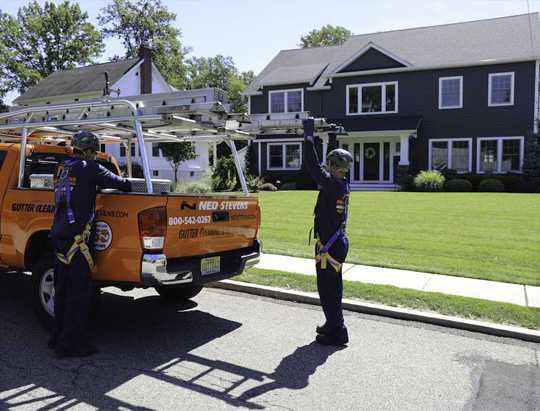 We Will Maintain Your Gutters During the Spring, Summer, Fall, and Winter Seasons
Why stress over your gutters when you could be out enjoying the activities that each season has to offer? Understanding the unique challenges that each season poses for your gutters is crucial. By being proactive and readying your gutters to handle these obstacles, you can steer clear of expensive water damage and safeguard your gutter system.
Fall
Fall treats us to the breathtaking display of vibrant, falling leaves. However, these leaves can become the arch-nemesis of your gutters. With so many leaves falling during the season, it's easy for gutter debris to accumulate and create troublesome clogs.
During the fall season, it's advised to schedule gutter cleaning sessions two or three times to accommodate the extra debris. This will allow you to keep your gutters flowing smoothly and free from blockages. Our team provides extensive gutter repair services for residents in the local area and has the tools necessary to remove leaves, sticks, dirt, or debris from your gutters.
Winter
Winter is renowned for its glistening snow and ice, but these wintry elements are notorious for causing gutter overflows and damage. In the local Annapolis, MD area, the average amount of snowfall that is received in a year is around 12 inches.
Though it's not as severe as it is in other states, ice and snow can still create barriers in your gutters that block the flow of water. When this happens, your system will overflow and the extra weight of the snow and ice may damage your gutters, opening your house to water damage.
Spring
In Annapolis, MD, there is about 40 inches of rainfall annually. Much of the rain takes place during the spring, and the increased amount of water that is accumulated in your gutters can cause overflow if they are not properly prepared.
Summer
The average high temperature in Annapolis, MD, is around 87 degrees Fahrenheit in July. These high temperatures can cause your gutters to expand and contract, which can result in damage to your gutter system.
Our knowledgeable team at Ned Stevens will take care of your gutters while you relax and celebrate each season to the fullest.
Enjoy the Local Attractions While We Fix Your Damaged Gutters
When you choose to work with our team of professionals, you can leave your gutter issues behind on your days off or after work. Our skilled team of technicians will deliver our top-tier gutter cleaning and repair services, leaving you to make the most of your free time. You don't even have to be present while we take care of your gutters.
There are endless activities in the Annapolis, MD, area that are a more enjoyable way to spend your time off. You could visit the U.S. Naval Academy, the Maryland State House, or the Banneker-Douglass Museum. Whatever you choose to do, it's a guarantee that you won't have to stress about your gutters while you are out having fun.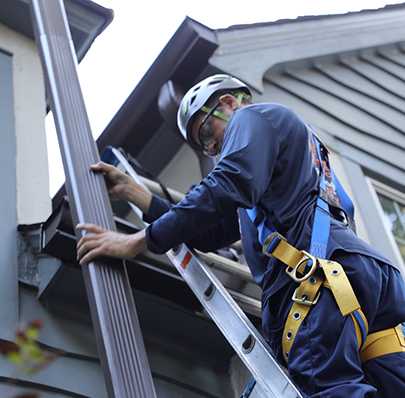 Gutter Repair and Maintenance Services
While cleaning your gutters is an essential part of maintaining their peak condition, damage may pop up now and then that will need to be repaired. This is why our dependable team in Annapolis, MD, also provides five-star gutter maintenance and repair services. We have all of your gutter needs covered.
If you clean your gutters regularly and they still are not functioning the way they should be, contact our team as soon as possible to diagnose and repair your gutters before more damage is caused.
Our gutter repair services include:
Inspecting the system for pitch issues
Re-nailing loose gutters
Inspecting miters for leaks
Replacing broken leaders
Re-strapping loose leaders
Gutter Installation Services
While maintaining clean and damage-free gutters can extend their life, there will come a time when upgrading or replacing them will be necessary. When that day arrives, you can count on our team to offer optimal gutter replacement options to ensure a smooth transition from your old gutters to your new ones.
In the local Annapolis, MD area, we provide premier gutter installation services designed to meet the unique needs of your home. Our team custom-makes your seamless gutters on-site, guaranteeing that they will be a perfect fit for your house.
Quality is important to us, which is why we exclusively use stainless steel screws to prevent rust and employ the thickest aluminum gauge available in the industry, making sure that your gutters will have the longest lifespan possible.
We are so confident in our work that it's guaranteed for one full year, and the materials we use are guaranteed for 20 years. When your gutters are due for an upgrade or replacement, it's important to take action swiftly to prevent any further damage to your gutters or your home.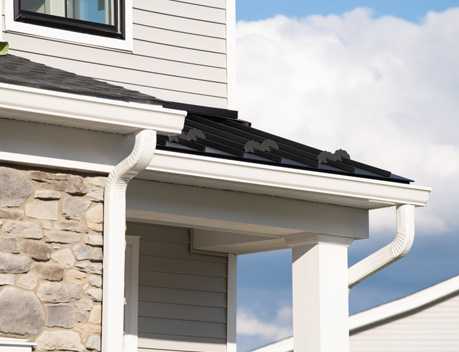 Mosquito and Tick Control Services
While our gutter services are widely recognized, we also offer exceptional mosquito and tick control solutions for homes in Annapolis, MD. Our fully licensed team of specialists will eliminate existing mosquito and tick infestations and implement preventive measures to keep them at bay in the future.
Our mosquito and tick control service plays a crucial role in protecting your home against the transmission of serious diseases that pests can carry, including Triple E, West Nile, Zika, and Lyme disease.
When you receive our mosquito and tick control services, we offer:
Hassle-free treatment plans with year-round pest control
Discounted pricing for full-season treatments
Conventional or 100% organic treatment solution
ABOUT US
Ned Stevens Gutter Cleaning had its humble beginnings in 1965, thanks to the dedication and hard work of a local milkman with a strong work ethic. He went above and beyond to assist his customers with household tasks, ultimately gaining recognition for his exceptional gutter cleaning services. As the demand for his gutter cleaning continued to rise, Ned Stevens was born.
We have now expanded our services to several regions across the United States, thanks to our dependable team, unwavering commitment to hard work, and always putting our customers first. Reach out to us today by phone at (240) 202-2878 for any of your gutter needs.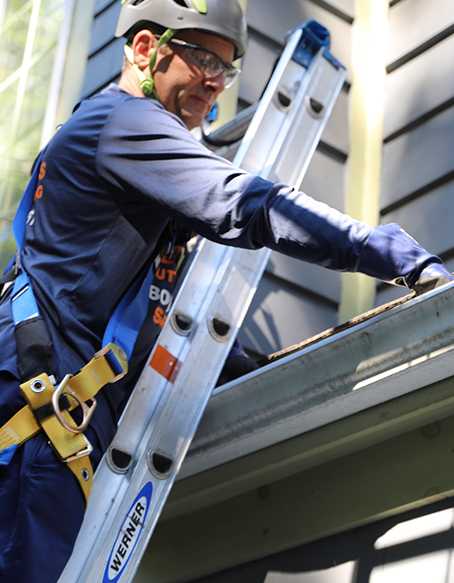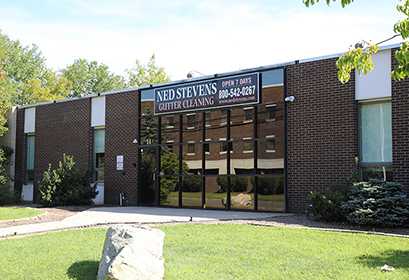 OUR SERVICE AREAS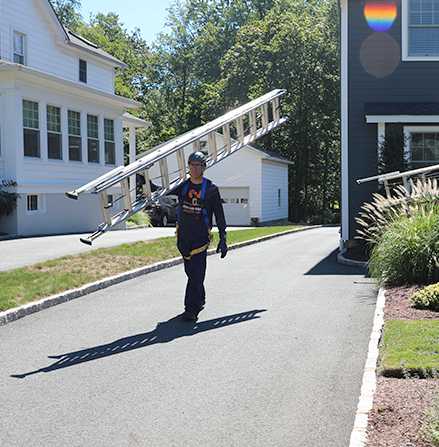 Ned Stevens provides gutter and other home services in the following states:
FREQUENTLY ASKED QUESTIONS
No — we will make your life easy! After you schedule your job, we will appear automatically without further notice for each service scheduled, do a great job, and leave a receipt for you in your door. It's that easy!
We do not recommend screening or gutter guards. Ned Stevens has searched for and experimented with all types of products that claim to prevent gutter clogs for over 50 years. In short, we've found that there's no such thing as a "no clog" gutter. 
We do sell and install gutter screens, but we stopped selling a top-of-the-line solid cover gutter guard. These systems allow debris in the gutters, they allow the water to pour off the top of gutters in heavy rain (which could lead to water in your basement), and they allow clogs. The screens we sell will keep out big debris, but let a significant amount of small debris into the gutters. This debris will cause clogs over time, and can even grow plants in the gutters. As such, even with screens, gutters need to be cleaned regularly.
The solution for gutter clogs is simple: clean the gutters on a regular schedule. You can do this by signing up for one of our ongoing service plans, and you won't worry about your gutters again.
We accept Visa, MasterCard, American Express and Discover.
Yes, the Senior Citizen Discount is 5%.
We recommend that you clean your gutters about 6 times per year. Your local weather and proximity to trees & debris will dictate your specific needs, but we typically suggest this recommended schedule:
In March, to re-nail all gutters and clear out the branches, dirt and other winter debris – so that they are ready for the "April Showers"

In June, to clean out all the oak tassels, ragweed, seed pods, "helicopters", and other debris that land all over our properties

In August, to remove wind-blown debris caused by Summer thunderstorms

And then three times in the Fall: October, November, and December, to remove all the clogs caused by leaves that come down throughout the Fall season, before the winter freeze.
Our Service Plans provide the simplest solution for worry-free gutter maintenance, all year long, and come with free benefits!
While it may seem like a more affordable option to clean your gutters on your own, the potential risks simply do not outweigh the savings. You risk serious injuries and might not own the proper equipment or experience. You could also damage your gutters, gutter pitch, or the roof and end up paying even more in costly repairs. Professional gutter cleaners have the experience and equipment to get the job done safely and efficiently, so you can rest assured that your gutters will be clean and functioning correctly. In the end, hiring a professional gutter cleaner is the best option for your home.
Properly pitched gutters and leaders gather that water and channel it away from the home. Doing so prevents water penetration into the home and its foundation. For this reason, Consumer Reports magazine claims that "runaway rainwater" is the "#1 Home Repair That You Should Not Ignore."
Because of how important a properly flowing gutter system is to your home, you must keep them clean, all year round. If you don't, rainwater can seep into your home's roof, siding, and even its foundation. Water damage to these parts of your home can result in costly repairs. Simply cleaning your gutters prevents these expensive projects and keeps water flowing away from your home.
Nov, 15 2023
There are so many options when it comes to choosing gutters for installation that it can be overwhelming to choose what you want. This is especially true when it comes to choosing what color you want your gutters to be. Do you want them to match the color of your house? Or should they make […] read more...