The Ultimate Homeowner's Guide to Annual Home Maintenance
New Jersey
11 daniel rd east, fairfield, 07004
(888) 616-3307
Mon-Fri | 9:00AM – 9:00PM
When was the last time you checked to see if your sump pump was functioning properly? Have you changed your furnace's air filter in the past three months? Did you perform an inspection around the exterior of your property to check for any issues? Home maintenance is a crucial and ongoing process to ensure your home is in proper condition and retains its value.
When the real estate agent sold you the house, they never offered a user manual. How are you supposed to remember all of the things a homeowner must do every year to keep your house in tip-top shape? You need The Ultimate Homeowner's Guide to Annual Home Maintenance.
Home Maintenance is Essential
Over time, even the most well-built, pricey home is subject to deterioration and the life span of many of your home's features may end abruptly – and without notice. With so much of your home's inner workings hidden from view, it's crucial to perform regular home maintenance to avoid an abundance of expensive repairs.
Use a maintenance checklist to guarantee that you address every necessity for your home's upkeep. Avoiding one thing can quickly snowball into many things over time. For example, if you have a few loose roofing shingles and you don't address them – you could suffer a leak resulting in water damage that later could warrant the need to replace the entire roof (or worse, beams and trusses).
Having a maintenance checklist that you consult with the passing of every season can help you stay on top of common problems before they become much larger (and more expensive) ones.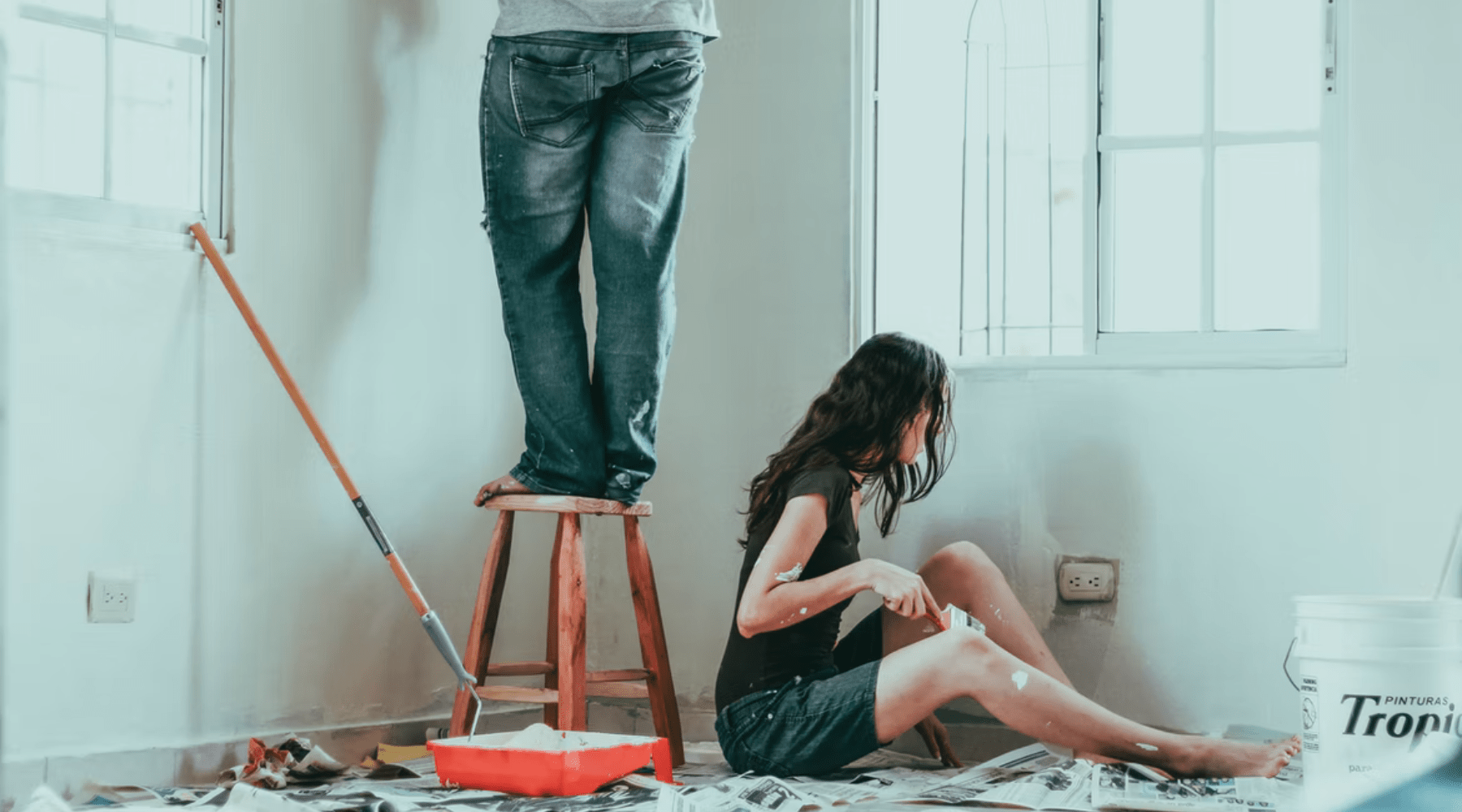 What are the 6 types of maintenance?
There are 6 main types of home maintenance: corrective, preventative, condition-based, predictive, predetermined, and emergency maintenance. Most homeowners focus primarily on emergency maintenance – only fixing things when they're broken and causing a massive concern, but spreading your attention to the other types of maintenance can save your wallet… and your sanity.
Corrective Home Maintenance
Corrective maintenance is when a homeowner tackles a non-emergent problem prior to it becoming a larger one. These repairs may not be a huge priority at the time, but any long-term risk of the concern is apparent.
Corrective Maintenance Examples:
Repairing/replacing screen on a storm door

Caulking drafty windows

Replacing a leaky faucet
Preventative Home Maintenance
Preventative maintenance means addressing issues before they require repairs. This type of maintenance is often done on a monthly, seasonal, or annual timeframe to preserve your home's features.
Preventative Maintenance Examples:
Resealing blacktop driveway

Removing window screen inserts prior to inclement weather seasons

Changing air filters
Condition-Based Home Maintenance
Monitoring home features in real-time and performing maintenance as needed is condition-based home maintenance. If you notice that the dryer is not drying clothing as it once did, and keeps progressively getting worse, that may warrant you to clean out all dryer venting.
Condition-Based Home Maintenance Examples:
Monitoring dryer lint built up to avoid a fire

Checking salt levels in water purifiers

Monitoring rust levels on the interior heating oil tank
Predictive Home Maintenance
Predictive maintenance requires the homeowner to track upkeep efforts and the common lifespan of the home's features. If your furnace is 20 years old and begins to make some slight noises as it begins to run, it may be time to begin considering its replacement.
Preventative Home Maintenance Examples:
The oven begins to vary in temperature settings burning food or leaving it raw

The hot water no longer stays hot for more than one shower at a time

External siding begins to loosen from the house
Predetermined Home Maintenance
A combination of preventative, predictive, and condition-based maintenance, predetermined home maintenance requires the homeowner to maintain their home on an organized schedule. Predetermined maintenance helps homeowners prolong the life of their home and its appliances, preventing costly repairs, and maintaining good-working home elements. Knowing that the filter on your furnace will require replacement every three months is one common example.
Predetermined Maintenance Examples:
Scheduling an air conditioning unit tune-up annually

Inspect, lubricate, and stabilize lawnmower functionality before winter storage
Emergency Home Maintenance
Emergencies are bound to happen to every homeowner at some point in their lives.
These efforts are required when an unforeseen incident happens. Commonly, emergency maintenance requirements are urgent, large-scale, costly, could negatively affect the homeowner's health, and most likely require the hiring of a professional contractor to make mandatory repairs.
Emergency Home Maintenance Examples:
Flooded basement from loose washing machine hose

Tree falling on the property or on the street

Malfunctioning HVAC system during freezing weather temperatures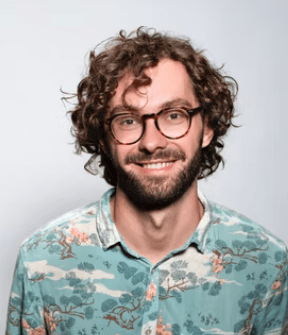 Seasonal Home Maintenance
Weather and seasonal changes can be a revolving door of home maintenance opportunities. Every season requires homeowners to change up their preventative, predetermined, and predictive home maintenance schedules.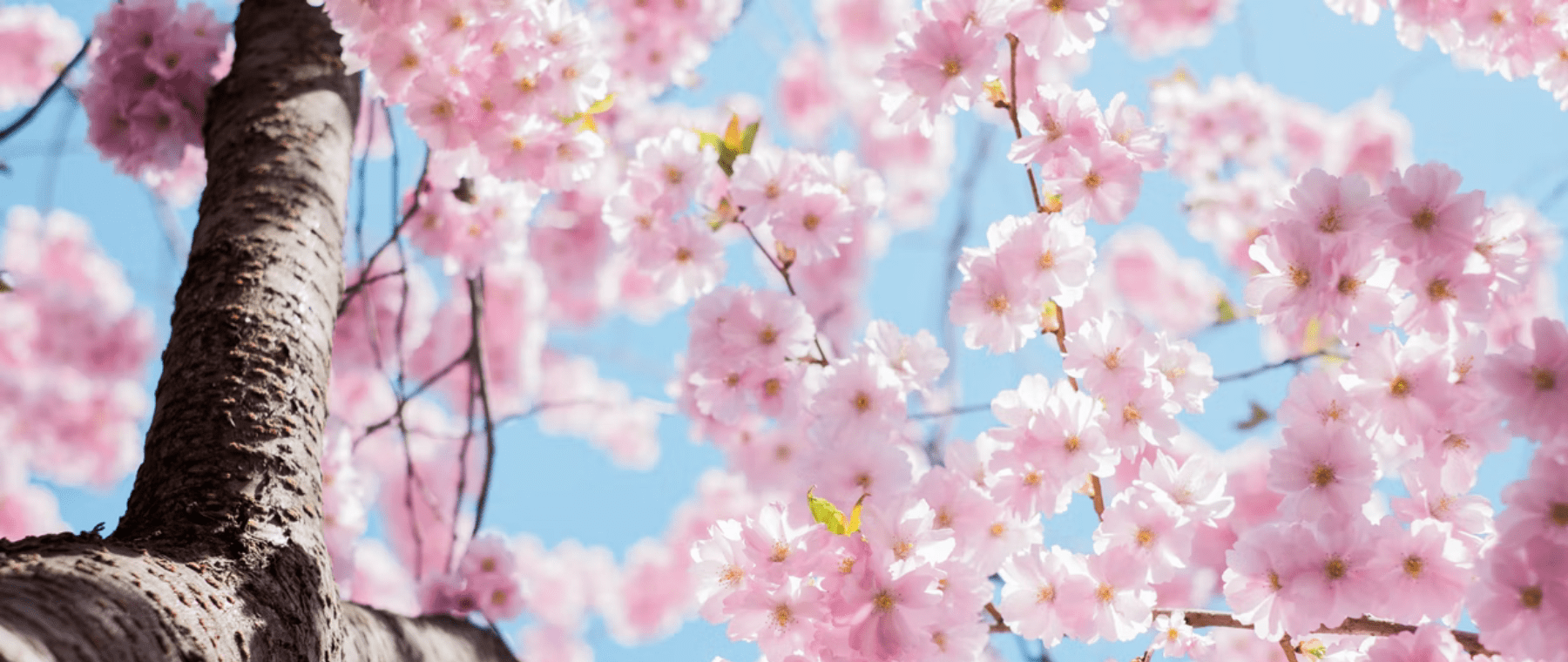 SPRING
Depending on your neck of the woods, spring can feel like it arrives without warning but once the birds start chirping and you begin to enjoy more of the sun's vitamin D – it's time to address your home's maintenance needs. Spring can often feel like a renewal for many homeowners so… out with the old!
Spring Cleanup – Inside and Out
Remove broken planters, dead foliage, broken patio furniture, and other deteriorating decors from the lawn and flowerbeds.

Check for and collect any road garbage that has been hiding under the snow.

Clean up piles of dead leaves, stacks of weathered wood, and piles of fallen tree branches to keep critters from moving in on your grounds.

Use a broom or brush head on an extension pole to clear out any cobwebs from exterior soffits, corners, windows, and between deck spindles.

Pull down, wash, and replace your curtains, clean between the blinds, shampoo rugs, clean upholstery, and declutter your closets and other storage areas.
The Grounds
Spring is often accompanied by fast-growing landscaping and the reveal of damaged trees or bushes – leaving your home begging for a spruced-up lawn.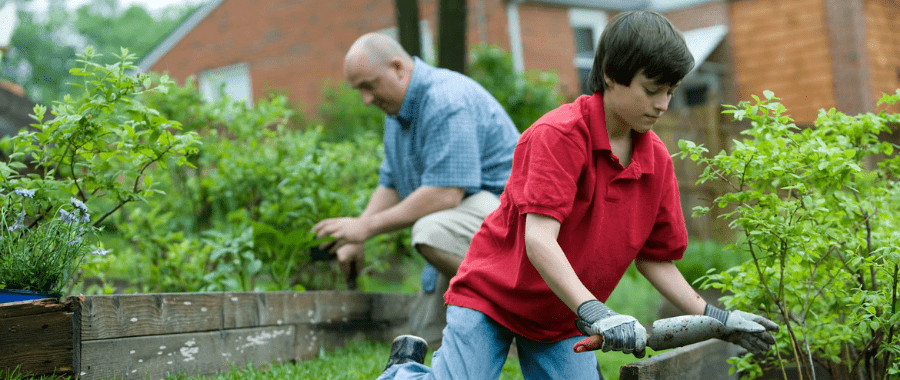 Goodbye Snowblower, Hello Lawnmower
Once spring hits, it's time to ditch the snowblower and dig out the lawnmower. Before storing that trusty snowblower, you must prepare it for storage
Inspect your snowblower for any loose connections, fasteners, and repair any rusted or damaged areas.

Be sure to stabilize or remove the gas to avoid any junk getting stuck in the tank, lines, filter, and carburetor.

Change snowblower oil.

Lubricate all the moving parts like axles, shafts, and augers before covering and storing the snowblower in a safe, dry area.
Now that your snowblower is put away, it's time to ready your lawnmower for the season.
Sharpen the mower blades or consider hiring a local professional to keep the mower functioning properly and prevent it from becoming overworked.

Clean the lawnmower deck and remove any clumped grass and debris.

Lubricate any moving parts and change the mower's oil.
Trees
Walk your property, taking note of any trees that haven't begun to sprout leaves yet, any down branches or trees, and excessively missing bark which could indicate an unhealthy tree.
Inspect, or hire a tree expert to take a look at your property, for signs of tree-damaging insect species like Emerald Ash Borer, Asian Longhorned Beetles, and Gypsy Moths.

Collect and properly dispose of fallen twigs, branches, and trees, as needed.
Lawns, Hedges, and Bushes
Now that your lawnmower is primed and ready to go, it's time to tackle the first fresh cut of the year.
For thick, beautiful grass, be sure to cut your lawn using the highest mower setting. This allows the grass to develop nice, thick root systems.

Address any weeds in the spring before they get out of hand by evenly spreading your preferred "weed and feed" product.

Remove any dead branches from hedges and bushes, and trim any necessary branches closer to the ground with a brush trimmer or saw.

Examine your lawn for holes caused by animals, insects, or rodents.
Outside Your Home
Spring is the perfect time to give the outside of your home a makeover. While taking a walk around the outside of your property to check for landscaping needs, be sure to take a look at the exterior features of your home from top to bottom.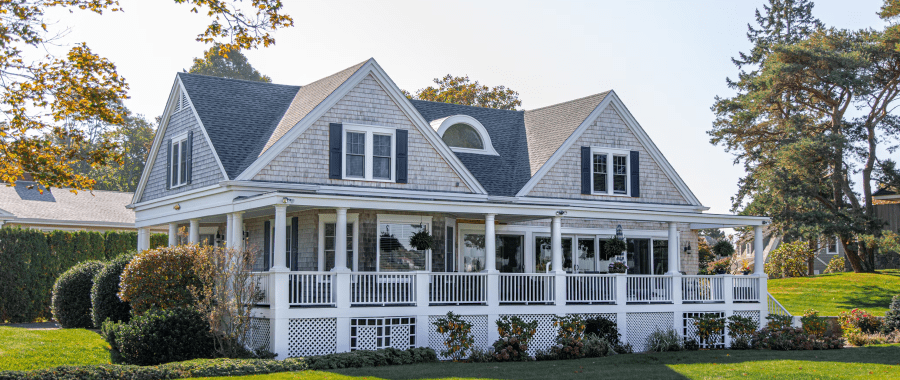 Chimney
It may be necessary to grab a ladder to inspect the chimney on top of your roof.
Look for any seasonal damage like cracks, worn stone or brick, and any signs of water getting inside your home.

Check to ensure that the flue is in good working condition, or hire a chimney pro.

Remove any birds nests, if applicable.

The flashing around the base of the chimney can wear over time and if it's not in good condition, it can allow water to seep in and cause more damage to your attic space and your roof.

Make any needed repairs yourself or hire a contractor. Deteriorating chimneys can wreak havoc both inside and outside your home.
Exterior Surface Inspection
Whether brick, stone, stucco, siding or sealed/painted wood covers the exterior of your home, take time to inspect its condition. Deteriorating stone, cracked siding, rotting wood, and chipped paint can allow water to seep in causing damage to the sheathing and even further into the wall studs.
Give Your Home a Bath!
Once you find everything in a good state, it's time to refocus your attention on the external appearance of your home.
Wash off the moss, grime, and road salt with a pressure washer. Allowing the gunk to remain on your home can cause corrosion to the surface coating like paint, vinyl, and wood.

Avoid carpenter ants, termites, and rodents due to grime-causing damage with a thorough cleaning.

Complete your preventative maintenance by repairing loose siding, patching stucco, or replacing brick mortar – and keep your home safe from any further damage.
Address Chipping Paint
Look around for chipped paint on porches, decks, windows, and other painted surfaces. It may be necessary to scrape away the excess chipping paint, sand until smooth, and give it another coat to protect what's underneath. Paint can act as a protective coating when maintained or addressed quickly.
Don't Forget the Deck, Patio, and Porch
Many homeowners forget to inspect decks, patios, and porches. Just like the surface covering of your home, they can accumulate grime, road salt, and debris from the winter weather conditions. Keep your favorite area nice and clean with a pressure washer every spring.
Moss and mildew can cause issues with the condition of mortar between patio pavers, cause your wood deck to become a slip hazard once the rain starts falling, and become an eyesore on your front porch.

If these features are painted, be sure to check for chipping paint – just like you did on the exterior of your home – and scrape, sand, and repaint as needed to prolong the life of any wooden deck or porch, boost your curb appeal, and increase your home's value.

Check for any cracked or waterlogged deck or porch boards to be replaced and substitute any popped nails with deck screws if possible.

It may be necessary to sand areas of your deck before staining and sealing.
Gutters
A home's gutter system collects rainwater from the roof and channels it to a location away from your home, but it also collects leaves, twigs, seeds, and even birds nests. Allowing these gutter-clogging materials to remain could eventually cause extensive damage to your home. When the water has nowhere to go, it will stay or drain along the block foundation of your home – resulting in a soggy wet basement and eventually causing cracking.
Unkempt gutters can also be a breeding ground for mosquitos which can quickly become a nuisance when spending time outdoors. Not only are those pests a bother, but they can also carry diseases.
Prep Your Pool
Toward the end of the spring, you may want to open your pool but before that, it's a good idea to give it a good once-over.
Check the surface of the pool both over and under the cover. Snow, ice, and fallen tree branches can cause damage to the pool and cover.

Inspect the pool equipment to ensure it's in good working order before swimming season begins – including the pump, filter, and any heating equipment in addition to electrical outlets that may serve them.

Take care of removing any debris and if you're ready to completely remove the cover, skim and vacuum thoroughly before testing the pH levels. Checking alkaline levels in the pool water can give you a great head start for maintenance.
Inside Your Home
Most homeowners only think of the outside of their homes and the property around their houses when the weather begins to warm up, but it's also important to prepare the inside of your home for the seasonal change.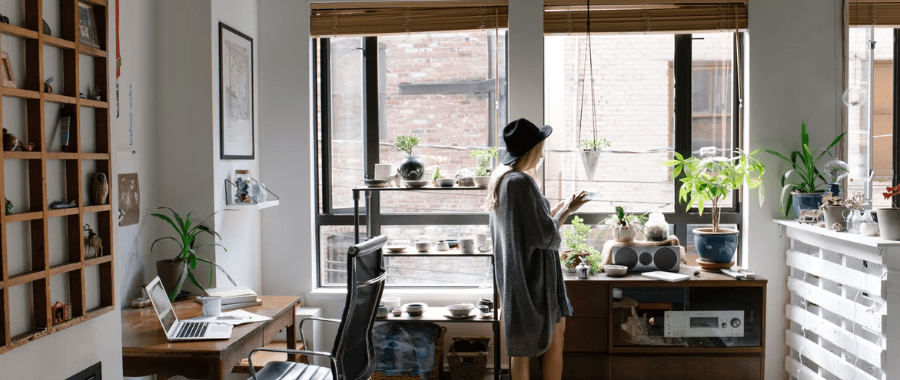 Heating/Cooling Systems
Your home's HVAC system got a good workout during the winter months, now let's make sure it's ready for the heat.
Change out your HVAC air filter which promotes good quality air circulation throughout your home. Not only will you enjoy the fresh air, but also reduce the wear and tear on your system… especially once it's time to turn on the AC. It won't have to work as hard with a good, clean filter (and may even lower your average electric bill).

If it's been 5 years or more, hire a pro to clean and reseal all your ductwork as another means of achieving the goal of improved indoor air quality.

Have them do a quick tune-up to your furnace and AC unit to ensure the proper working condition and the necessary replacement of any parts to keep it in tip-top shape for years to come.

Clean around the outdoor unit too – pulling weeds, removing overgrowth, and blowing any accumulated dust from the unit will improve its efficiency.

Plan for a 2-foot clearance around the AC unit to continue great preventative maintenance.
Plumbing and Drainage
Winter can be very harsh on plumbing pipes and other elements – and it could have caused unknown damage.
Take a peek at your plumbing and check for cracks, leaks, and any loose or broken connections – which could cause much more expensive damage if left untreated.

Fill your sump pump basin to the top with water, and if your sump pump doesn't activate immediately, it needs a good cleaning.

When you remove the basin, you'll notice a grate underneath that should be cleaned periodically.

If your basement sump pump has gotten a little more exercise this winter keeping your basement free of water, you may want to have it serviced so that it's there when you need it.

Inspect your hot water heater.

Schedule a hot water heater servicing – including thorough draining to remove any sediment and an inspection of connections and heating coils.
Check Your Smoke Alarm and Carbon Monoxide Detectors
It's important to check your smoke alarms and carbon monoxide detectors at least twice per year. If a carbon monoxide leak or fire breaks out in your home, time is not a luxury that anyone can afford and you must vacate the property with your family members right away to avoid injury or fatal repercussions.
Test the detectors by pressing the test button. Be sure to use safety precautions when climbing a step ladder or stool.

Change the D batteries in your smoke alarm and carbon monoxide detector.

If you are not sure when the alarm mechanisms were installed, it's time to replace them. It is recommended to fully replace them every 10 years – at a minimum.
Contact your local fire department's non-emergency line for any questions about smoke or carbon monoxide detectors and some departments even offer reduced-price or free detectors to those who may need them. If you need help installing new smoke detectors, contact your local American Red Cross office – volunteers may be able to assist.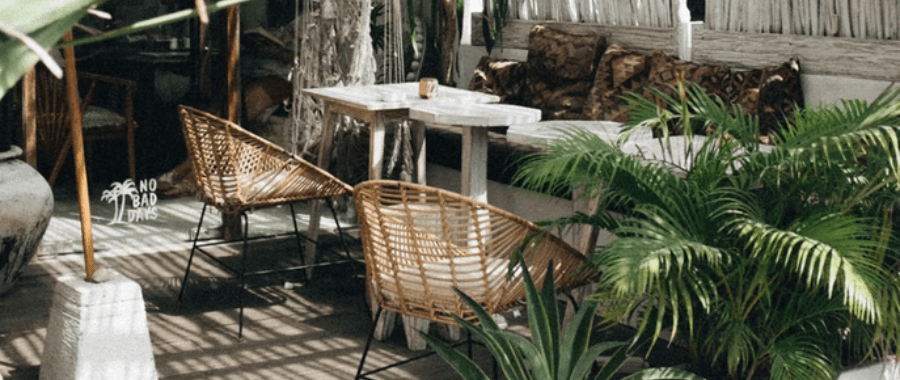 Summer
AHHH… Summer! Most homeowners look to summer as a time to relax by the pool, have some friends over for a barbeque on the patio, or just read a good book in a comfy lounge chair. BUT… how can you enjoy your time and relax when you are distracted by the deteriorating exterior of your home, swarms of mosquitos, and the fact that even though it's 90-degrees, it's still cooler outside than indoors because your AC is on the fritz again.
The Grounds
There are a good three months between the start of spring and when summer hits.
Take the time to remove any debris from your property. If your property has trees, the spring season can litter your lawn with fallen branches due to high-wind rainstorms.

Grab some grass seed at your local home improvement store (preferably, a seed that is appropriate for the amount of direct sunlight), spread them over any bare spots, and don't forget to water it!

If bare patches of dead grass called "thatch" are plaguing your lawn, rake that out first to ensure that the new seed can take root without barriers.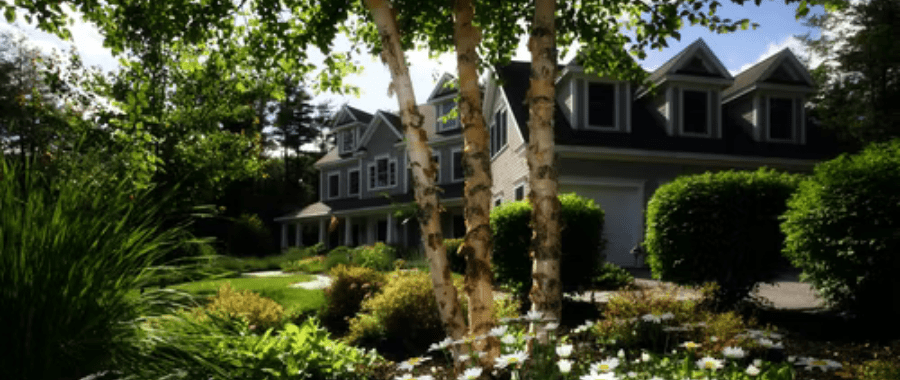 Water, Water, Water
If you want to keep your lawn, plants, and foliage green and healthy, they need water. Just like humans, without water, they cannot survive and oftentimes the dry summer heat can evaporate any moisture before your greenery can absorb it.
Be careful not to overwater and block the sunlight and nutrients from feeding your foliage.

If you're not one to keep a daily schedule, use sprinklers set to a timer to ensure that your lawn and plants get enough water.

Experts agree that early morning is the best time to water your lawn so it can sink deep into the soil before the sun begins to intensify. Using mulch in your flowerbeds helps retain moisture – allowing ample time for your plants to drink.
Get Rid of Weeds
Whether in your lawn, flowerbeds, or vegetable garden, weeds can grow quickly and choke out the plants or grass that is striving to grow.
Use preventative maintenance methods to avoid weeds altogether.

One strategy is to use an herbicide safe for wildlife, pets, and humans – but bad for weeds.

If the weeds have already found their way through, consider using a root remover tool to pull them out with one twist.

For weeds that grow between patio pavers or sidewalk cracks, pull them out by hand or use a safe and effective weed killer.

Prior to planting in flowerbeds or gardens, preventative maintenance allows for the underlayment of weed paper.
Bugs, Pests, and Other Unwelcomed Wildlife
There's a good chance that uninvited guests can make appearances during the summer months. When the heat amplifies, the cold-blooded animals and flying insects like to come out.
Take another stroll around the property to look for cracks, crevices, openings, standing water, dropped food, moisture, and low-lying dips or holes in the lawn. These places are perfect for various pests to live and breed.
Just a few of the unwanted pests and wildlife include ants, cockroaches, mice, squirrels, spiders, mosquitoes, ticks, hornets, bees, wasps, termites, and snakes.
If your area is prone to insects, it's a good idea to keep a can of pest-specific spray on hand.

If the infestation is too much, hire a professional exterminator to assist in ridding your home of the invasion and setting up preventative approaches to keep them from coming back.
Outside the Home
You've looked for cracks and crevices where pests can hide, but when you took a summer tour of the exterior of your house, did you check for any surface deterioration, chipping paint, broken deck boards, or other opportunities for home repairs? Make the small repairs now to avoid large ones later.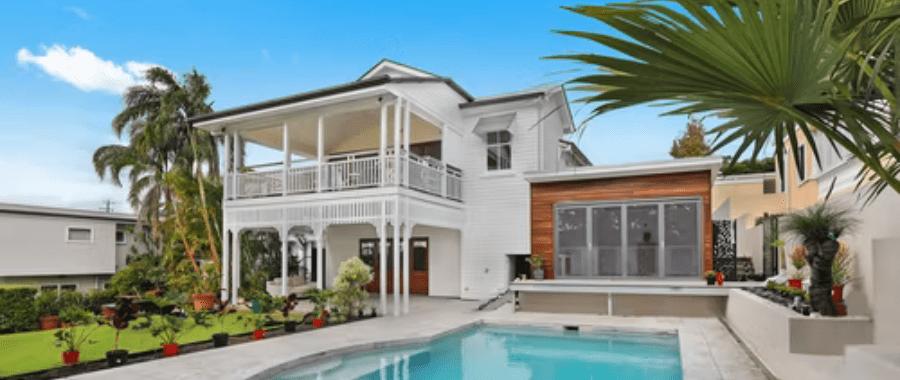 Pools
If your house has a pool, you may host guests more than you thought you would. Pools can be a wonderful way for friends and family to spend an afternoon but often require a lot of maintenance to keep them in safe working condition and prolong the lifespan of pool equipment and accessories.
Pool covers are an advantage for homeowners who want to keep debris out of the water – extending the time between cleanings.

Be sure to dry your pool cover before storing it to ensure it does not mold or mildew from being rolled up and in the hot sun.

Set one day of the week for predetermined pool maintenance.

Check to make sure everything is in working order while you brush off the pool steps, ladder rungs, and pool walls.

Skim the top of the pool water to remove any fallen leaves, pollen, and other debris.

Be sure to vacuum the bottom of the pool every time dirt settles on the bottom and don't forget to empty your skimmer basket often – even once a day!

During the summer, it is helpful to run the pool pump longer than you thought it needed. It is said that running it one hour for every 10 degrees will avoid algae build-up and keep the filtration system in great shape for summers to come.

Test your pool water two times per week and shock the pool as needed. Pool Shock is a chlorine chemical combination that keeps algae at bay and retains or restores the proper pH level of the pool water.

If maintaining your pool becomes too much of a chore, contact your local pool retailers to inquire about hiring an expert to maintain it on your behalf.
Inside Your Home
Tackling outside maintenance can feel a bit overwhelming at times but with proper preventative maintenance – it should be less and less with each passing season. When it comes to preparing the inside of your home for extreme heat, there are a few things to consider.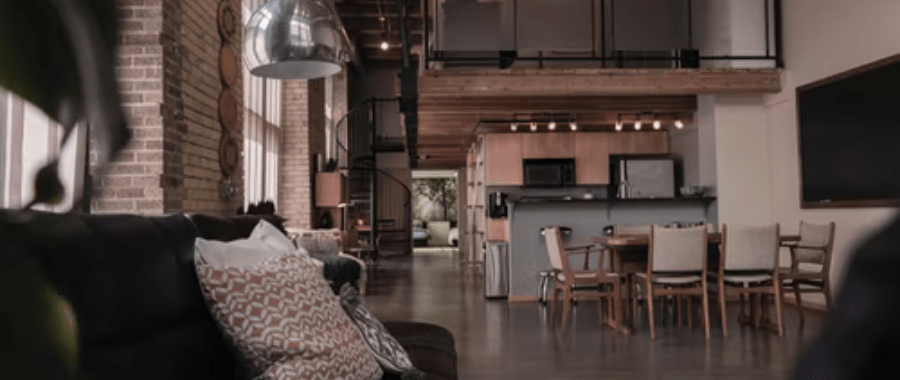 Air Conditioning
Now that your AC has done its job, change the air filter – which can get bogged down with summer dander, pollen, dirt, and dust and requires it to work even harder. This debris buildup could worsen the efficiency of the entire unit.

Schedule your HVAC professional to give it a tune-up so when the hot weather rolls in again – it will be ready to go.

Step outside to assure that leaves, weeds, and grasses have not piled up around your AC unit.

Clear the area and spray it with a hose (before you put the hose away) to gently wash away the grime of the season.
Furnace/HVAC
With the changing of seasons from summer to fall, the evenings may become colder faster and it's essential to have your furnace tuned up for optimal heating.
When turning your furnace on for the first time since last winter – you may smell stale air coming from the ductwork.

If it smells odd, lasts longer than expected, makes clunking or squealing noises – contact a professional.

Don't forget to change your furnace air filter and clean up any dust, dirt, and debris around your furnace to keep it like new.
Boilers and Radiators
Get your certified boiler engineer to pay you a visit and perform an inspection of your heating system.

Since boilers can seize up, be sure to turn them on for 10-15 minutes a few times over the warmer months to keep everything working well.

Air can get trapped in radiators and this puts undue pressure on the boiler, so take some time to bleed the air out by switching off the heat and turning the bleed value on the radiator (using the key) to about 25% or until you begin to hear a hissing sound.
Dryer Venting
Fall is the perfect time to inspect your dryer vents and give them a good cleaning to keep them working safely and efficiently. When the temps fall, static electricity rises and allows that dryer lint to build up quickly – which could eventually start a fire in your home.
Before cleaning them out, be sure to unplug your dryer and detach the venting hose.

Use a high-powered vacuum and brush to remove all built-up lint inside the hose and give the vent cover a good wash.

Reattach everything and plug your dryer back in to complete the job.
Other Projects
Take some time to pack up and store your summer clothes and children's toys.

Clean and cover your outdoor patio furniture.

If your patio furniture has fabric cushions, you may want to bring them indoors or store them in a waterproof deck box.

If you have a basement with window wells, be sure to cover them to avoid water seeping into the basement and the build-up of leaves (and spiders) in those wells.
Smoke and Carbon Monoxide Detectors
It's that time of year again. You tested and replaced batteries in your smoke alarms and carbon monoxide detectors in the spring and it's time to perform that predetermined maintenance again as fall approaches. Keeping your family safe is always a top priority. If you need assistance or have questions about smoke alarms or carbon monoxide detectors, contact your local fire department or American Red Cross chapter.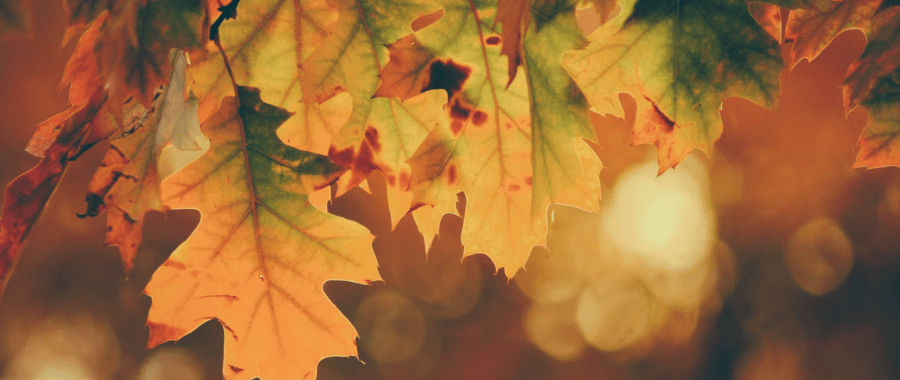 FALL
Fall means the rise of pumpkin spice lattes, unpredictable weather patterns, and a bit of home maintenance. Before the first frost of the year, there are a few things to check off your to-do list to get your home ready before the beauty of changing leaves turns to the pure white sight of snow.
The Grounds
When the leaves begin to change color from green to orange, yellow, and red – fall is upon us and we dig out those buried rakes and get to work on that, and other home maintenance to prepare for fall.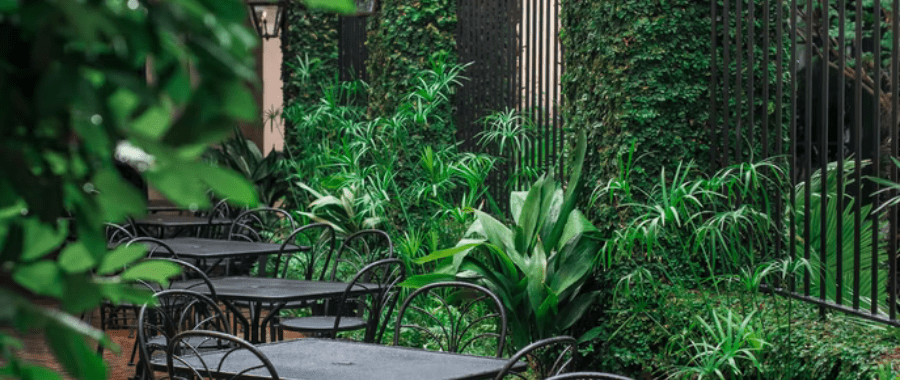 Leaves
Rake up thick layers of leaves every 3-4 days to allow the sunlight, precipitation, and nutrients your grass needs to maintain a healthy, lush appearance when spring comes back around.

If you have a large number of trees or those trees drop large leaves, you may want to do it a bit more often.

If the continual physical demand of raking is not something you can do, consider investing in a leaf blower or a mulching lawnmower to take care of the job.

Mulching mowers can break down those leaves and actually be a benefit to the soil and grass.

Just be sure that the tips of the grass blades are still showing after mulching to avoid smothering your lawn.
The Garden
Tend to your garden before the freezing temps roll in by removing any dead plants, digging up any remaining root vegetables, and then turning over your soil with any rotting leaves from your raking sessions (or compost) to give it valuable nutrients when it comes time to replant.

For perennials, use wooden garden stakes and burlap covers to support and protect them from harsh fall (and winter) winds.

Don't forget to water them so the moisture remains in the ground (even if frozen).
Outside Your Home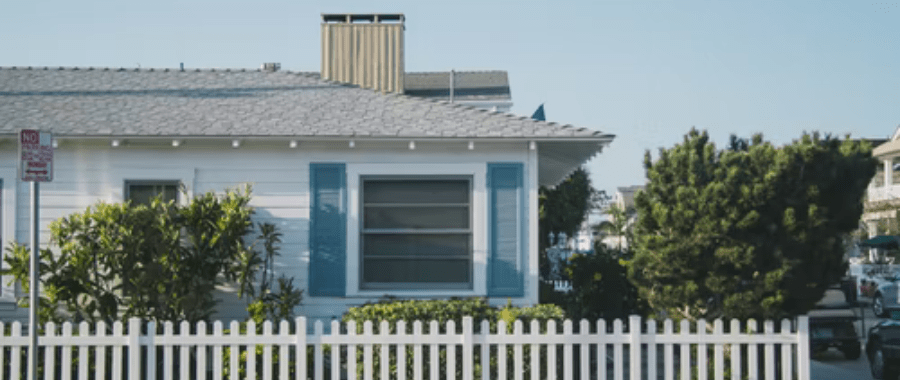 Chimney Cleaning
When the weather starts to get a bit cooler at night and your family loves to relax next to the crackling fire, it should prompt you to inspect and clean your fireplace.
Soot can gather within your chimney liner and smokebox, and can potentially cause a fire if not maintained.

If it's been a really long time since your chimney has had a thorough cleaning, call an expert to handle it but if you're already maintaining your chimney's cleanliness every year – and you are versed in how to do it safely and effectively – you could handle it on your own.
Windows and Doors
Keep the cold air outside and the warm air inside.
Check your windows and doors for any air leaks.

If you find smaller gaps, you can block that rush of freezing air with properly-installed weather stripping, spray foam sealant, or a new bead of caulk around the windows and doors.

If the gaps are much wider or you find too many of them to conquer on your own, contact a window expert to give you a hand with keeping your heating bills down.
Gutters
Falling leaves, twigs, and branches can find their way into your home's gutter systems and it's imperative that they remain cleaned to avoid clogs. Clogged gutters can push the rainwater to flow into unwelcome areas, seep next to the foundation, or potentially cause water damage to the fascia and surface coverage of your home.
Safety first when cleaning gutters. Many homeowners use a step ladder and gutter scoop (or even a common kitchen spatula) to remove leaves and debris by hand while others may use a high-powered reversible vacuum with a gutter-cleaning attachment to blow the leaves out – but this also requires clean up afterward.

For those with second-story gutters, if you are not confident in your ability to clean them yourself or don't feel safe doing so, hire a professional.

Give your garden hose one last assignment by hosing out your gutters to get the remaining dirt out, and check for any leaks in your gutters and downspouts.
Garden Hoses/Sprinkler System
Now that your gutters are all shiny and clean, turn off your outdoor water sources, empty any water from inside your garden hose or sprinkler system, and store them in your garage or shed for the spring – before freezing temperatures arrive.

Hoses that contain water and are left to freeze can burst and cause damage.
Firewood and Storage
Using wood and a freshly-cleaned fireplace to heat your home is an economical heating source but requires some preparation and preventative maintenance efforts. Some homeowners will split their own firewood while others order it from a company and have it delivered.
Before you burn it, it's important to dry it out. Freshly cut firewood is not yet ready for burning and could cause excessive smoke, be harder to light, and doesn't heat as well.

Once the wood is dried out completely, free of insects and other small critters, and void of mold and fungus, research a storage solution like breathable coverings that keep out moisture but still allow for airflow.

Drape it over your firewood rack, or build something more permanent like a hardscape structure to keep your wood dry throughout the fall and winter.
Pool
Fall leaves equate to additional pool skimming. During the warmer months, you may have only skimmed and cleaned your pool weekly.
In the fall, you may need to remove leaves and other debris every day to ensure they don't get stuck in your pool equipment and cause a breakdown.

Leaves inside the pool can also permit algae to grow quickly. To avoid constant skimming, consider covering your pool when not in use.

Give your pool equipment and filter a good examination to confirm they are still in working order before cleaning them.

Keep testing your pool's pH levels and adjust your chlorine requirements as needed.

Toward the end of fall, follow your winterizing procedures by removing some of the water so the H2O level lies below the skimmer and blowing out the plumbing lines to avoid damage from water freezing inside them.

Drain all the water from the pump and any other pool equipment before covering your pool for the freezing temperatures.
Inside Your Home
The inside of your home will also need some preparation before the cool evenings of fall present themselves – including readying your heating units and attending to your cooling system.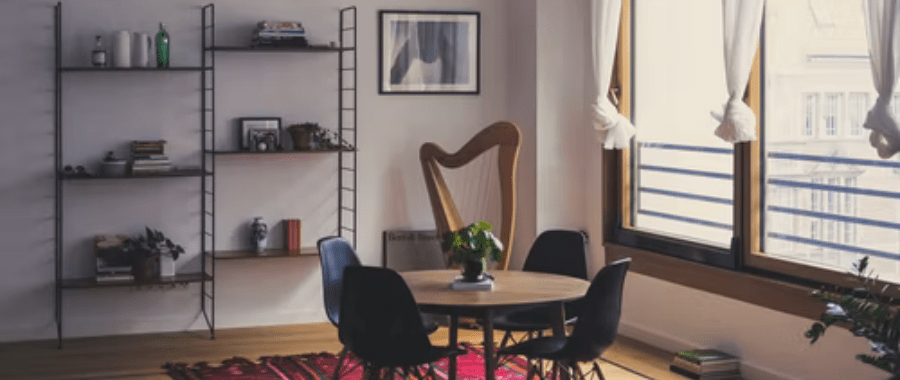 Cooling
Air-conditioning and working ceiling fans are a must in areas that warm up fast. Heat-borne illnesses can cause serious sickness, injury and can be fatal – especially for elderly citizens and young people.
Inspect the AC unit to ensure that any foliage overgrowth is removed and the air filter is clean. If not, it's a good idea to change it out.

There is a switch on most ceiling fans to change the direction in which the blades turn. In winter, the blades turn one way to push warm air from the ceiling downward, but in the summer when the weather gets hot and sticky, it's time to reverse that. Place your ceiling fan in "summer mode" to pull hot air upward and away from you, your family, and any pets.
Make Summer Plans
Preparing for extreme heat can not only save on energy bills but also save lives.
During the day, keep your curtains or blinds closed to keep direct sunlight from raising the internal temperature to uncomfortable levels.

If needed, install weather stripping to prevent the hot air from seeping through window cracks.

Check on any elderly neighbors or those who are in poor health to ensure they are OK too.

It might be helpful to download a free first aid app on your phone so you know exactly what to do in case of heat exhaustion or heat stroke.

When working on home maintenance outside in the intense heat, stay hydrated, wear loose-fitting clothing, and take frequent breaks in shaded areas to avoid heat-prone illness.
Family Emergency Plan
Develop a family emergency plan. It's crucial that every person in the house knows exactly what to do in case of an emergency. Summertime is a great time of year to practice the escape plan in case there is a fire, to gather an emergency supply kit, and to list emergency phone numbers in an accessible location.

Tips
How many coats of paint you want to use will depend on several factors like the color of the wood you're covering and how thick you're applying the paint. Three coats should give you plenty of coverage but less coats may give you the farmhouse look that you're after.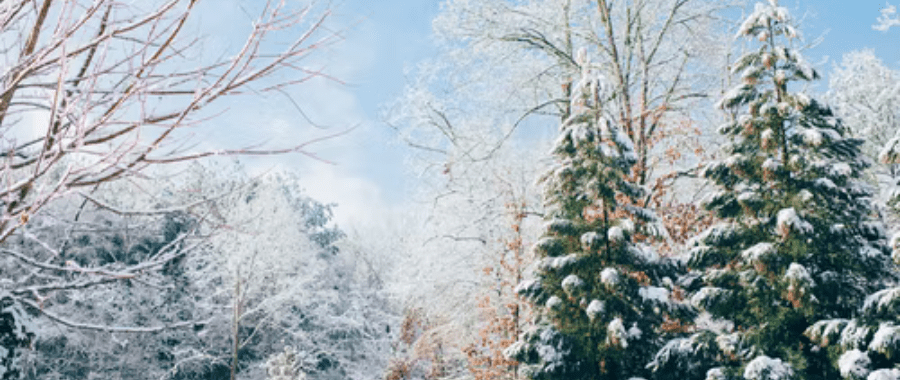 WINTER
When the thick of winter arrives, beautiful snowflakes start to drift from the sky and are usually accompanied by freezing temperatures – which means home maintenance. If you've taken care of your condition-based, preventative, and predetermined home maintenance throughout the year, once winter weather hits… your home should already be in good shape. However, there are a few things to keep up on to guarantee it stays that way.
The Grounds
If you live in colder climate areas, the grass doesn't grow in the winter and is sometimes covered with a layer of white stuff.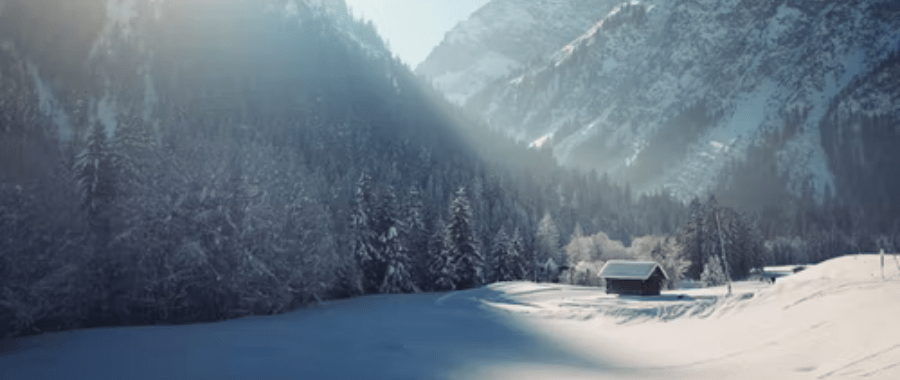 Dig out the Snowblower and Store the Lawnmower
Last spring, you maintained your snowblower so it would be ready, but it's also necessary to winterize your lawn mower.
If your lawnmower is battery-operated, be sure to remove it from the mower and clean the terminal connections using a wire brush.

Take some time to clean your mower before storing it and add some stabilized fuel, if needed. The gas in your mower can break down in as little as a month and the mower's engine could get clogged. Stabilized fuel additives can keep your gas in good condition for up to two years.

After adding it, be sure to run your mower for a few minutes to push that stabilized gas throughout the system.
Ice Dams
If your attic or crawl space isn't insulated well or has poor airflow, it could cause ice dams on your roof. Ice dams happen when snow and ice begin to melt and slide down the roof – creating a build-up of continuously thawing and refreezing snow and ice.
If melted snow and ice get trapped behind this ice dam, it could cause water to leak inside your home and over time, can become an expensive problem to fix. Contact a pro to perform an attic inspection to ensure proper ventilation and insulation… and prevent ice dams.
Inside Your Home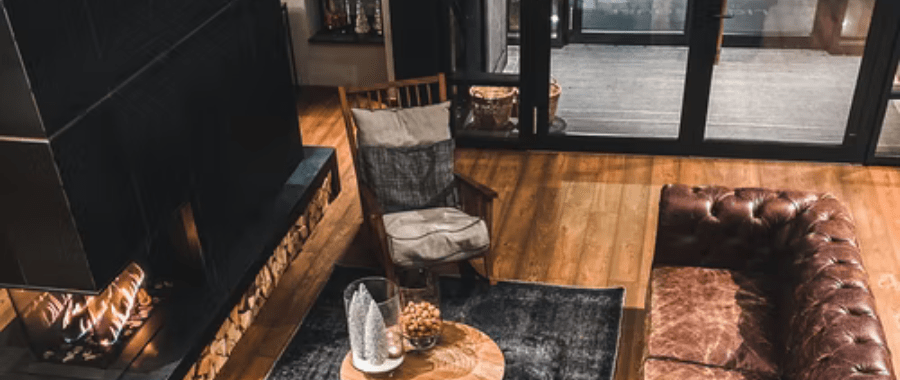 Heating Systems and Steam Heat
Keep an eye on your heating system – winter weather is when it works the hardest.
Replace your air filter and clean out the vents and ductwork so your heating system can work efficiently.

Listen for strange noises coming from your furnace, boiler, or radiator and if it's concerning, call a technician to inspect it.
Frozen Pipes
Hidden water pipes in the walls, ceiling, and floor can freeze (and possibly burst) when temperatures drop below freezing.
If these pipes are in areas of your home that don't benefit from the heat, it's a good idea to insulate them.

If you suspect a frozen pipe, warm the area with electric heaters, an electric heating pad, hairdryer, or hot water-soaked towels until the water starts flowing again.

Keep the temperature in your home the same during the day and night and if traveling out of town, keep the thermostat set to 55 degrees or above.

If the overnight temperature is predicted to be extremely cold, let your water faucets drip to continue water flow and help prevent freezing.
Winter Storm Prep
Do you have a backup plan? If the power goes out, what will you do for heat, lights, and food storage?
Invest in a backup generator and gas to power it if your area is prone to outages.

Keep some electric heaters, candles, and lighters on hand too!

Pay attention to the weather forecast and ensure you have enough nonperishable food items and drinking water for your family until the roads clear up.

If the forecast is predicted to get extensively bad, it might be a good time to visit family out of state.

Before you drive in winter weather, be sure to have a winter driving kit in your car that contains a candle, cell phone charger, lighter, jumper cables, a few bottles of water, and even a blanket. You may have most of these items around the house already so pack them in a bag, and place them in your trunk in case you ever get stuck.
Conclusion
Maintaining your home can feel overwhelming at times – especially for new homeowners but these preventative types of maintenance are minimal in time, energy, and money when they are continually checked and maintained. When ignored or forgotten about, they can lead to extremely costly repairs and emergency situations. You could even make it a fun activity for your entire family – create a checklist and treat it like a scavenger hunt – working together to make your house a safe and happy home.
Before you drive in winter weather, be sure to have a winter driving kit in your car that contains a candle, cell phone charger, lighter, jumper cables, a few bottles of water, and even a blanket. You may have most of these items around the house already so pack them in a bag, and place them in your trunk in case you ever get stuck.